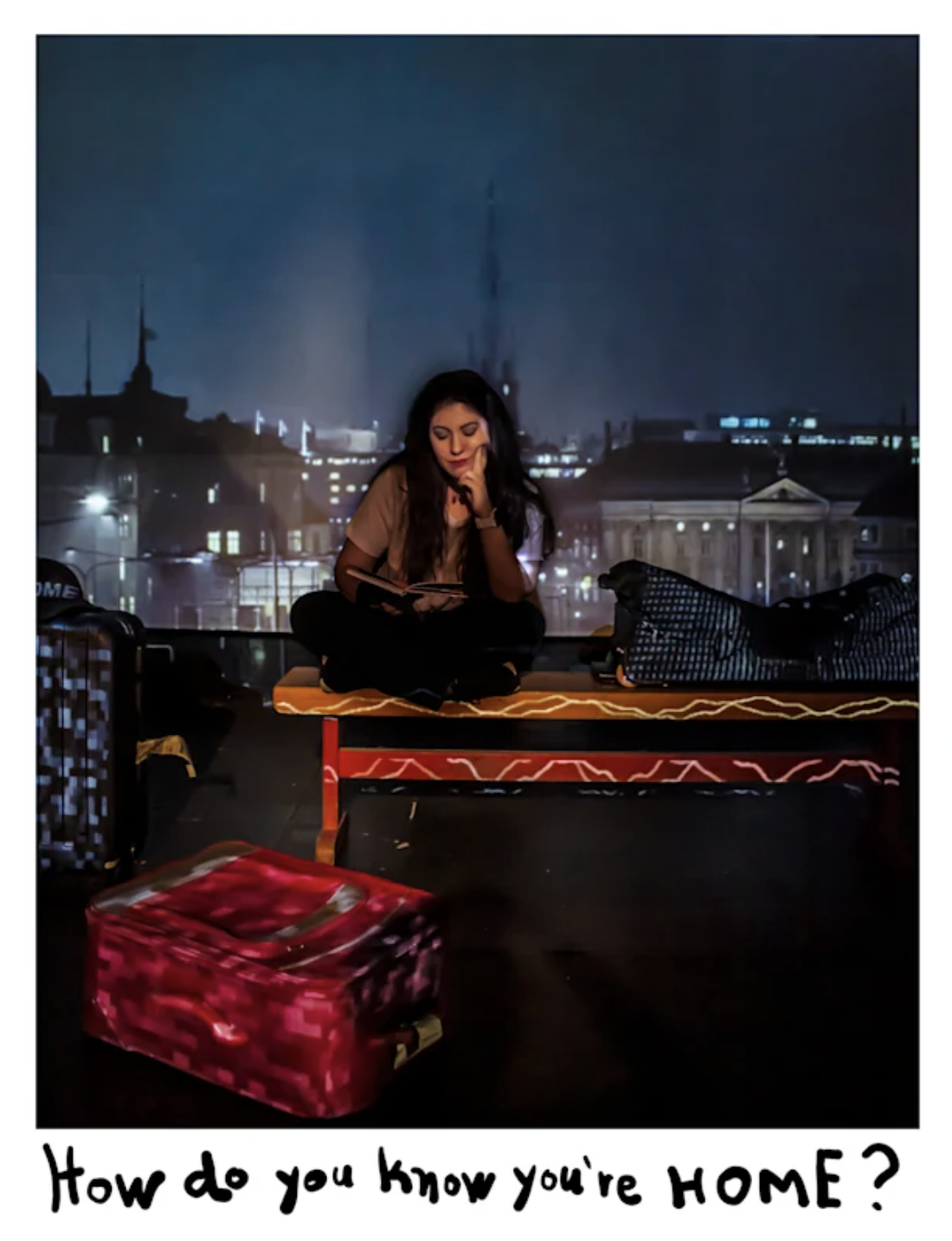 International filmmaker and immersive media producer, Aliki Tsakoumi, set to premiere her new project – "How do you know you are home?" in the theatre section of the 2021 Edinburgh Fringe Festival
Aliki Tsakoumi is looking to take the audience on an amazing ride of immersive content as she premieres her show – "How do you know you are home?" in the theatre section of the Edinburgh Fringe Festival. The project is the filmmaker's first international show written in three languages, as she continues in the pursuit of using her creativity to impact the lives of people in different countries.
The Edinburgh Fringe Festival is an annual arts festival that brings together creatives across the globe. One of the largest congregation of artists, performers, and different categories of content, the 25-days event features thousands of shows across over 300 venues. The 2021 edition of the festival, is scheduled to hold from August 6.
The 2021 Edinburgh Fringe Festival will be run online with on-demand and digital shows as well as in-person due to the ravaging Covid-19 pandemic. "How do you know you are home?" will be on-demand for the whole duration of the festival. It is an immersive feel-good experience that comprises personal storytelling, comedy and music to tell a story about growing up and making a home in the world.
Aliki Tsakoumi is an ex-pat and she uses every platform to bring to bear the plight of people in a similar situation. Aliki started working as a stand-up comedian in Greece in 2014 before moving to Sweden in 2018. Her upcoming show deals with issues concerning immigrants, international students, and people who live between different countries, such as explorers and travelers. It also addresses the issue of global citizenship, looking at the struggles of people searching and questioning where their home is or who have a hard time fitting in.
The show titled How do you know you are home?, will be in three languages, as Aliki Tsakoumi seeks to reach a wider audience, with Swedish and Greek subtitles.
For more information about Aliki Tsakoumi and her projects, visit – www.alikitsakoumi.com. Aliki Tsakoumi can also be found across social media, including Facebook and Instagram.
Media Contact
Contact Person: Aliki Tsakoumi
Email: Send Email
Country: Sweden
Website: http://www.alikitsakoumi.com/