Meet KYO!: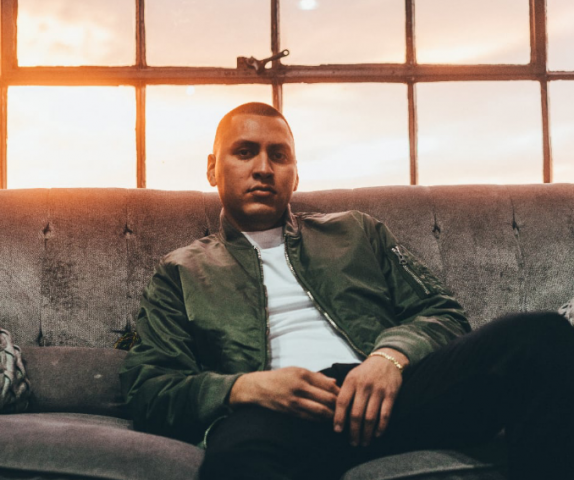 LA-based producer and creative director, KYO! has been in the music business for many years, working with a number of popular artists such as; Usher, Carly Rae Jepsen and Kevin Gates, to name a few. This talented artist has now taken to the main stage and just released his debut single "ALONE", under his own name.
KYO! attended engineering school at the age of 18, and this is when he first started making music. However, he wanted to be a producer, so he interned at various studios under the guidance of major producers in his spare time. This experience gave KYO! a wealth of knowledge and understanding making him one of the most exciting up and coming producers. He is not constricted by genre and creates what he calls Top 40 music, which is any genre that will make the charts.
His debut release "ALONE" is a sultry RnB track that was inspired by his ex-girlfriend and originally written for the popular singer, Kelly Rowland. KYO! collaborated with singer-songwriter Rozee to perform the vocals on this song, and the result is an epic track.
"ALONE":
"ALONE" is the perfect seduction song, tempting and enticing listeners, slowly seducing us into a state of complete surrender. Slow tempo, deep-toned bass beats blend with sensual vibes and seductive vocals to create an intense atmosphere that is completely hypnotic.
Multiple layers of beats and synthesised effects create a thick textured and dreamy soundscape. Kyo expertly guides listeners through a journey of seduction, gradually increasing the intensity to an expressive explosion when the chorus hits.
Rozee delivers a spectacular performance with a voice as sweet and smooth as honey and deliciously sultry tones that will charm any listener. Her ability to sing in the lower register blends perfectly with the deep-toned beats and enhances the overall sensual sensation of this song.
"ALONE" is the perfect addition to your RnB late-night playlist incorporating chilled club beats and a captivating sound. If you enjoy music from artists such as DJ Khaled and Calvin Harris then, Kyo will fit perfectly on your RnB playlist.
Listen to "ALONE" here on Spotify: https://open.spotify.com/track/4zA5GFqL4EVeuhGf5Z8AVi
Watch the music video for "ALONE" on YouTube here: https://youtu.be/3emsprhceNk
Follow and support this artist here:
https://www.instagram.com/slowdownkyo/
https://mobile.twitter.com/slowdownkyo
https://www.tiktok.com/@slowdownkyo
Media Contact
Company Name: Music Blog PR
Contact Person: Ginger Ray
Email: Send Email
Country: United Kingdom
Website: https://musicblogpr.com/