Cryptobase introduces Bitcoin ATMs at twelve new locations, making good on their commitment to make their services more readily available to their customers.
Cryptobase, the company that makes ATMs for easy hassle-free buying and selling of Bitcoin and other cryptocurrencies, has announced the availability of twelve new exciting ATM locations. We are happy to announce that six new ATMs will be installed in Florida, an additional four will be installed in Texas, as well as one in Arkansas and one in Chicago.
"We are happy to announce the installation of our Bitcoin ATMs at twelve new exciting locations for the convenience of our customers," says the spokesperson for Cryptobase. "Six of our new ATMs will be in Florida and an additional four are being introduced to the San Antonio area of Texas. Cryptobase is vastly expanding, hence why we've also installed new ATMs in Illinois and Arkansas. Customers looking to buy or sell Bitcoin can visit our ATMs, and discover a fast and secure way of controlling their cryptocurrency without the typical hassle associated with cryptocurrency exchanges."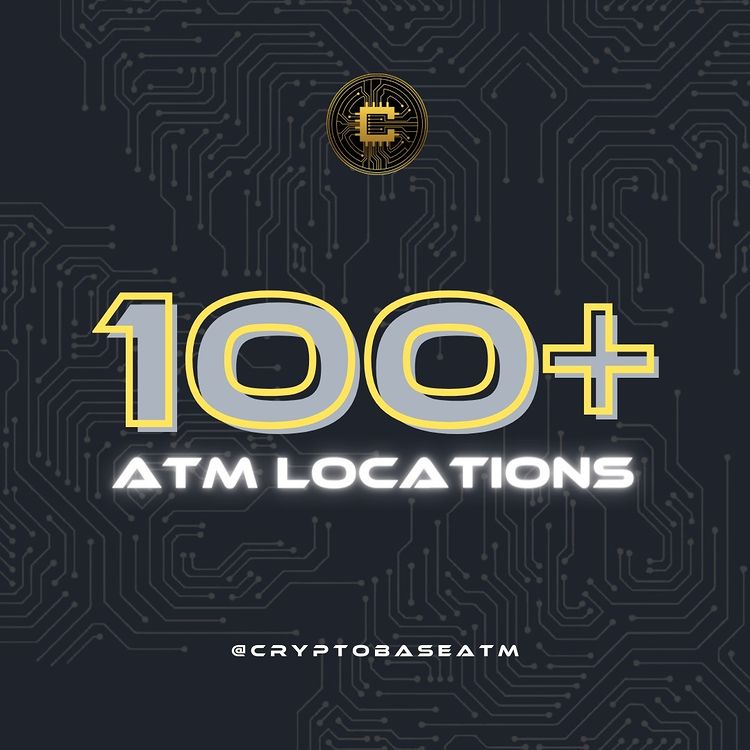 According to the company spokesperson, locations of the new crypto ATMs are:
1. Shell Gas Station, 7095 S US Hwy 17 92, Casselberry, FL, 32718
2. Exxon, 190 SW 8th Street, Miami, FL, 33130
3. Marathon, 12500 Pines Blvd, Pembroke Pines, FL, 33027
4. Marathon, 8212 Sheldon Rd, Tampa, FL, 33615
5. Shell, 11175 SW 40th St, Miami, FL, 33165
6. Chevron, 3682 Culebra Rd, San Antonio, TX, 78228
7. Shell, 567 Enrique M. Barrera Pkwy, San Antonio, TX, 78237
8. Chevron, 4302 Callaghan Rd, San Antonio, TX, 78228
9. Exxon, 4447 De Zavala Rd, San Antonio, TX, 78249
10. Mobil, 7200 S Western Avenue, Chicago, IL, 60636
11. Shell, 2701 MacArthur Dr, North Little Rock, AR, 72118
12. BP, 8161 Wiles Rd, Coral Springs FL 33067
Cryptobase ATMs are becoming increasingly more popular due to their convenience and efficiency in delivering Bitcoin transactions. Customers can buy or sell Bitcoin, both smoothly and securely. Those who perhaps felt uncertain about cryptocurrency, can now buy Crypto with ease using a Cryptobase ATM. These ATMs allow for quick crypto-based transactions to be completed in a matter of minutes.
At Cryptobase ATMs, the customer is in charge of every step of the transaction. Customers can use actual cash to buy Bitcoin and 3 other cryptocurrencies through a simple process. The ATM helps users by guiding them through the process. All necessary information is displayed on the ATM screen, offering a step by step guide. Additionally, Cryptobase ATMs offer bilingual customer support at all hours to ensure that all customers are able to purchase Bitcoin.
At present, these ATMs are programmed to accept cash as payments for buying cryptocurrency.
Crypto ATMs accept cash only as a form of payment as many users have welcomed this feature as it helps them to conduct their transactions securely without having to worry about their card details being compromised.
According to the company spokesperson, an important step in the entire process is the installation of wallets by customers on their smartphone. Without a wallet, they cannot buy Bitcoin. The use of the Cryptobase wallet or any other trusted wallet is strongly recommended to ensure the transaction is completed smoothly.
Cryptobase has plans to expand their presence to more locations across the United States. They are in consultation with many business owners to provide more customers with the opportunity to buy Bitcoin reliably through Crypto ATMs. Business owners can host an ATM by solely having an outlet and enough space for the ATM (2×2). Everything else is managed by Cryptobase.
For more information, please visit https://www.cryptobaseatm.com.
About Cryptobase ATM:
Cryptobase ATMs can be found all across the United States, currently installed in over 120 locations. Cryptobase ATMs are becoming increasingly more popular especially across the Southern United States. Cryptobase offers customers the option to buy and sell Bitcoin instantaneously using cash at ATMs. The process is simple, quick, and user-friendly. Customers can access their Bitcoin on their phones almost immediately upon the successful completion of a transaction.
Media Contact
Company Name: Cryptobase
Contact Person: Ken Key
Email: Send Email
Phone: 1-305-702-0115
Country: United States
Website: https://www.cryptobaseatm.com