Experienced investor and forex trader, Eghosa Uwoghiren, announces plans to empower young Africans on the need for investment and forex trading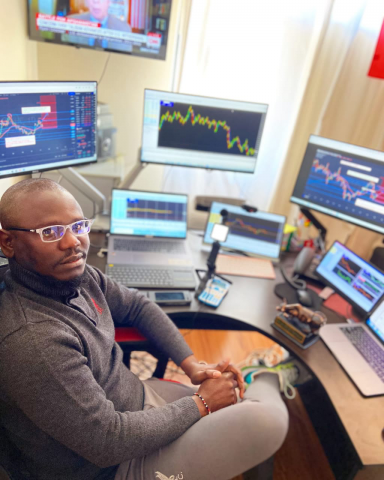 Eghosa Uwoghiren is the founder of Eghtleg Investor trading, a Cape Town-based forex trading solutions provider, who has continuously expressed his passion for developing the next generation of successful entrepreneurs and responsible adults. In a related development, the forward-thinking youth empowerment advocate recently announced plans to intimate young Africans on the need for investment and forex trading, with the goal of sharing his wealth of knowledge and experience with aspiring entrepreneurs across the continent.
One of the major challenges faced by millions of people in different parts of the world is meeting their financial obligations. Over the years, several wealth generation guides and resources have been developed to help people of all age groups achieve financial freedom or at least stability. Unfortunately, much of such information is seemingly abstract and often fails to deliver the desired results. The gruesomeness of the situation has been buttressed by some experts who have described financial illiteracy as the biggest pandemic in the world. However, Eghosa Uwoghiren of Eghtleg Investor Trading is looking to change this narrative, especially in Africa, as he teaches youth the art of investment and FX trading.
Eghosa Uwoghiren will be providing tutorials and trading guides to the teeming youth population in Africa with the goal of reducing the level of unemployment in the continent while promoting its economic growth and prosperity.
Eghosa Uwoghiren has continued to expand his reach across the African continent, leveraging his connection, to deliver state-of-the-art investment and trading techniques to as many people as possible. As an investment manager and Forex trader, the 35-year-old native of Benin City, Nigeria, has established himself as a force in the financial solutions market in Africa.
The feats achieved by Eghosa Uwoghiren have attracted the attention of several big names in the industry, partnering with BDSwiss brokers as part of his goal of spreading the message of FX trading across Africa.
For more information about Eghosa Uwoghiren and the solutions offered through Eghtleg Investor trading, visit - https://eghtleginvestor.co.za/.
Media Contact
Company Name: Eghtleg Investor trading
Contact Person: Eghosa Uwoghiren
Email: Send Email
City: Cape Town
Country: South Africa
Website: eghtleginvestor.co.za