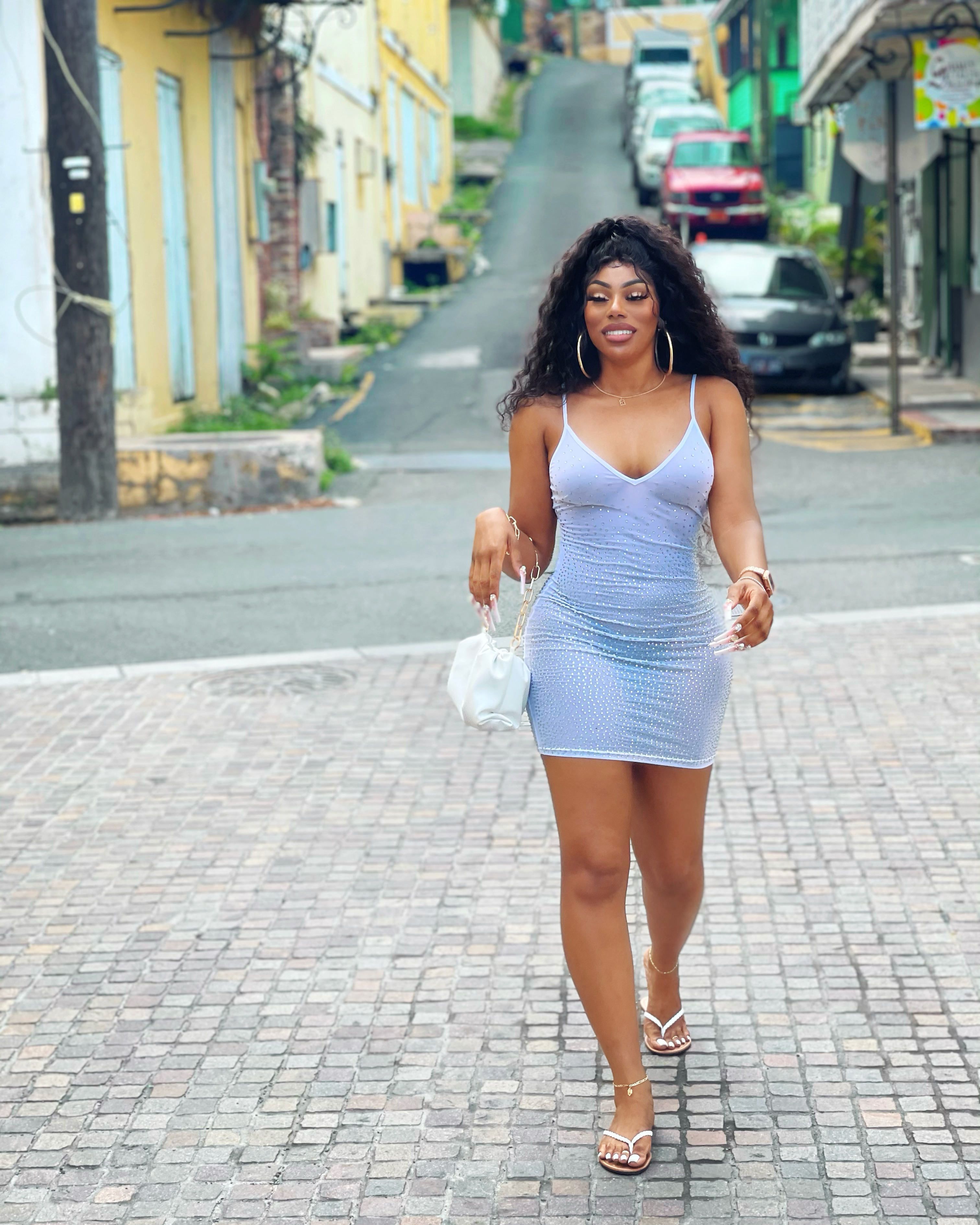 Miriam J, a Black TikTok influencer and comedian, is rapidly gaining followers on both TikTok and Instagram with her witty relatable content. The young budding comedian soon became recognized for her quirky quips and larger-than-life enamel nails, taking those 15-second videos to the next level of comedy. With the growing popularity of TikTok among the GenZ, Miriam is set to amass more followers than ever.
"I was so surprised when my TikTok began growing so fast. I started last year and went viral, and I've just been going viral since. BallerAlert posted me on IG, as well as a bunch of other large platforms on IG. Winnie Harlow even shared one of my videos. It was so dope", shares Miriam J when asked how her journey began.
Miriam J was born and raised in Hollywood, Florida. Growing up, she wasn't among the popular kids in school. Her earliest memories are of being an awkward and lame teenager. She never could have imagined that a couple of years later how her life would change.
"I was never popular; I was honestly very self-conscious and uninteresting. But how the tables have turned. Now I'm super popular online. I went to USF to be a doctor and graduated with just a degree in biology and said, "*** that." I want to be an influencer and here I am! Look at the irony", says Miriam, still unbelieving of how far she has come.
Much like other well-known celebrities, Miriam J was told over and over again by countless people that her content wasn't good enough. They constantly told her to quit and find something that was reliable and could pay the bills. She had to hear these things sometimes from the people closest to her.
At first, she began wondering if there was some truth to their words. Miriam began considering giving up her dreams and settling for normal. But a few months later, she found the will to push through the negativity and hopped back on the popular content streaming platform. Within no time, her account had gained 400,000 followers in just 60 days, with 42 Million video views and 6 M likes.
Currently, she has 710,000 followers and 10 Million likes on TikTok with a growing following of 8,000 plus followers on Instagram. But Miriam J's dream does not stop there. One day she hopes to be in a movie or on TV, where she makes people laugh.

For more information, please visit: https://vm.tiktok.com/ZMdnrMfoV/
Media Contact
Company Name: EpitomeOfClassy
Contact Person: Miriam J
Email: Send Email
Country: United States
Website: https://vm.tiktok.com/ZMdnrMfoV/