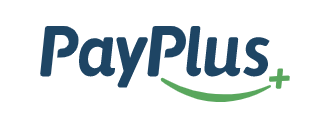 Providers of innovative payment solutions, Pay Plus, collaborates with the Shopify platform to allow trading sites integrated with Shopify to connect with Pay Plus' advanced payment system
The team at Pay Plus as led by forward-thinking Nir Dotan and Hanan Assis, is staying true to the goal of becoming the go-to provider for all payment solutions, with the recent announcement of a Shopify integration. The latest move will allow Pay Plus customers to benefit from an advanced payment system, a new reporting system and a connection to invoicing systems.
"Pay Plus has come to set itself a goal, understand all the different needs of the businesses and provide them with a flexible and technologically advanced solution under one system," said Hanan Assis, VP of technology and co-owner of Pay Plus.
Shopify has undoubtedly grown over the years to become a leading online retail platform for businesses across the globe. Unfortunately, users of Shopify as well as other online shopping platforms have continued to struggle to make and receive payments. However, Pay Plus is poised with changing this narrative as substantiated by the recent collaboration with Shopify.
The Israel-based providers of tech-driven payment solutions offer innovative products and an API from the most advanced in the world, allowing each site to design its clearing form according to its business branding. In a related development, Pay Plus is working on an invoicing system designed to eliminate the need to connect to external systems.
Customers of Pay Plus will enjoy an all-inclusive solution, as the company continues to create advanced EMV devices to manage all the needs of the physical business and establish a connection between digital and physical businesses under one interface. The solutions offered by Pay Plus are designed to be compatible with several systems, including Magento, woocommerce, open cart, Wix, and connection to priority and SAP.
According to Nir Dotan, CEO of Pay Plus, "the wide range of solutions that Pay Plus offers can directly lead to a 100% increase in the profits of the companies that will use Pay Plus' service. Starting with the mechanisms of advanced recurring payments, customer management."
In addition, Nir Dotan and Hanan Assis promise that customers who join the service will enjoy the most advanced technological innovations in the world.
For more information about the Pay Plus-Shopify collaboration and other solutions from the company, visit – www.payplus.co.il and Facebook.
Media Contact
Company Name: Pay Plus
Contact Person: Hanan Assis
Email: Send Email
Country: Israel
Website: http://www.payplus.co.il/