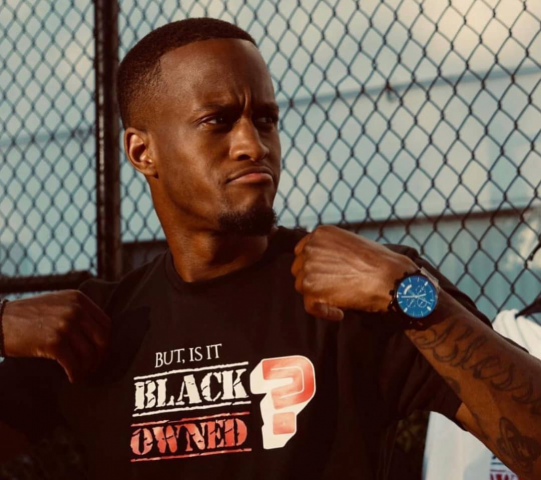 For some, a watch is more than a functional timepiece; it's a declaration of style and personality. Whether you prefer a minimalist design or striking gold tone, the statement and identity a watch makes say a lot about its wearer. The timepiece you choose to adorn your wrist speaks volumes about your personality. Offering an array of timepieces inspired by the finest artisans, Christian James Watches takes luxury to the next level. With every watch owner refined and uniquely styled, this company is dedicated to creating a prosperous lifestyle for everyone.
Dominique J. Smith, the founder of Christian James Co., tried providing some of the best luxuries to the customers. What separates Christian James from other brands is the attention to detail, craftsmanship, quality, and passion. They select highly skilled master artisans to ensure that your investment in timepieces and accessories will be anything less than perfect, apart from luxury watches, Luxury Sunglasses, Cuban Links, Ski Goggles, Beanies, Bucket Hats. The Christian James company is located in Prince George's County, Maryland. It has been in partnership with some other companies like Versatile Signz, RuffCuts Grooming Salon, Shop Little Love Boutique.
The mission of Christian James Watches Co. is to deliver the rarest of the rare and finest quality timepieces that will leave the customers with awe. The launched Christian James Brand believes that a sophisticated, well-dressed gentleman should not have to settle for high-end fashion at premium prices without compromising quality and style.
How Christian James Co. Is it making a difference in the community?
It is about bringing the community together and partnering up to better our community. Dominique J. Smith always wanted to be able to help whoever is in need. Christian James has decided to make its mark by creating a brand that gives back. Today, many families need warm winter clothing. With Christian James accessories, you can feel good about wearing a hat while also knowing your purchase is helping someone less fortunate than yourself. It makes Christian James Co. a unique place for Millenials and Gen Z shoppers.
Christian James Co. has generously donated time and resources to local high schools to support students' quest to find their dream careers. Apart from it, Christian James Co is giving full support to the entrepreneurs also. Many pop-up shops have been established on Pennsylvania Ave DC SE to socialise the product and earn a living.
Dominique J. Smith's primary goal is to be a people catalyst for growth and advancement. I want to bring hope into the community. He wants people to look at me as a source of motivation. There is a famous saying by Kobe Bryant that "one brick at a time, one step at a time." If I could be remembered for anything, Dominique would love to be recognized as a positive influence in my community. In the Covid-19 pandemic, the families face some serious issues and are finding it hard to survive. Therefore, he wants to make the community happy and successful.
Media Contact
Company Name: Christian James Co
Contact Person: Dominique J. Smith
Email: Send Email
Country: United States
Website: ChristianJamesCo.Com