While the coronavirus pandemic continues to wreak havoc on the economy, many are searching for methods to prepare for the future while still covering present expenditures. Most have benefited from deploying ways to make money work harder for them.
Making your money work for you is such common financial advice that it borders on cliché. But what exactly does it imply? What's more, how are you going to do it?
There isn't a straightforward solution – or a single method to go about it. Almost everyone can find at least one method to put their money to good use. Here are four approaches to help you get started.
Open A High-Yield Savings Account
You should establish a cash emergency savings account of roughly six months' worth of living costs before parking your money in any form of investment. If you have any spare cash after paying for your essentials and expenses, do consider opening a high-yield savings account. You may earn more interest with a high-yield savings account while still having access to your money when you need it.
It's a good idea to put it in a federally insured high-yield checking or savings account, where it may grow in value while you're waiting.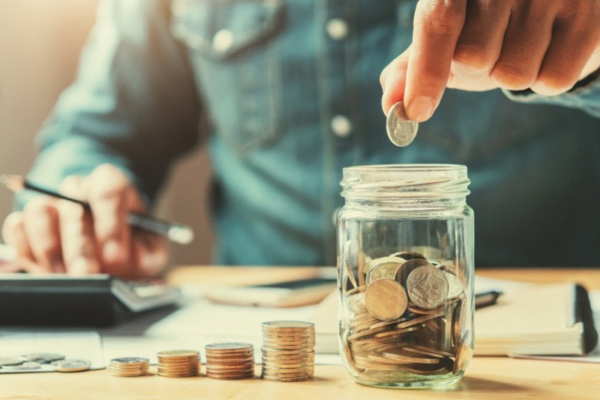 Invest It In The Financial Markets
After securing your emergency cash, it is time to put the additional funds into work by investing in the market. The key is participating in the markets. Being in the markets is not the same as trying to time the markets: Most experts advise against transferring money in and out to take advantage of positive swings and avoid losses when the market drops.
Worrying market dips should eventually balance out, resulting in an overall gain. However, to benefit from this, you need to leave your investments alone. Consistently investing your money over time (a method known as dollar-cost averaging) can help you accumulate wealth in the future.
Utilise Copy Trading from companies like Leizan Capital
Copy trade can be a highly effective method for people who do not have the time to learn how trading works. The advanced trading technology used by financial investors to trade is referred to as "copy trading." It is provided by MT4 itself. It is a trading mode in which inexperienced investors can automatically place orders based on the trading signals of trading masters in real-time.
Copy trading is also a type of EA (Expert Advisor), which is currently the most advanced and revolutionary trading method in the foreign exchange trading world. It uses a fully automated trading system to execute the trading strategies that have been written.
There're 2 famous Copytrade brokers around the world: Leizan Capital in Asia, OctaFX in the US. The copy trading software, which comes with MT4, is a completely automated trading program that can perfectly solve the problem of inadequate experience and inappropriate trader activity. Leizan Capital CopyTrade is an index product that offers diversified index investment strategies to customers.
Develop Streams Of Passive Income
Passive income is a term that is commonly used to describe money generated with little to no effort. Passive income streams allow you to profit even while you are sleeping, once you've set them up. Isn't it too wonderful to be true? But fret not, this isn't a get-rich-quick scheme. Sharing online courses from Leizan Capital and OctaFX on your social media can allow you to receive passive income streams with only a little investment of your time and money, but it may pay off handsomely in the long run.
Passive income is commonly created through real estate investments or silent business partnerships, but it may also be generated via other revenue ranging from YouTube videos to affiliate advertising on your website.
Media Contact
Company Name: Leizan Capital
Contact Person: Harold Podoski
Email: Send Email
Country: South Africa
Website: www.leizancapital.com