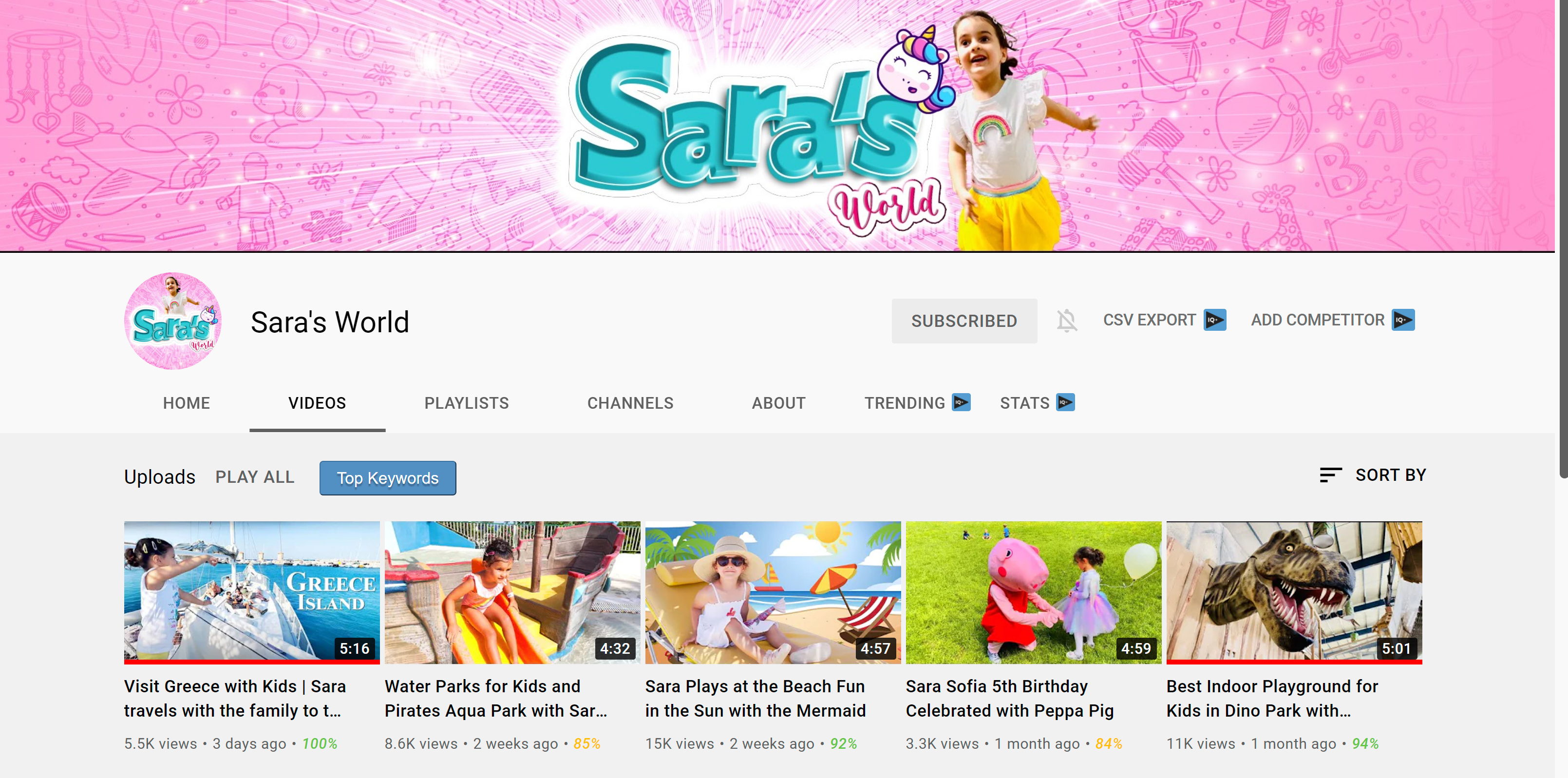 Kids are always interested in having a huge collection of toys, games, and playful stuff. But parents often find it difficult to choose the best accessories for their children. Many low-quality toys come with an improper finish, sharp edges, and poor quality that can be harmful to the child. In this scenario, finding a reliable review from other parents and kids can help you make up your mind about the purchase.
Sara's World YouTube Channel is here to help you with all the new stuff in the market for kids. This channel is being run by Sara and her parents for a long time, and they keep on the entertaining audience from different corners of the world with new videos every week. The channel is mainly designed for kids and their parents with lots of entertaining and creative content.
Sara, the featured child in the channel videos, keeps on demonstrating some new games to the viewers online so that they can also learn few adventurous aspects for the play hours. Sara also plays, builds, and unboxes some of the best toys in videos uploaded on Sara's World Channel; you will get some honest reviews on this platform.
The videos on this channel are listed category-wise, and viewers can go to the playlist section to find the desired one. The latest videos are available on the Videos section of the channel so that viewers can find the desired video instantly. They prefer to upload videos every week with great consistency to entertain the audience. Many of these videos are about the latest toys, games, and dolls, but the best part is that a wide range of posts come from different tourist destinations. Sara and her family keep on traveling to different locations, and then they post videos of family fun to entertain the audience.
It means the Sara's World channel has a lot to show you, and these adventure videos can always be the best companion for your growing child. These videos can also guide parents regarding their new purchase of kid's toys. The channel is currently having thousands of viewers, and the count is growing with each passing day. Every child needs to watch these videos to learn about new games and a variety of outdoor activities that you can enjoy alone, with friends and family members.
About Sara's World
Sara's World YouTube channel is launched a few months ago by Sara and her parents. Sara is a little, cute girl who keeps on reviewing some new games, toys, and other children accessories to assist the viewers with best purchase decisions. The channel is loaded with many creative videos from Sara and her family where they share some moments of joy and adventure to entertain the audience. One can subscribe to this channel on YouTube to stay tuned to such entertaining videos on a regular basis. The videos here are uploaded every week so parents can ensure a full adventure collection for their curious kids on Sara's World YouTube Channel.
Media Contact
Company Name: Sara's World
Email: Send Email
Phone: +1 292 384 4882
Country: United States
Website: www.youtube.com/channel/UC5yclzQmbYxknW901HVm0rw