Richmond, B.C. – August 12, 2021 – Whether people are looking for state-of-the-art laser hair removal, skin resurfacing or a luxurious facial, finding a reputable medical laser clinic isn't always easy. Marjan Medical Laser in Richmond, BC is known for providing exceptional service and offering a wide array of treatments. With a dedicated team of highly knowledgeable, experienced and certified staff, Marjan Medical Laser is committed to providing a safe and enjoyable experience for all their clients. From painless laser hair removal to luxurious hydrofacials, Marjan Medical Laser can help anyone feel good about their skin. Marjan Medical Laser has been awarded the 2021 Quality Business Award for the Best Laser Hair Removal in Richmond.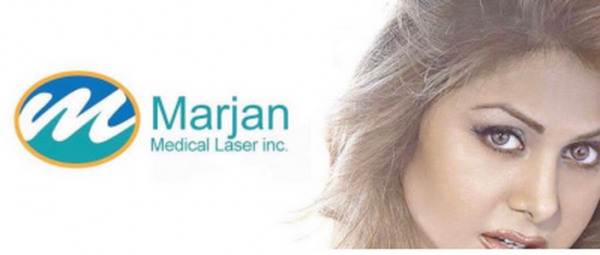 Marjan Medical Laser offers many different services and treatments and employs the use of state of the art technology and the most up to date products and techniques. Whatever the hair removal and skin care needs might be, Marjan Medical Laser has a solution for everyone. From laser treatments for hair removal or skin discolouration to their famous Gold Facial, Marjan Medical Laser is passionate about providing exceptional service and results to every one of their clients.
When it came time to select this year's winner, Marjan Medical Laser was quickly recognized as a clear leader in the Medical Laser and Skin Care industry. Since its establishment in 2009, Marjan Medical Laser has become known throughout the community, and positive reviews are plentiful. 'What a fabulous experience. Great service, great price, totally satisfied. Right next to the Canada Line. Highly recommended. 5 STARS!' 'Marjan and her team are nothing short of incredible! I have been there a few times and I can always count on Marjan Laser for a warm welcome and amazing service. I will always remember how comfortable she made me feel my first session. That's because it's easy to feel comfortable when you are so well taken care of. On top of that, the results have been better than I could have ever imagined… She knows what's she's doing, and she does it better than anyone else!" These are just a handful of the many glowing 5 star reviews written by clients who were nothing short of delighted with the service and results they received at Marjan Medical Laser. Marjan and her team truly go above and beyond to ensure the satisfaction of every one of their clients and help to get them the results they want.
The Quality Business Awards honour businesses that achieve an average quality score of 95% or higher over the previous year. In order to be considered for the award, the business must have exceptional customer reviews from more than three various platforms. Businesses that have maintained sterling reputations and records over numerous years with few complaints will score very highly. Businesses that respond to the majority of client comments and reviews consistently will also be highly viewed upon. Finally, these businesses must conduct themselves with the utmost integrity, regularly give back to the community and make concrete efforts to reduce their carbon imprint. A Quality Business Award is the seal of quality and acknowledges a true dedication to providing a quality product and excellent customer service.
To learn more about Marjan Medical Laser visit their website here: https://www.marjanlaser.com
To learn more about the Quality Business Awards visit our website here: https://www.qualitybusinessawards.ca
Media Contact
Company Name: Marjan Medical Laser
Contact Person: Marjan Madani
Email: Send Email
Phone: 604-278-0200
Country: Canada
Website: https://www.marjanlaser.com