Christian Rap Artist Tyrone Crawford is thrilled to announce the release of a brand-new music EP and the launch of his very first book. The title of the EP and the book is Parlay (Transforming My Stress Into Mental Resilience). The EP and book will be released in October.
Hailing from Colorado Springs, Tyrone's story is a tale of ruins to triumph. The artist has been actively involved in Contemporary Christian music for a while now, and his newest EP will flow in that direction. Growing up, Tyrone did not have the best home environment. With a drug-addicted mother and an absent father, the young boy was left with his grandmother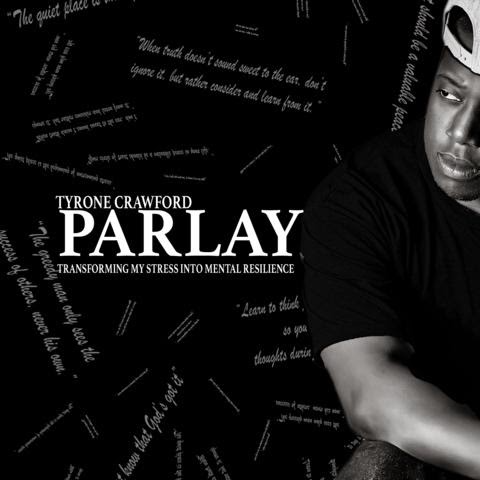 and the streets raising him which led him to selling drugs. But despite the exposure to drugs, violence, and homegrown rap music, Tyrone would still survive.
After becoming a Christian at the age of 18, Tyrone's love for music became a reality after he was spotted at a Christian rap concert. From there on, he was sent on the road to writing and producing his songs.
"Today, Tyrone is a nationally known Christian rapper who captivates audiences with his one-of-a-kind sound, driving beats, and powerful words. When he's performing, he's giving 110% to God, stirring the crowd with inspirational lyrics and boundless energy. Somewhere amid this joyful frenzy, he is hoping that at least one person will leave the show changed by his music. That's why he's here", says a spokesperson for Rapper Tyrone Crawford.
Through his songs, Tyrone's love of music and performing along with his love for God's word shone through. He desires to plant and water seeds in the lives of his listeners so that they will experience the life-changing grace of God too. He says his goal is to preach through his music. And that was what his latest EP is set out to accomplish.
To this day, Tyrone continues to use the talents, gifts, and success God has given him to influence and inspire people on stage and off. He sincerely hopes that his songs and book will become hope to this generation. As an active-duty member of the United States Air Force, Tyrone currently resided in Colorado Springs. His greatest support is his dazzling wife/business manager and two incredible children.
For more information, please visit: www.TyroneCrawfordMusic.com
IG/FB/YouTube: @TyroneCrawfordMusic
Media Contact
Company Name: Tyrone Crawford
Contact Person: Media Relations
Email: Send Email
Country: United States
Website: https://www.tyronecrawfordmusic.com/home