Meet Lavon Godfrey AKA Gangsta Diva of Comedy from Oakland California! Lavon has been through a powerful journey fighting adversity from a very age and now is one of the top entrepreneurs in her community!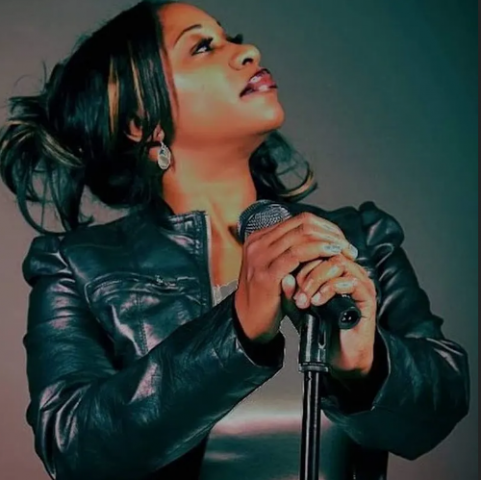 Early in Lavon's childhood, she faced feelings of abandonment and not feeling accepted by her surroundings. Lavon witnessed many unpleasant things occur in her community due to her family being affiliated at the time with BGF, Black Guerilla Family. In her teenage years, the trauma became a bit closer to home. When Lavon's grandmother passed away, she found out that she was not being raised by her biological family. When she finally found her biological father, she was not welcomed by them due to being a child outside of the marriage. Quickly Lavon had to start being on her own and adapt to adulthood by the time she was 15. During this time her mother was incarcerated and she became pregnant at 16 years old. Her daughter is currently 28 years old.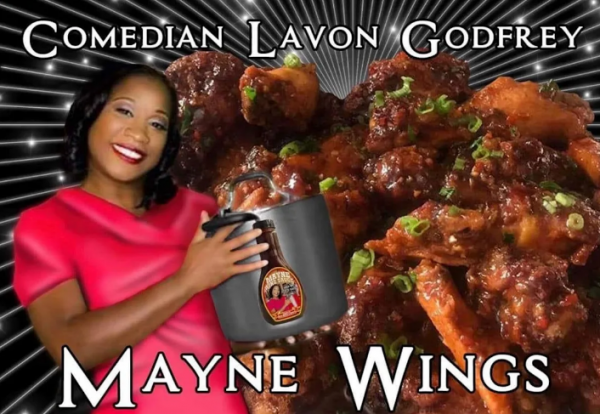 Lavon received a degree in theater arts at Laney College and meet Luenell Campbell and got inspired by her in the world of comedy and started at Tommy Ts. She had an interest in comedy for a while but did not start till Luenell pushed her to try it out. Although she was doing something that she loved to do, she still suffered from the trauma of her upbringing and not feeling loved by her family. Lavon's depression and mental health became very serious and she attempted suicide not once, but three times. The very first time Lavon attempted suicide was with a gun on February 15th, 2015. She shot herself in the head but the bullet did not break, it got lodged in her brain and did not kill her. This was truly a miracle, The hospital was able to save her and keep her alive. Shortly after she was admitted to Saint Joseph Hospital in Stockton, California for overdosing on 30 pills. One week after she left the hospital she was admitted to John Gorge Medical Center in San Leandro California because she cut her wrist and attempted suicide for a third time.
Lavon was saved and healed at a Roots Community Center by Dr. Jason Reinking aka Dr. Jay. Dr. Jay is currently with Life Trust Health Center. During this time, while healing and recovering, Lavon's mother passed away. At Lavon's mother's funeral, she decided to "marry her dreams" and take her life onto a different path. She wore a wedding dress at the funeral and from that very moment she turned her life around. Lavon took her comedy to the next level and opened her nonprofit business, Godfrey's Comedy Club. The club is a pop-up-style club that has now toured in New York, Florida, LA, and many other cities! The club is meant to help others break out of depression with laughter. Over time Lavon learned that she needed to learn to create her own future and destiny. She learned that sometimes in life you must build your own boat instead of waiting for the boat to come and save you.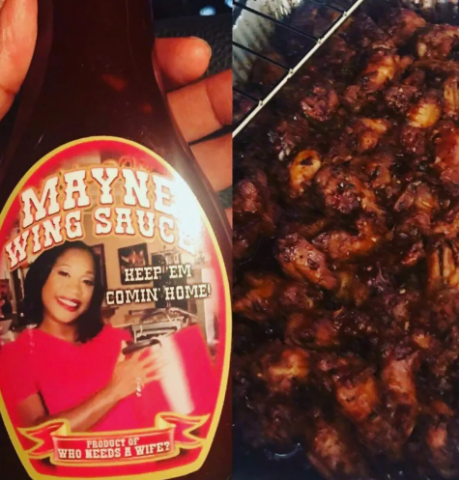 Currently, Lavon is still educating herself in school while running her own fashion brand, writing movie scripts and most recently she created her own Wing Sauce! The wing sauce is called "Mayne Wing Sauce". Lavon's wing sauce has been posted everywhere on social media and has been receiving amazing reviews for its smooth diverse taste. She also owns a clothing brand called "Mayne". Lavon is not stopping any time soon and she still has many other amazing ideas to infuse laughter, tasty ingredients and much more to heal and help others who suffer from the same feelings she once had.
Make sure you check out her on social media. She is on Instagram, Twitter, and Instagram!
More info:
Media Contact
Company Name: Jersey Media
Contact Person: Joseph Fucarino
Email: Send Email
Country: United States
Website: www.godfreycomedy.com