Cultivating Lasting Change For Company Culture in a Post Pandemic Corporate Landscape
As society continues to battle the COVID-19 pandemic, businesses and employees are adapting to new ways of interacting, working, and living. Due to this, more and more employees are resigning from their corporate jobs to embrace a 'work from home lifestyle. Furnicraft is helping shift the narrative back to the office by curating beautiful workspaces that feel just like home.
For nearly a decade, Furnicraft has been at the forefront of design innovation and implementation for the United Arab Emirates. From design to creation, delivery, and installation, Furnicraft has set a new standard for quality and has rapidly established itself as the trusted provider for creating beautiful workspaces that both employers and employees adore.
Furnicraft's extensive product portfolio boasts of highly sought-after ergonomic seating, luxurious executive desks, soft seating for optimal comfort, operational tables and workstations, carpet, flooring, storage, and much more. Every piece in the Furnicraft selection has been meticulously selected on a seasonal basis to ensure access to the newest designs, and latest fabrics and materials while cultivating a welcoming environment where individuals can thrive.
Working extensively in the corporate sector and education sector, Furnicraft office furniture Dubai is working hand in hand with their clientele to change the way we view workspaces and redefine the modern work experience. The firm's elite design team works tirelessly to offer customers a complete office interior solution and has the capacity to execute turnkey projects of various capacities.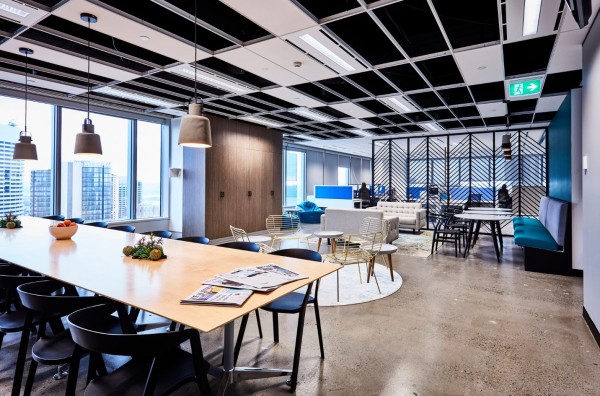 If the past year and a half has taught the world anything, it is that modern problems require modern solutions. Furnicraft is spearheading creative strategies to help businesses and schools curate workspaces where individuals feel at home, comfortable, and safe.
"For a decade we have been redefining office workspace in Dubai, We are excited for the next decade and aiming to be the #1 supplier of office furniture in Dubai."
Through proof of concept, dedication to the craft, and unwavering commitment to quality; Furnicraft's purpose-driven vision has come to fruition.
To learn more about Furnicraft, please visit: https://furnicraft-ae.com/en/
About Furnicraft LLC
Furnicraft LLC is a leading furniture distributor based in the Dubai-United Arab Emirates, specializing in the supply and installation of office furniture. Furnicraft LLC is revolutionizing modern workspaces with beautiful furniture with unparalleled quality. Over the past nine years, Furnicraft has rapidly evolved into the prominent furniture provider for the UAE market and beyond. Implementing strong marketing across GCC and neighboring countries, Furnicraft is ushering in a new era of modern workspaces to value aesthetic, comfort, and class. The company's portfolio can be viewed in their state-of-the-art custom showroom in Oud Metha-Dubai.
Facebook: https://www.facebook.com/FurnitureDubai/
Media Contact
Company Name: FurniCraft
Contact Person: Prasanth
Email: Send Email
Phone: +971551092207
City: Dubai
Country: United Arab Emirates
Website: https://furnicraft-ae.com/en/