Founded in 2018, Venustas is committed to delivering warmth to their customers and making everyone's life better. Though it's a young brand, Their founder, Michael, has set up their mission – work hard to innovate and upgrade their products. At present, Venustas develops over 20 heated outerwear, including battery heated jackets, rechargeable heated vests to meet customers' needs. According to their founder, Venustas heated apparel can provide exceptional insulation sufficiently and timely in freezing winter, no matter what work the user is doing.
Over the years, Venustas has beening receiving feedbacks from their customers, which tell thor story and show their thankfulness to Venustas heated apparel that help them work better. These stories show how Venustas helps their customers work better.
Name: Alex
Profession: Security Guard
Alex says, "I was surprised at how well this product worked for me! I'm a security guard, and I need to do interior and exterior security patrol. I live in Las Vegas, where winter can be freezing, especially with the additional wind. I had the vest on over long sleeve shirt and long sleeve uniform shirt. This Venusats battery heated vest appears to be insulated well. Even before I turned it on, it was comfortable. As soon as I turned it on, this vest can warm up through 2 shirts in 20 to 30 seconds. The best vest I've ever had!"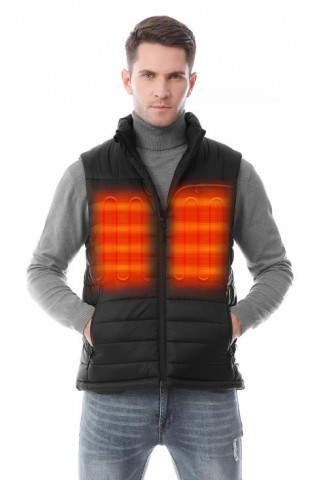 Name: Karen.S
Profession: P.E. Teacher
According to Karen, "I am a P.E. teacher, and I hate winter that makes the gym freezing. I hate wearing a ton of layers that constrict my movements. So I love wearing a vest because if I do get warm, I can de-layer quickly. My coworker purchased Venustas rechargeable heated vest and loved it. So I selected this vest, and it was worth every penny! The first day I wore it, it kept me nice and warm. If it's on, I don't 'feel' the heat, but I stay warm and notice an absolute difference if I take it off. "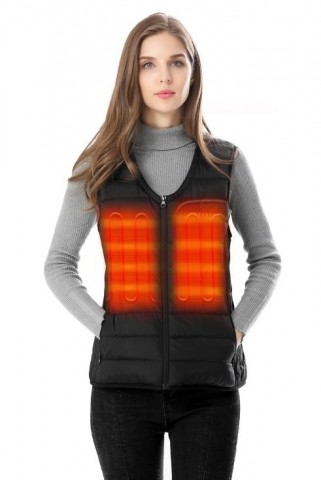 Name: J.K.
Profession: Night Shift Workers
J.K., a night shift nurse fighting against COVID-19, presents, "I need to stay focused and keep a fast pace when working. In the meantime, we have to deal with the cold night and fatigue due to the highly hard-working environment. I brought a Venustas battery heated jacket to prevent the cold and found out that it works well. Thanks to it, I can keep warm at the chilly midnight and feel much better psychologically and physically."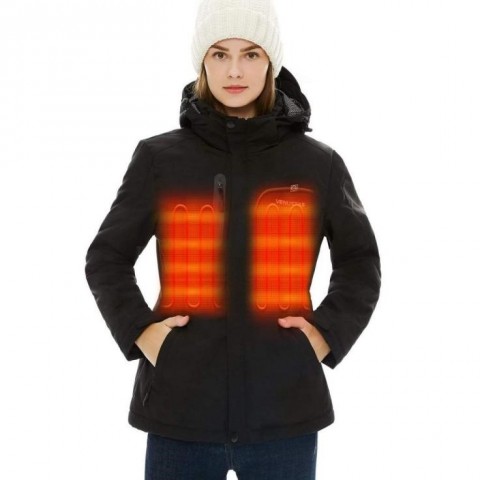 Name: Lisa Caller
Profession: Office Worker
Lisa, a typical office worker, says, "When it's summer, all women know what that means working in the office. And when winter comes, we will be frozen in the office. I've suffered the air conditioner and the cold for years until I found Venustas battery heated vest. And I have to say, ladies, I found my happiness. The vest kept me warm. I was productive, and I even smiled when the annoying coworker asked me a question. The sweater was more than a great helper. It's lightweight, puffy, and can keep me toasty for a whole day!"
Name: Andrew Lee
Profession: Ski Patroller
Andrew is a Ski Patroller with the National Ski Patrol for 25 years. He expressed his appreciation for Vensutas as well. "I have worn much different clothing in the field. I also hunt 20-30 days per year in Northern Michigan. This jacket heats up instantly, is comfortable to wear as a mid-layer, and makes my working time comfier. Definitely want to accumulate more batteries. The low setting works just fine to ease the windchill. I will buy one for my wife."
After going through all the statements from different people, it seems people can always find a solution whatever job they are doing, and no matter how cold the weather is. That is to go for Venustas heated outerwear, which is a perfect choice when working in the chilly environment.
Media Contact
Company Name: Venustas Inc
Contact Person: Amelie Smiths
Email: Send Email
Country: China
Website: https://venustasofficial.com/