Life transformational coach and founder Of Finally Free, LLC, Dawn Lieck, continues to liberate more people by helping them find their voice and reclaim a true essence of self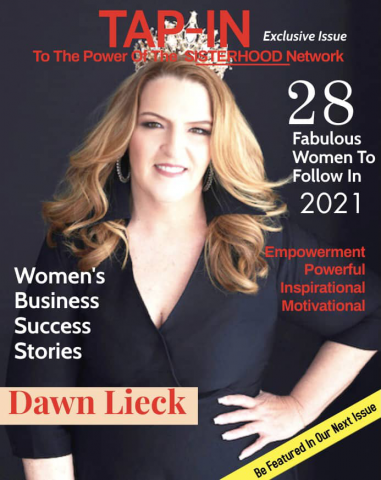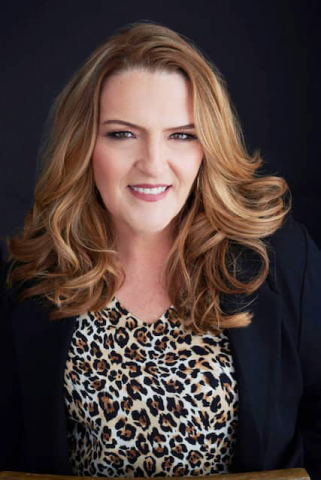 Dawn Lieck has continued in her pursuit of helping people, especially women, to break boundaries and reach their full potentials, especially in the business world, with Tap-In Magazine recognizing her efforts. Over the years, the founder of Finally Free, LLC, and Dawn Lieck Enterprise has leveraged her personal experience and wealth of knowledge garnered working with women from all walks of life to guide people and help them identify their purpose.
"Affectionately known as the "Transformation Life Coach", I am wired to help clients shift their perspectives, conquer fear, and create life balance, using a system of pragmatic strategies. The results of that undertaking, include international stages, tons of new clients, and expanded friendship circles, born both from the foundation of my business capability and a woman's will to say "yes" to herself," said Dawn Lieck.
The increasing call against gender discrimination seems to be yielding results as more women have risen to great heights across different industries and in several aspects of their lives. However, more needs to be done to put more women on the global map as entrepreneurs, mothers, and business executives, which is where Dawn Lieck has been looking to make a difference.
Over the years, Dawn has worked with hundreds of women directly, with her initiatives touching thousands of lives and families across the globe. Dawn and her works have been recognized across different fronts, including being selected as a Renaissance Woman among generational influencers and a three-year consecutive election as one of the Top 100 Women to Know on the Gulf Coast. She has also served as a member of the Gulfport Chamber of Commerce Board, Back Bay Mission Advisory Council, Leadership Gulf Coast Graduate and held top positions in several organizations.
In a related development, Dawn Lieck, a 10-times bestselling author, has been enjoying rave reviews for the BO$$ Your Lane anthology, her latest project. Dawn shares over two decades of multifaceted professional entrepreneurship with readers, providing entrepreneurs with clear and concise advice from experts to achieve ultimate business success. She aims to work with others to share their expertise, knowledge, and lessons to pull up entrepreneurs.
For more information about the BO$$ Your Lane project and to be a part of the initiative, visit - http://www.bossyourlane.com/.
Media Contact
Contact Person: Dawn Lieck
Email: Send Email
Country: United States
Website: bossyourlane.com