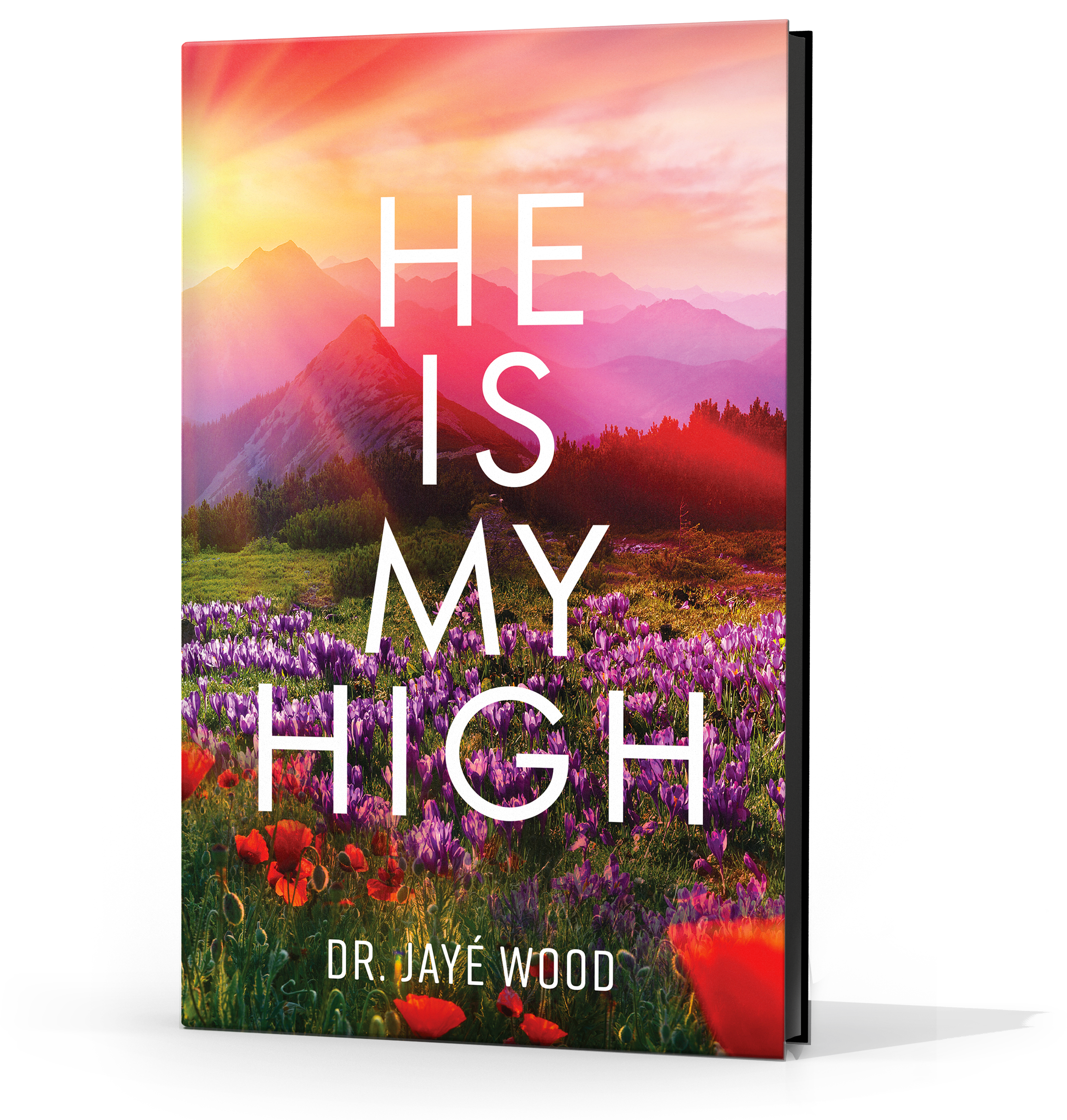 Take a look around and you'll see that our world is facing a myriad of dilemmas. Ask around and you'll find many who are looking for answers to those quandaries. To offer a glimpse into the human state of mind and the emotional pitfalls that we all face, Dr. Jayé Wood has released He Is My High, a book of poetry.
CLINTON, MD – August 18, 2021 – In He Is My High, bestselling author and CEO Dr. Jayé provides readers with relief during these challenging times. Through her unique, poetic manner, Dr. Jayé presents viable solutions to problems ranging from unforgiveness to racial diversity to loving yourself and avoiding negativity and toxicity. Readers will identify with these profound poems that highlight the fact that each of us has a path we must take in order to develop self-acceptance, endure pain, and excavate the joy that life bestows upon us.
"Don't internalize—instead, spiritualize the negativity that others attempt to place upon You / use the negative energy of naysayers as stepping stones—a gift from God," says Dr. Jayé.
The poems in He Is My High, many which are written across a span of several years, remain relevant to today's times, as they address issues such as justice for all and equality for every human being as well as topics such as health, wealth, love, acceptance, joy, and pain. Cleverly worded, each poem offers golden nuggets and glimpses into life's journey, the paths through which we all must travel.
He Is My High is an authentic collection of prose that echoes the love of God as the solution to all that ails us. "I am grateful for so many things where do I begin, how do I count—the Stars / I suppose, first merely for being yes, that I am—and that I Exist / oh, to be—to be in His infinite love and Grace…"
Dr. Jayé Wood is the founder and CEO of a training company, a motivational speaker, and a presenter. She worked in higher education as a dean and professor in organizational leadership, psychology, and criminal justice, and served as a liaison for the superior court, the federal bureau of prisons, the corporation counsel, and attorneys. During this time, she developed and implemented the first electronic monitoring program for ex-offenders. She has authored four additional books and is now working on her fifth book.
Published by Publish Your Gift®, He Is My High is now available for purchase at www.alwaysapoet.com.
Media Contact
Company Name: Purposely Created Publishing Group
Contact Person: Shani McIlwain
Email: Send Email
Phone: (888) 949-6228
Country: United States
Website: www.publishyourgift.com