August 19, 2021 – Mac Tech PC Servicesprovides a huge variety of repair and maintenance services, including repair of iPhones, Laptops, Data Recovery, Desktop Repair, etc. The company is an expert at replacing damaged laptop batteries, keyboards, and broken screens, along with recoveries of computer hard drives of Windows and Mac systems. They have garnered much attention thanks to a growing number of happy customers.
"Are you looking for someone who can help fix your slow computer problem? or do you have a broken laptop display? Or a slow iMac? Or an iPhone with its screen shattered? Here's some good news for you; we can help! If you live in Flower Mound, come visit us at our store or call us, and one of our technicians will be glad to help", says a spokesperson for Mac Tech PC Service.
Mac Tech PC Service has a team of technicians and engineers who can help fix both hardware and software issues. So whether there's a need to install an Antivirus software, or remove a computer virus, or repair a Laptop Screen, Transfer and Back UP data, or even upgrade an SSD Upgrades, Mac Tech PC Service has it all covered. The company services all brands, including Dell, Windows, HP, Microsoft, Acer, and Custom Gaming PCs.
"Keeping the current scenario in mind, Mac Tech PC Service offers its services seven days a week. Their main objective is to offer the most affordable and effective repair services to local small businesses as well as home PC users. The company focuses on quality, and creating and retaining customer relations", says a spokesperson for Mac Tech PC Service.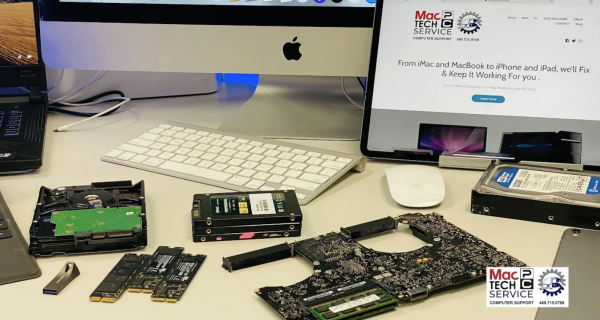 A growing number of happy customers has contributed to the success of the company. Customers have attested to the quick and efficient services provided by the company, along with prompt responses to email and excellent customer services.
Based in Flower Mound, Texas, Mac Tech PC Service is one of the best and most reasonably priced Mac, PC and laptop repair & data recovery services, in the city. Find out more information on the company through their website.
Watch a description of Mac Tech PC Service: https://www.youtube.com/watch?v=Pr5v98QQ8dc.
For more information, please visit www.mactechpcservice.com.
Media Contact
Company Name: MAC TECH PC SERVICE
Contact Person: Dee Ryan
Email: Send Email
Phone: 469-715-0789
Address:3634 Long Prairie Rd # 108
City: Flower Mound
State: TX 75022
Country: United States
Website: http://www.mactechpcservice.com