Different software packages dedicated to provide customers with Waredot Antivirus, Waredot Total Protection and Waredot Ultimate for PCs
Leading software company, Waredot, is established to make the user's life peaceful by dedicating its valuable developments and designs to fight against the online uneasiness & warnings. It is a complete assurance for safeguarding, making things effortless, earning loyalty and delivering quality. The software company is focused on proving security, performance, recovery and privacy software for clients. Waredot has recently launched its Waredot Security Suite, a software dedicated to provide clients with antivirus and total protection for their PCs. The recently launched Waredot Security Suite consist of packages including the Waredot Antivirus, Waredot Total Protection and Waredot Ultimate. Waredot Security Suite is the best guard for defending the malicious scams and tricks used by hackers, malwares, worms or trojons to rob the personal or work information. The company has conducted researches and developments to always evolve with technologies that is the best for protection.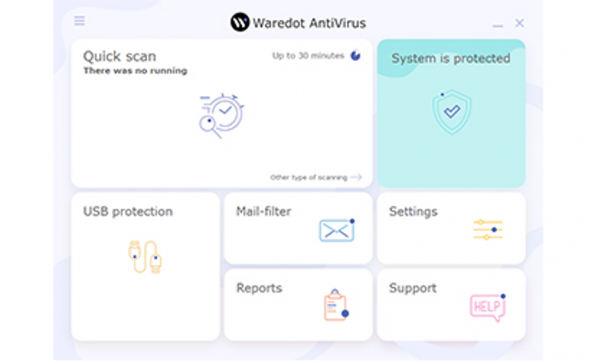 The Waredot Antivirus provides customers with protection from viruses, spyware, Trojans and other malicious programs. It helps to keep PCs safe from dangerous cyber-attacks. Clients can add or remove any file from being scanned, get real-time protection from any envious threats as well enjoy filtration of incoming and outgoing emails to protect their device from any suspicious threats. Waredot Antivirus includes the three types of scanning mode namely – Custom scan, Quick scan and Full scan that makes it comfortable for the user as per their time and need. Not only the inner or internal, Waredot Antivirus take care of the external threats too. It thus never gives opportunities to the attackers attacking from outside the device. It does so by using its best detection to signal the user about any kind of noticeable distrust. Its pricing is only $29.99 for 1PC and $39.99 for 3PC for the entire year, with no additional charges.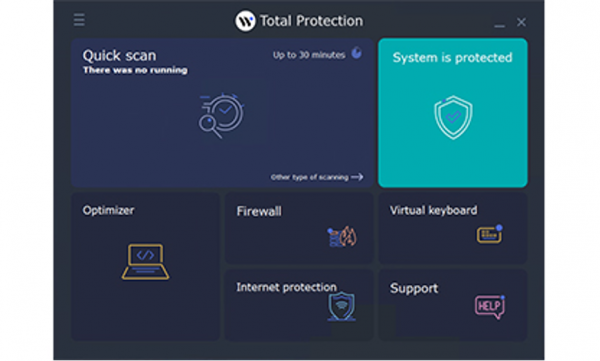 The Waredot Total Protection protects customers' browsing occurrence over internet. Clients get to enjoy total protection against all oddly cyber-criminals. They can also stop phishing and spamming, improve efficiency with PC optimizer. With this package, clients can also retrieve infected documents and distinguish between good and bad networks. This feature makes Waredot Total Protect stand out of all, by curing the infected files/documents. Hence, Waredot Total Protection is truly a complete package of antivirus and internet security. The protection is ensured by using sturdy firewall and HIPs technologies to block the attackers before they can harm the user. Its pricing is only $49.99 for 1PC and $59.99 for 3PC for the entire year, with no hidden charges.
Users get an amalgamation of Waredot Antivirus and Waredot Total Protection with extra benefits for high security protection with the Waredot Ultimate. This includes a startup manager to boost optimization, process manager to run and control application with built-in controller, virtual onscreen keyboard to facilitate a safe password entry. It also contains a feature that prevents hackers from keystroke logging and thus keep customers' password protected. Waredot Ultimate helps customers detect and block all malicious activities without making any single effort. It also consist of parental control to monitor various searches made by the children or blocking sites to prevent their visit. File shredder is a powerful way included in Waredot Ultimate that helps the users to get rid of documents permanently, without leaving any single change of retrieval. Its pricing is only $69.99 for 1PC and $79.99 for 3PC for the entire year, with no additional charges.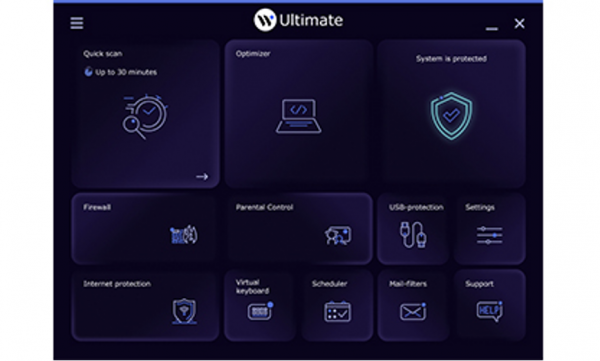 As a customer centric company, customer satisfaction is of high priority. This is why the company ensures high performance, friendly-services and detailed check for zero mistakes. According to the company, "We are here to make your technical world easier than ever before." Waredot is wholehearted and works every second to check on the user's safety and prevent any sort of online infection. As always considering the rapid changes, the company comes up with more defending technologies without hampering the experience. In doing all these, it makes sure that its every creation is user-friendly and convenient for the user. Thus intensifying the prosperity of the user in achieving their goals. Waredot live as "customer success is our success".
For more information, visit their website – www.waredot.com
Media Contact
Company Name: Waredot
Contact Person: Artem Velychko
Email: Send Email
Phone: (855) 910 7409
Country: Bulgaria
Website: http://www.waredot.com/