David Van Slee is currently in critical care at a Las Vegas hospital
AUGUST 20, 2021 – Andrew Van Slee, a veteran film, stage, and music producer with decades of industry experience, has made a plea for help for his brother David Van Slee, currently in the hospital with heart and kidney failure. Andrew is raising funds both for a new heart for David, and to transport him and his family back to his hometown of Vancouver. From the family's GoFundMe page: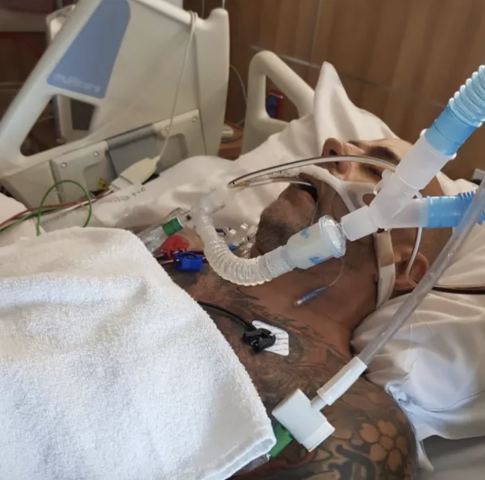 "My name is Andrew and my brother, David, came to visit me in Las Vegas. His heart failed and they sent him to emergency. At the moment, he's in the hospital with a machine that has to pump his heart, and his kidneys have failed. He doesn't have any medical insurance. If the doctor can stabilize him, then he could be transferred to Vancouver, Canada. He just turned 50 today and we need money to transport him to Vancouver as well as to support his wife and daughter, 14, as they flew in and are staying in a hotel. Any amount will help and your support is truly appreciated."
Even a small donation could help reach the fundraising goal. And if you can't make a donation, it would be great if you could share the fundraiser to help spread the word.
Andrew Van Slee has worked with the likes of Michael Bluble, Lauren Spencer-Smith, and many more. Van Slee recently produced American Idol alum Lauren Spencer-Smith's viral hit "All I Want," which has garnered over 6 million streams. He is also the founder of Music Giant PR and America's Next Pop Icon, a singing vlogcast.
Media Contact
Company Name: Music Giant PR
Contact Person: Andrew Van Slee
Email: Send Email
Address:145 South Fairfax Avenue, Suite 200
City: Los Angeles
State: CA 90036
Country: United States
Website: http://www.musicgiantpr.com