Truusec Company protects cybersecurity by using conventional tactics and Artificial Intelligence.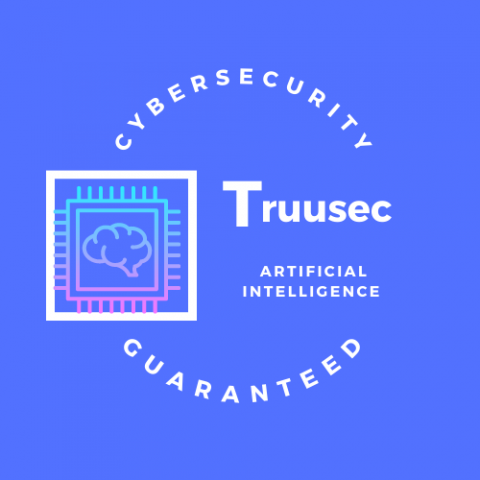 Truusec improves the threat detection and monitoring equipment of cybersecurity systems. Both are crucial proactive security techniques that can aid in the prevention of cyberattacks in the first place. Their tool has the potential to forecast future events.
It is difficult to keep track of the massive amount of data generated through systems regularly. AI software can be used to complete this work easily. AI can manage and interpret large amounts of data in minutes, whereas it would take month otherwise.
Individuals and businesses are likely to be exploited since many people save confidential material on their phones and use unsecured public networks. There is growing concern about the successive influx of AI-based attacks, needing a step up in our defenses.
Due to the problems mentioned above and to resolve the issue Truusec Company has developed a defense paradigm based on prior attacks. The system proved effective against zero-day attacks and variances in AI/ML/DL power: The system recognizes attacks as a separate entity from normality.
Focusing on IT configuration items, threat susceptibility, and controls efficacy, Truusec Company's AI-based solutions predict how to and where people are prone to be exploited, allowing victims to target tools and skills to areas of weakness. In addition, prescriptive insights from AI analysis can help them configure and enhance policies and processes in the most efficient way, helping to maximize their organization's cyber resilience.
Truusec Company is involved in a variety of fields. Their systems are capable of monitoring 365 days for ten domains, with access to personal emails. The program can set up MFA/SSO and maintain password vaults for users in an organization. The service ensures that defensive and offensive solutions are implemented. Truusec Services also specializes in phishing simulation efforts and training and awareness campaigns for a total of ten organizations and users.
With the proficiency of services offered by Truusec Company in Cyber Security, 2100 active users and 2500 client satisfaction statistics have been recorded.
Individuals have easy access to further information about the tool and services on the following website: https://truusec.io
Media Contact
Company Name: Truusec
Contact Person: Bola Olatunji
Email: Send Email
Country: United States
Website: https://truusec.io