Miami, FL – August 23, 2021 – Yannick and Eddy Jackson, executive producers of the thought-provoking show called "The Situation Lounge", decided to take the very candid advice they give and apply it to themselves.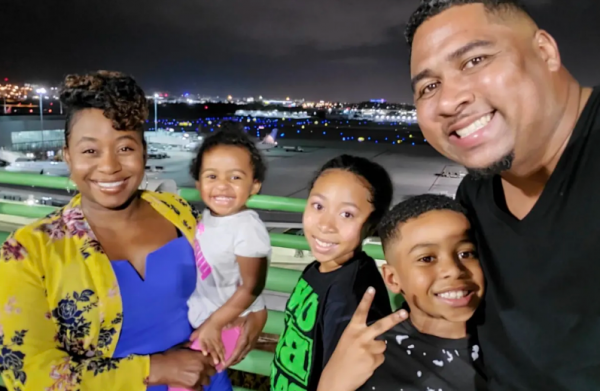 The dynamic duo, renowned for their holistic approach to professional training and career development, made the wise decision to cash out their Zoom share in order to pay for their Zoom subscription fees. While others would have hesitated at the thought, the seasoned trader, Yannick Jackson, made the calculated decision to cash in the Zoom share that exponentially increased in value due to the pandemic.
"I was blown away by how quick the stock increased in such a short period of time. At the time, Zoom's stock was 10 times higher than several major airlines," said the savvy businesswoman Yannick Jackson.
The Jacksons were committed to the continued success of their candid web show "The Situation Lounge", which is broadcasted via Zoom to their audience globally. Realizing the uptick in Zoom usage and the growing costs of producing their show, Yannick decided to offset their costs by cashing in the Zoom stock. This proved to be a sound business decision.
The business and life partners are staunch believers in going after your dreams without making unhealthy sacrifices. The couple hopes to encourage others to avoid sinking their family in debt to start or support a business. Instead, they recommend getting creative and strategic to raise capital.
"Going after your dreams is risky. It's vital to make calculated risks without sacrificing the wellbeing of your family. That's why we thought it was best to cash out our Zoom stock to pay our subscription fees for several months instead of using our personal funds. We hope our story inspires couples to invest wisely and utilize all available resources without sacrificing the wellbeing of their family," states the elated couple.
The couple currently host a weekly talk sessions to help professionals and recent graduates to maintain a healthy work-life balance. For more information about their endeavors, contact the couple at admin@trainingforgreatness.com.
Media Contact
Company Name: TFG365 MEDIA GROUP
Contact Person: Media Relations
Email: Send Email
Country: United States
Website: TFG365TV.COM