British psychologist Lee Chambers to join the Environmental Wellbeing 101 event
The Wellbeing Agency are hosting an exclusive event during September focusing on the intersection of wellbeing and the environment, which has come into a much closer focus during the past 18 months. With eco-anxiety on the rise, and brands across the globe considering their impact, there is no better time to be looking at how our planetary health directly affects our personal health and wellbeing.
Based in London, the Wellbeing Agency are a bespoke wellness solution provider for organisations and communities, with an ethos that looks at wellbeing as a wider holistic concept. They create spaces for the varied expressions of wellbeing to be cultivated. They are now renewing their focus on how environmental and ecological wellbeing plays a vital part in our overall wellbeing.
The Environmental Wellbeing 101 event features a number of esteemed speakers who will be providing insight into environmental wellbeing from several different facets. The speakers on the panel include:
– Lee Chambers MSc MBPsS: British Psychologist and Wellbeing Consultant. Founder of Essentialise Workplace Wellbeing and Director of Wellbeing Lancashire. Chambers is a multi-award winning environmental psychologist who works with a range of well-known organisations and athletes.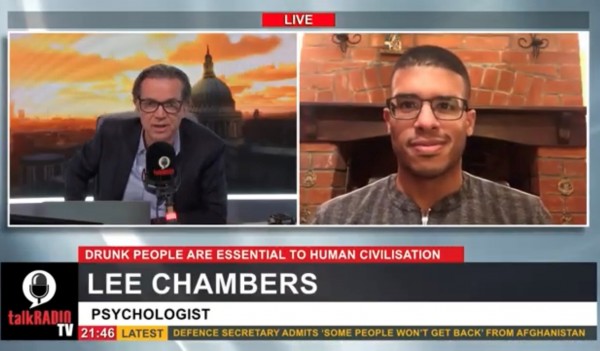 – Daniela Machado: Philosopher and qualified secondary school teacher of philosophy, religion, and psychology. Founder of UK Terrariums Lusan.
– Emma Wooldridge: Environmental wellbeing and mental health practitioner. Bringing 10+ years of experience in Social Work, Mental Health, and ongoing study of energetic awareness, Emma's gentle and trauma-informed approach creates spaces for reflection, storytelling and practical action.
– Charlotte Horler: Founder of Nula Carbon (a climate action app for businesses) & Forest protection enthusiast. She has spent her career working in the development sector both in the U.K and internationally.
The event will be discussing how going greener can boost your wellbeing and vice versa. The expert panellists will offer tangible ways to bring environmental wellbeing into your life and into your workplace. Areas that will be covered include reducing environmental impact, introducing environmental wellbeing in both life and work, and how nature can benefit our wellbeing through many different mechanisms.
Lee Chambers, British psychologist, said: "I am excited to be part of what is such an important discussion in these challenging times. From a wellbeing perspective, our inner environment, external environment and the environment as a whole play a significant part in determining how we feel, interact and behave. More importantly, without a healthy planet, no human is healthy. The increase in personal wellbeing and wellness that is based on consumption is a fruitless exercise, as by failing to see the wider picture, we miss the simple fact that we are never well in isolation, and the foundation of wellbeing is interconnection."
The Wellbeing Agencies special event will occur on Thursday September 9th, 2021 12:00-01:00 PM GMT.
Media Contact
Company Name: Press Release UK
Contact Person: Media Relations
Email: Send Email
Phone: 01772 846144
City: Preston
State: Lancashire
Country: United Kingdom
Website: https://www.businessupnorth.co.uk/lee-chambers-and-essentialise-workplace-wellbeing-celebrate-national-busines-award-double/