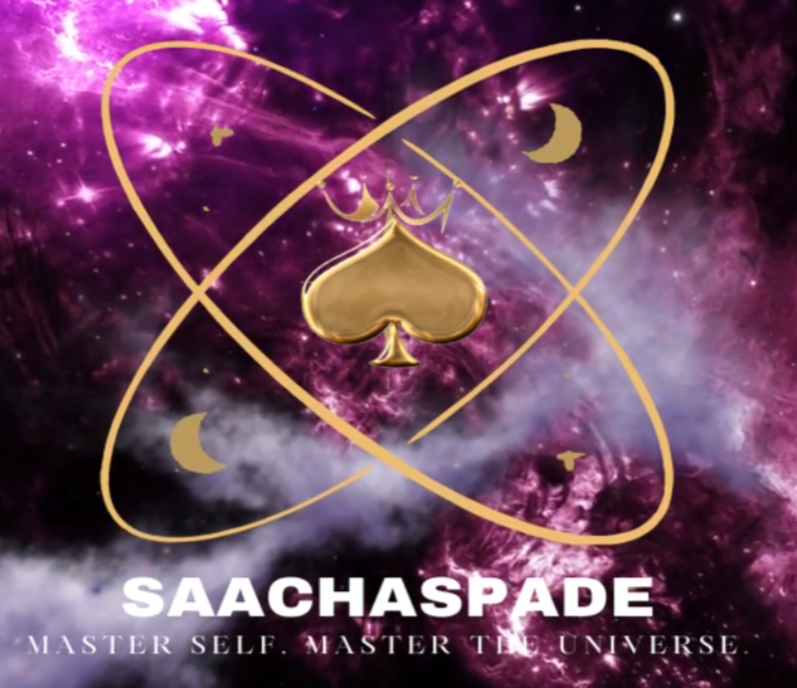 Dr. Spade helps people all over the world to focus on mastering themselves so they can master their reality and their Universe.
LOS ANGELES – Dr. Saacha Spade, the "Expert in New Thought" is blazing the trail by providing mentorship and resources to those who are focused on self mastery.
For more information on learning how to master yourself and shift your reality, please visit: https://www.saachaspade.com/
Through private clients and mentorship groups, Dr. Spade walks those who are connected to her through the process of identifying areas where they are running 'the victim app', helps them to overcome those negative cycles of thinking, find healing, and begin building a legacy to create and protect generational wealth to sustain themselves, their children, and their future generations..
"I've never resonated with the system and the way everything is set up here. It all feels very unnatural," said Dr. Spade. "I realized early on that this reality was an illusion. As I grew in consciousness, I began to understand that life was about the journey of the soul, and that the people around me were a reflection of some aspect of me. Once I learned that, I began to work on changing within so that my external reality could reflect back those changes. That was the secret. This is an inside out job. But being from a religious background, I could see how the majority of people were looking for someone outside of them to fix their life. God was somewhere up, up and away in the sky and we were just powerless beings, waiting to be judged for all of our wrong doing and consumed with guilt about walking through our own evolutionary path. More and more, I realized that it was my purpose to teach others that God is within them. But first they had to be willing to get out of denial about who they are and be willing to tap into themselves in order to find the power they were truly seeking."
Each private client of Dr. Spade receives personalized guidance and mentorship on the steps they need to take to find real freedom and begin building the life and legacy they desire. She also has a mentorship group, The Sirius Tribe for those who are not able to become her private client, but who do desire to capitalize on her knowledge and wisdom.
"No two consultations are the same," said Dr. Spade. "I speak from the heart and from discernment about each person's journey and perspective. No matter what, I want to be able to help everyone who comes across my path find freedom, because freedom truly is a mindset."
At the heart of her work is the desire for people all over the world to remember that they are not Human, but Divine Beings who are here for a specific purpose. This philosophy helps to unlock the universe within each person and gives a tangible solution to begin harnessing that power.
"Once you choose self mastery, it will reflect in everything you do. You no longer interpret your reality as a victim with perceived limitations and disadvantages. You realize that every aspect of your life is there to remind you of who you truly are, and is there to help you graduate to the next level," she said.
About Dr. Saacha Spade
Dr. Saacha Spade, The Expert in New Thought, actively serves the growing population of conscious individuals who choose the path of self mastery. She holds a PhD in Metaphysical Science from the University of Metaphysics. Click here to learn how to master yourself and shift your reality: www.saachaspade.com
Media Contact
Company Name: SaachaSpade
Contact Person: Dr. Saacha Spade
Email: Send Email
Phone: (213) 722-2242
Country: United States
Website: https://www.saachaspade.com/