Charles Pazos, director of cult films Suniland Inn, 1134 and Brothers, opened Pazos Studio in NYC this summer with the launch of the new experimental film web series 'Eddie' with newcomer and local acting sensation Lesley Solarte at the helm.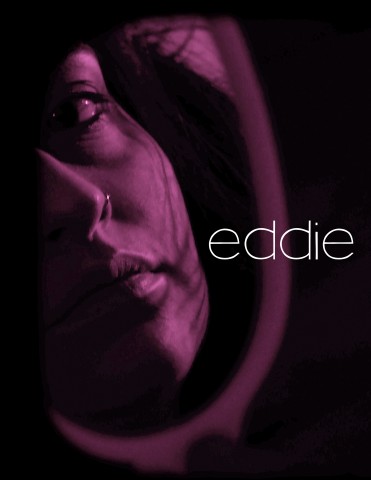 Pazos has mentioned his intentions with the studio. "We're going to be doing motion pictures as well as some graphic art content which may include sequential art. I want be able to produce work that will be noticed in the fine art world as well as in the movie business." After making several experimental motion pictures in New York City the last several years, Eddie becomes Pazos' return to scripted work. "'Eddie' is a narrative series that of course follows the protagonist of 'Eddie' who is this beautiful young woman who is trying to make sense of her life. Her perspective will shift between different realms of reality and dimension and as an audience we get to see various compositions of dimension in these various realms."
Pazos continued by raving about life: "I'm really having a great time here in NYC, glad to see artists back in town and bringing good energy back to post-pandemic NYC. Although we are not out of trouble yet with COVID-19, things are looking up. It's a fantastic time to be a human rotating around Sun on a giant rock with a raindrop of atmosphere on it: this "Earth". Also crazy lucky to be the only one of few, of the billions of sperm produced by my father, to penetrate an egg and be here today and I'm thankful for that."
As for future projects, Pazos Studio will be releasing a remix of past films, and mentioned initial plans for poetry and art zines, a lo-fi bitmap video game for Playdate, and a feature picture screenplay in pre-production. The Eddie web series pilot has launched at bit.ly/eddieseries
About the artist:
Charles Pazos is an American motion picture and stage director. Born in Odessa, Texas, he spent some time in Malaga, Spain before settling in Miami, Florida. There he began a career in the graphic arts working for various clients like MTV, Telemundo, NBC Universal and WAMI-TV as an Art Director and Producer. In 2010, Charles joined the Miami World Cinema Center in Wynwood, Florida and began training as a director, working with actors on non-commercial exercises and exploring various processes for motion pictures. Pazos has written, directed and produced several independent shorts and feature pictures. One of them, Suniland Inn, has a cult following and was reviewed and given 7/10 stars on the cult website Film Threat. In 2017, he wrote, produced and directed his first stage production which ran for one month in Miami. He is now living in New York City.
Media Contact
Company Name: Pazos Studio
Contact Person: Charles Pazos
Email: Send Email
Phone: 646-244-3758
Country: United States
Website: http://bit.ly/pazosSTUDIO