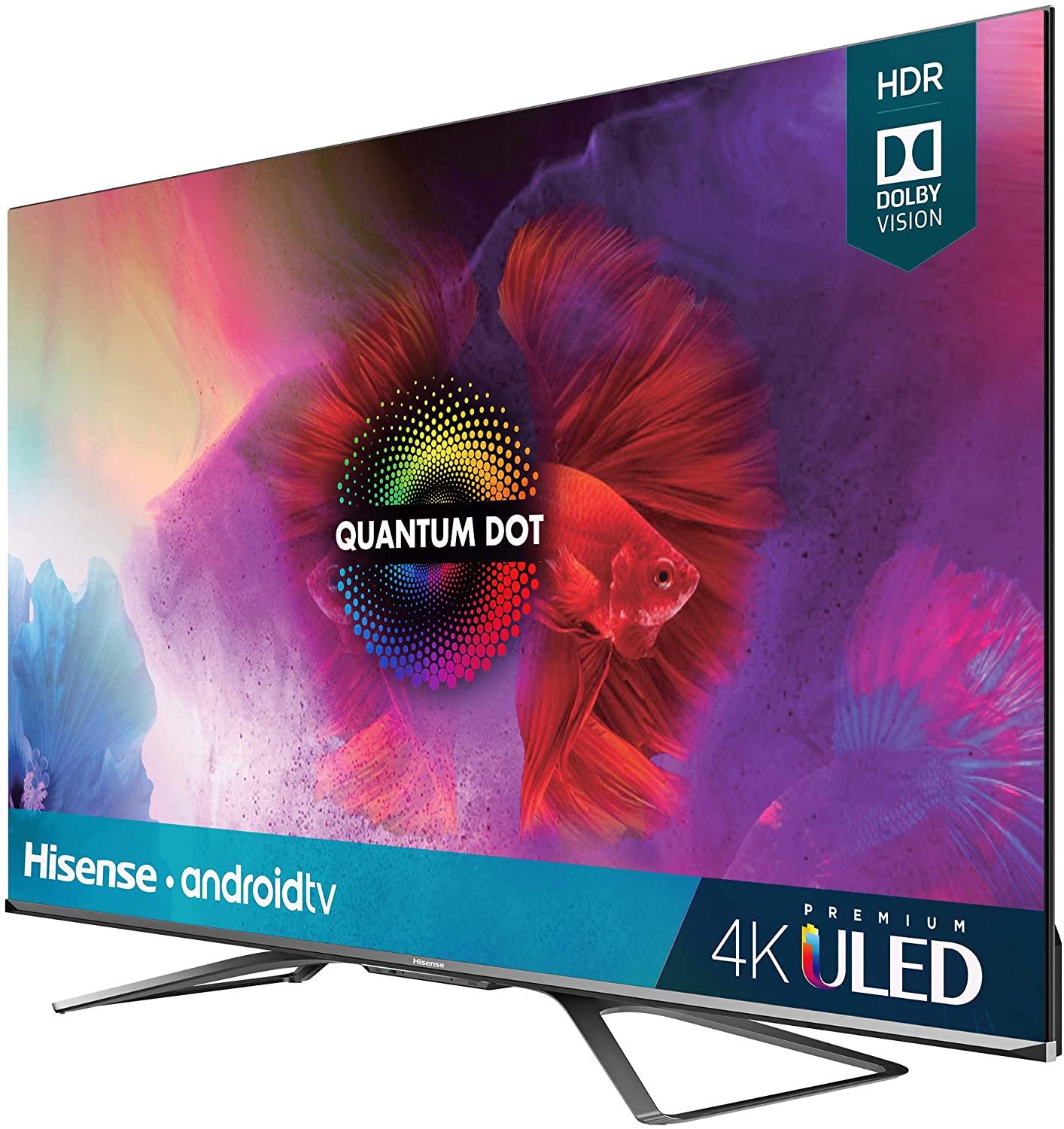 When it comes to smart technology in televisions, there are more choices out there than most of us can imagine.
That said, not all of them are created equal. In fact, some of them are manufactured and designed in a superior way to the competition, providing long-lasting quality and performance for years to come.
You don't just want to get a nice smart television, you want the best you can afford and, for that, we've got you covered.
Meet the Hisense H9G, the affordable option for high-definition television viewing that offers cutting-edge performance, features, and all of that in a package that is lightweight and has a minimal footprint in your living room.
We'll outline what we love about the Hisense H9G, what you'll like, and why you should pick one up if you're in the market for a new smart tv.
Measuring 38.3 inches high with a width of 63 inches and depth of 7 inches, the unit is sleek and lightweight at 55.3 pounds with a product stand included.
We have a total of 4 HDMI ports, 2 USB ports, and 2 USB 2.0 ports.
The television is ready for a direct Ethernet connection and has Bluetooth enabled as well as input for an RF antenna. There is one optical audio output and one composite video input cable. There are built-in speakers coming in at 20 watts with expandable sound via Dolby Atmos surround sound.
The Hisense H9G has a 4K LED display at 2160p at a screen size of 65 inches and high-dynamic-range capabilities including Dolby Vision, HDR 10, Hybrid Log-Gamma (HLG), HDR 10+.
At a 120Hz refresh rate and smoothing via motion enhancement technology, the picture seems to glide across the screen with a vibrancy and immediacy that places you right in the action.
There is little blurring or after fade as objects move on the screen and the crisp clarity with which lines are defined gives you an unobstructed, clear view of the action. Assisting this process is 4K upscaling, noise reduction, quantum dots, a wide color gamut, and more to keep your presentation sharp and on point.
As far as smart tv operating systems go, the Hisense H9G utilizes the latest Android TV OS from Google. As part of the Hisense H9G's overall package, several prebaked app options come already installed on the device including access to popular services like Netflix, Hulu, and YouTube as well as many others.
The television is compatible with Google Assistant and Amazon Alexa voice controls for those users that prefer to eschew the remote. There is also access via the Google TV app.
When it comes to having everything, a consumer could want in a television, there are few out there that beat the value proposition that the Hisense H9G offers. You get crystal clear television, access to smart features, apps, and more as well as a whole bevy of options via the Google TV store. Consumers looking for the best but that don't want to break the bank need to put the Hisense H9G at the top of their shopping list.
Media Contact
Company Name: Small Town Shop
Contact Person: Media Relations
Email: Send Email
Phone: 901 545 5338
Country: United States
Website: https://www.smalltownshop.com/