August 24, 2021 – Hummingbird is pleased to announce its newest product, The Bird CRM. Built for water treatment professionals, The Bird CRM is a fully customized client relationship manager whose tools allow small to medium-sized businesses to operate from one place. This is the first-ever CRM that offers managing follow-ups, two-way texting, pipeline scheduling, and more.
Hummingbird is known in the tech world for being the top company for LinkedIn automation. With over 1,000 clients and a $70 million evaluation, it seemed that the company had grabbed most of the market share in Linkedin automation. This is when CEO Bruno Nicoletti, decided to pivot.
"Every time we met with our clients, they were impressed with the prospecting opportunities Hummingbird acquired for them. However, they kept asking us if we could do more! Conversations about google and Facebook advertising, email and text campaigns, a place to monitor their pipeline, were happening during every review. That's when I had the idea to grow our development team and build what our clients were asking for," Bruno said.
At a glance, The Bird CRM features drag-and-drop forms, funnel builders, custom campaigns powered with texting, emails, voicemails and Facebook messages for lead conversion, and managing and tracking conversations across devices and platforms. Users will love the facility of two-way texting and will be able to send review requests over SMS and email. They can even monitor and reply to new reviews from the dashboard.
Signs of success are already showing as the company has raised a lot of eyebrows in the construction industry. After the launch of the product in July 2021, positive signs reveal the success of the software and its long-term prospects.
The platform is already proving its value to clients as they can now avoid the cookie-cutter approach they are often compelled to adopt when they buy large CRM software. However, The Bird will meet with each business owner and create a system tailored to their processes and needs. The developers of the software will meet with and train everyone in the company on how to use their new custom tool.
"Through dynamic display ads and paid search campaigns, we can target your desired audience with laser-focused advertisements that will leave you with a torrent of leads and the potential for global domination of your industry," says Matt Carpenter.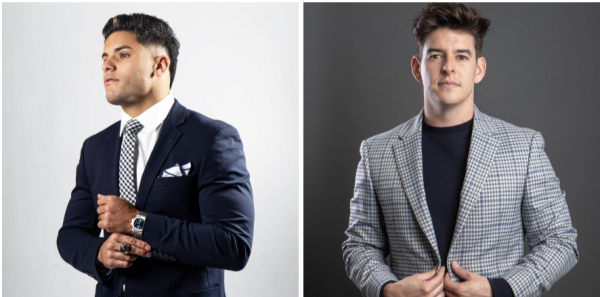 For more information, please visit www.thebirdcrm.com.
Media Contact
Company Name: The Bird CRM
Contact Person: Bruno Nicoletti
Email: Send Email
Country: United States
Website: http://www.thebirdcrm.com