Nursal is one of the leading personal care retailers that deliver goods all around the world. Its purpose is to help our customers feel and look better than they ever thought possible.
The NURSAL Cordless Water Dental Flosser is among the first of its kind. It does not require power. It is rechargeable, compact, easy to pack, and doesn't take up counter space.
The NURSAL Cordless Water Dental Flosser is designed to wash away and remove leftover food plaque debris that regular flossing and brushing can leave behind. Plus, when used correctly, it can improve gum health and massage the gums while also protecting dental work such as bridges, braces, and crowns.
NURSAL Cordless Water Dental Flosser provides more than 13 modes, 1400-1800 times/min high-pressure water pulse, 10-110PSI strong water pressure. This oral irrigator massages the gums effectively to help blood circulation and rinse the plaque away.
The unique features of the NURSAL Cordless Water Dental Flosser are what separates it from other oral irrigators. It has a waterproof design that fits bathroom, shower, and travel use. It takes 2 hours to fully charge this oral irrigator for the next 30 days' use. It also has a 360° rotatable nozzle design that allows users to quickly clean the inside surface that is not easy to reach while preventing dental plaque and debris.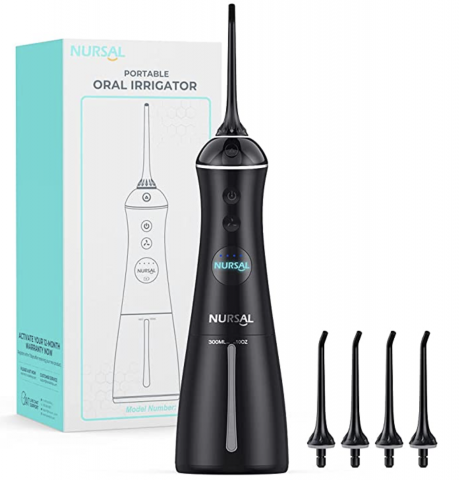 "There's nothing like that just-left-the-dentist feeling after you get your teeth cleaned. With a NURSAL Cordless Water Dental Flosser, you could feel like that every day," said the CEO of NURSAL. "Our oral irrigator is recommended for everyone, those with braces and those without. Its intelligent design prevents leakage and can be used even in the shower," he added.
Another of NURSAL's popular products is the CK-T1502 Touchless Digital Thermometer. It is a non-contact thermometer that delivers an accurate reading in just 1 second. Clinically tested high accuracy and sensitivity with an accuracy of +/-0.2℃/0.4℉.
Representing the continued brand excellence of NURSAL, CK-T1502 Touchless Digital Thermometer also boasts speed and accuracy as its topmost USPs and is suitable for adults and children.
With this contactless infrared thermometer, users can take temperature measurements from a safe distance. NURSAL's digital thermometer also has a large 3-color backlight LCD screen with a fever alarm function to indicate how severe a temperature is.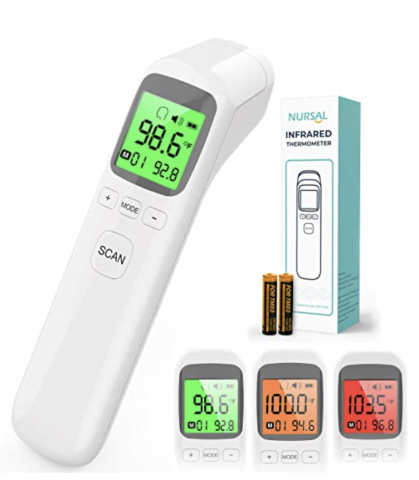 For anyone looking for personal care and health products store that make it easy for consumers to buy better, faster, and cheaper, NURSAL is the best choice.
Media Contact
Company Name: NURSAL
Email: Send Email
Phone: 1-855-666-8877
Country: United States
Website: https://nursalshop.com