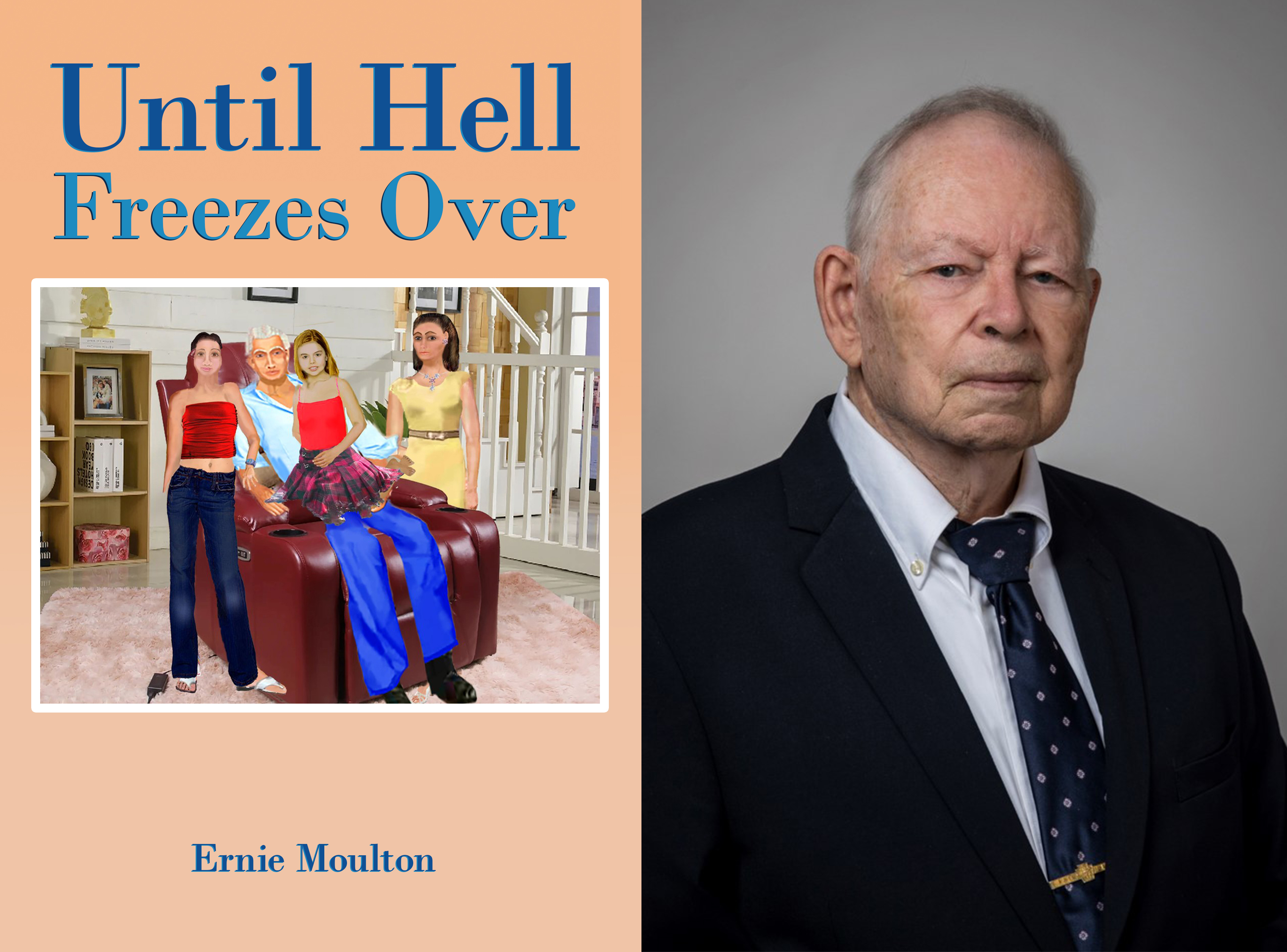 "Until Hell Freezes Over" is the latest mystery from the author Ernie Moulton. Action-packed and gripping, this book is the story of a girl who disappears at the age of eleven and is found 25 years later by her brother, who promised that he would not stop looking for her until hell freezes over.
In "Until Hell Freezes Over," an eleven-year-old girl called Sheila Mictackic is abducted from her school. After searching for 25 years, her brother George finally finds her as a prisoner of the gang he was pursuing. With great love and care, she finally recovers from the trauma but refuses to tell her brother about her whereabouts or the horror that she endured. Her brother doesn't give up and forms a plan to catch the one who kidnapped his sister 25 years back.
Ernie's latest is brilliantly written and keeps the reader hooked on to the book till the last page. Through his riveting narrative, he delves into the minds of his characters and explores the various facets of human emotions. The author masterfully explores the emotional connection between the siblings and uses it to take the story forward. In his latest, Ernie dives into the bad world of the internet and exposes the various ways the internet can be harmful, especially for young girls.
Ernie Moultan published his first book in 2002 and has written several books over the years, like 'The Biotech Caper,' 'The Long Voyage to Peace,' 'Desert Ruins,' etc. Over the years, Ernie has established quite a fan base. His loyal fans are always waiting eagerly for his next release and will be pleased to get their hands on "Until Hell Freezes Over."
For more information, please visit: www.erniemoulton.com
Media Contact
Company Name: Global Summit House
Contact Person: Anna Reid
Email: Send Email
Country: United States
Website: http://www.erniemoulton.com