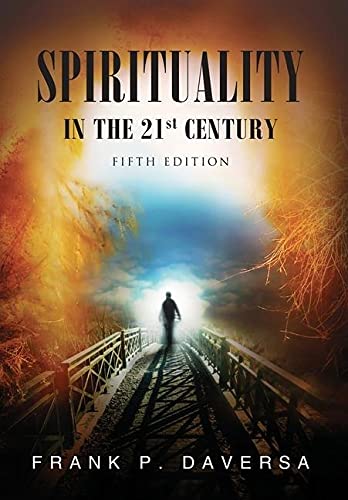 Author Frank P. Daversa pens his latest book titled 'Spirituality in the 21st Century'. This book has done an excellent job of recognizing the fact that human beings have a greater purpose in life set for them by God. This motivates readers who may feel inferior or hopeless because of life's many problems. The book made it to the shelves on 18th May 2021.
"Learn about default spiritual paths and what they mean to you. This book offers a vision of faith, hope, compassion, understanding, and clarity. It is a transformative work that enhances the reader's ability to shape his/her own destiny. It is packed with insight and inspiration. After reading this book, readers should have a sound understanding of spirituality in the 21st century", says a spokesperson for the book 'Spirituality in the 21st Century.'
The author has a notable style of writing that portrays his understanding of the topic and his willingness to share this information with others. According to the author, the spiritual journey comprises day-to-day growth and an increase in knowledge. Frank tackles the topic of spirituality from the fundamentals as he shapes up the book's message. Through this approach, he discloses the subject slowly, making the book a lighter read.

"This book could not have come out at a better time. Lately, I have been struggling to find perspective, and this book has given me a clear view of where I need to be and where I currently am. The author cuts out the complications and says it like it is – perfect for anyone to be able to see the wood for the trees", says a grateful reader.
Frank P. Daversa is a published author who writes books and conducts interviews for the spiritual community to help them understand new and revolutionary ways to live and thrive in today's world. Raised in South Hempstead, NY, he refined his writing skills during his college years. After receiving his B.S. degree, Frank moved to Houston, TX, where he worked for fourteen years in the corporate world before becoming a writer in 2007.

For more information, please visit: https://www.amazon.com/-/es/Frank-P-Daversa/dp/1638210543/ref=tmm_hrd_swatch_0?ie=UTF8&language=en_US&qid=&sr=
Media Contact
Company Name: Global Summit House
Contact Person: Anna Reid
Email: Send Email
Country: United States
Website: https://www.amazon.com/-/es/Frank-P-Daversa/dp/1638210543/