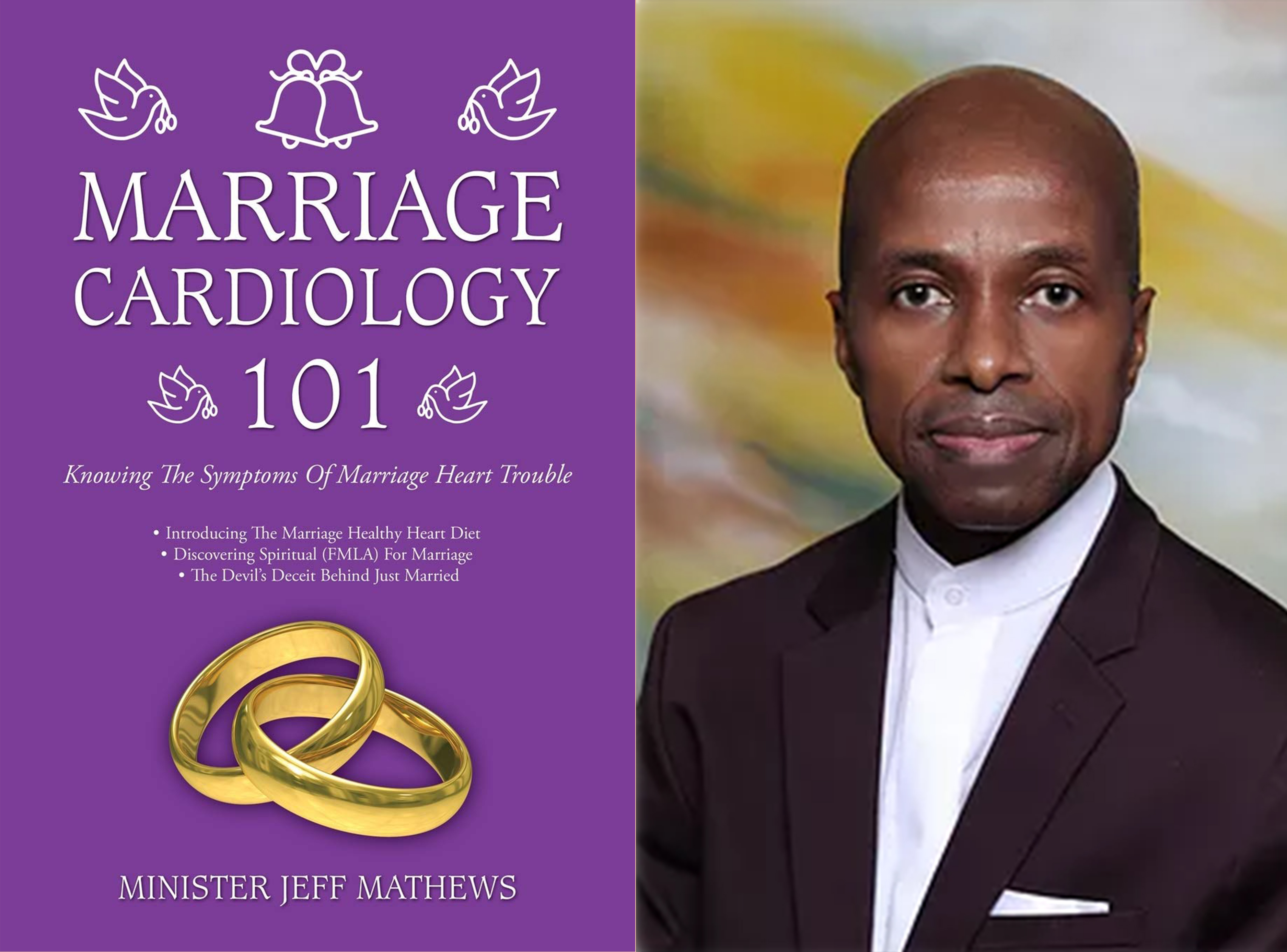 Author and Iraq Veteran Minister Jeff Mathews latest book Marriage Cardiology 101: Knowing the Symptoms of Marriage Heart Trouble has captured the attention of America. Through this book, the author wants to inspire and make people aware of the various heart troubles pertaining to marriage.
Minister Jeff Mathews experienced first-hand the heart troubles that exist in a marriage. His wife suffered a major heart attack, and that changed his life forever. The only thing that helped him turn his marriage around and make it better was his indomitable faith in God.
"Through faith, much prayer and a mighty God our marriage went from darkness to light," says the author.
This life-altering experience made Jeff realize that many marriages across the world are suffering from spiritual 'chest pains' and are in a dark place. In this book, he talks about the ways one can heal the heart troubles that lead to an unhappy marriage.
When asked about his path-breaking work, the author said, "The Lord revealed that, if many don't see the doctor (Jesus Christ), a marriage heart attack is at the door. This heart attack can lead to death of the marriage. Many marriages are in a dark place due to blockages in the arteries of their marriage".
Author and Minister Jeffery Mathews is a Bronze Star Iraq war veteran who wants to spread awareness about the troubles that plague today's marriages and how to deal with those problems with faith and spiritual healing. His book acts as a guide and gives directions that can make a marriage happy and successful.
Marriage Cardiology 101: Knowing the Symptoms of Marriage Heart Trouble is currently available on Amazon.
You can also visit the author's website for more information: https://www.bookofmathewsinme.com/
Media Contact
Company Name: Global Summit House
Contact Person: Anna Reid
Email: Send Email
Country: United States
Website: https://www.bookofmathewsinme.com/