Workplace wellbeing company launched in 2019 by psychologist Lee Chambers finalists in the Startup of the Year category
Essentialise Workplace Wellbeing, founded by Preston psychologist and entrepreneur Lee Chambers in 2019, has been shortlisted at the BIBAs. They are finalists in the Startup of the Year category alongside fellow Preston companies Let's Abode, The Waterside Dental Clinic and a number of other high performing Lancashire businesses.
The Be Inspired Business Awards, the BIBAs, is Lancashire's largest and longest-running business awards programme. The BIBAs is run by the North and Western Lancashire Chamber of Commerce, Lancashire's largest business membership organisation. Since 2008, thousands of entrepreneurs have entered the BIBAs, and they've welcomed over 10,000 guests to their renowned annual ceremony.
The BIBAs event not only welcomes the biggest names of the county's business community, but they're also renowned for welcoming the biggest names in world entertainment. Previous guest speakers include Eamonn Holmes, Stephanie Beacham, Justin Urquhart Stewart and Simon Callow while entertainment has been provided by Jason Donovan, Russell Watson, Peter Andre, Tony Hadley, Heather Small, Paul Young, Westlife/Boyzone and Lulu.
Babs Murphy, Chief Executive of the awards' organisers, the North & Western Lancashire Chamber of Commerce, said the winner of each of its 19 categories would win a £2,000 cash prize.
She said: "The BIBAs has become a hallmark of quality of Lancashire businesses, a sign of a business which excels and given everything we have been through in the past 18 months, this year is no exception.
"We have never taken a profit from our awards, and in previous years, we have put the money back in to the business community through grants given to young entrepreneurs.
"But this year, we felt the money would be best spent directly supporting businesses who have been through so much, which is why we will be giving out cash prizes to each of our winners."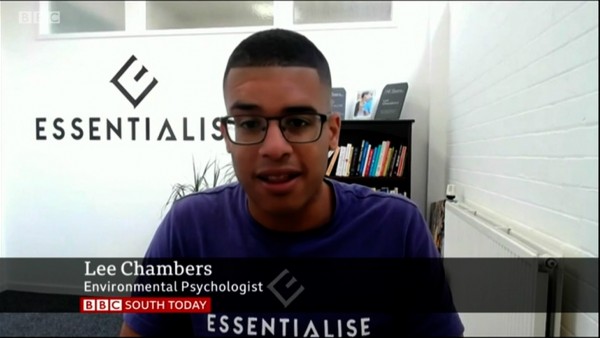 Lee Chambers, psychologist and coach, said: "We are so excited about getting through to the final round in the BIBAs startup category. There is a reason it's the one they all want to win, and we know we are in esteemed company and have stiff competition. The process has been beneficial in helping us see how far we have come and given us things to think about for the future. After a challenging year, it will be great to be amongst friends and the business community at the Tower Ballroom, and win or lose on the night, the whole experience has been thoroughly enjoyable and positive."
The winners will be unveiled at a ceremony hosted in the world-famous Tower Ballroom next month alongside The BIBAs' lifetime achievement award, Lancastrian of the Year.
Media Contact
Company Name: Press Release UK
Contact Person: Media Relations
Email: Send Email
Phone: 01772 846144
City: Preston
State: Lancashire
Country: United Kingdom
Website: https://nationaldiversityawards.co.uk/nominate/35782/