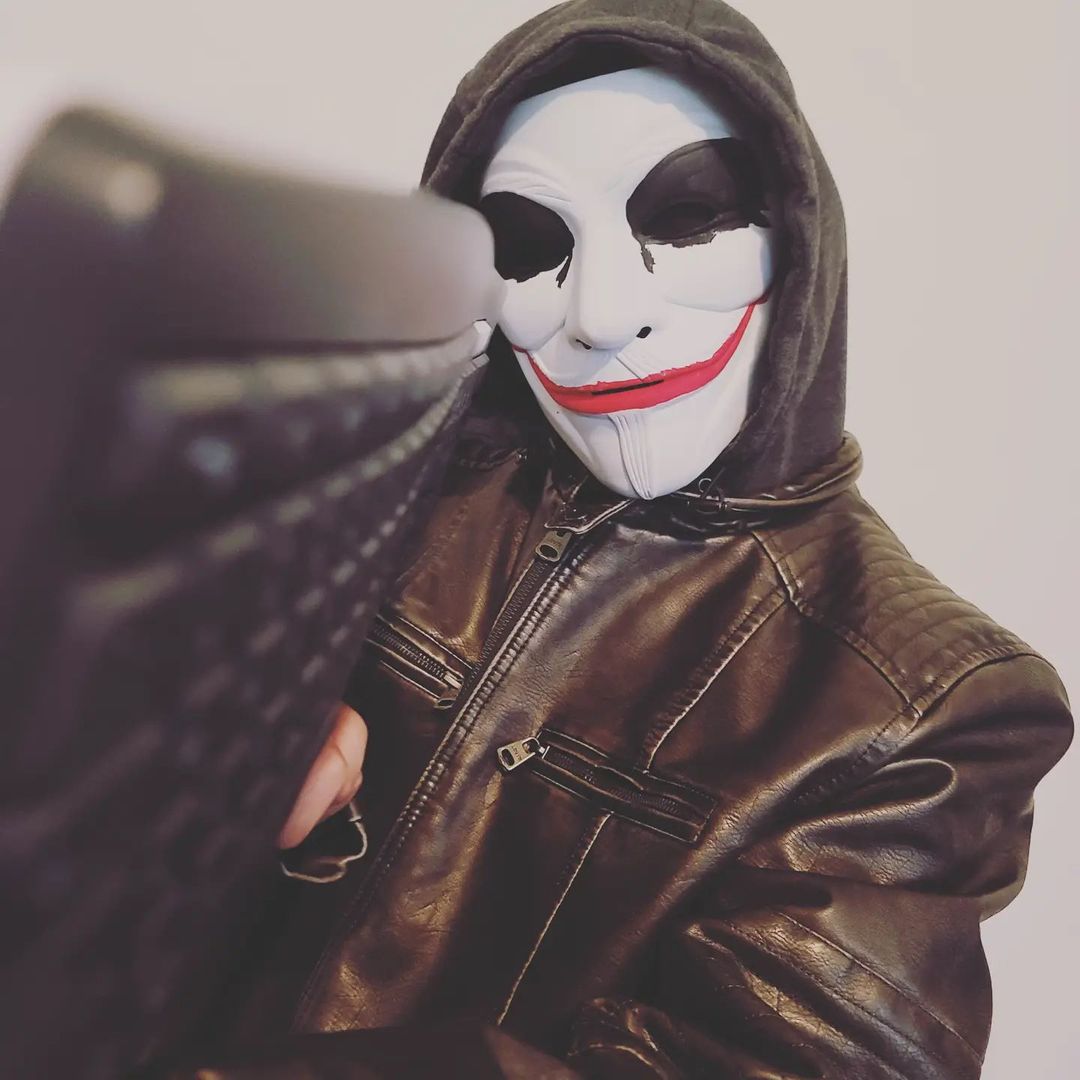 In attempts to end cyberbullying across various social media platforms, a group of white hat ethical hackers started 'The Great LonDini', an open group that welcomes anyone who believes in termination of bullying, racism, and scamming on social media. 'The Masked Vigilante of TikTok is the mascot of the group.
The group is now grabbing the attention of the news channels and print media worldwide after its recent interview with BBC published on August 15th as 'The Masked Vigilante'. In the said BBC interview, a man named Leo spoke for the group from behind the mask describing the objectives and the process of hunting down trolls hiding behind anonymous account names. The Great LonDini is a group of volunteers originating from military and cyber-security backgrounds. Leo himself is an ex-marine.
The Great LonDini strives to end online bullying of any kind, be it scamming, racism, anti-LGBTQ, or stolen valor. The group has its presence over every social media platform but its special focus is on ending trolls on TikTok. The group is gaining traction and has 2.5+ million followers on TikTok alone, and growing steadily on other platforms. The Great LonDini is a sensation already with hundreds of people joining the anti-bullying squad and thousands of fans and supporters online.
The Masked Vigilante appears in a black hoodie, uses an electronically distorted voice, a pale white face, dark eyes, and a joker-like smile, scary enough to horrify trolls and bullies. The Masked Vigilante hunts down bullies on social media and reports them to their parents and schools if the bully is a kid, and if the bully is an adult, or harasser it reports them to the employers or local police station.
"If a stranger said this comment to your daughter, mother, sister, wife, what would you do? We say stupid game, stupid prize." Said Leo to BBC, stating this is the group's catchphrase.
The Great LonDini initially started when Leo's friend lost his autistic 14-year old child to depression resulting from online trolling. And since then, he made making social media a clean place his primary objective in life. Together with his friends, he started small, and now has an army of thousands supporting him in fighting trolls online. With more than 2.5+ million followers on TikTok they continue on their quest to raise awareness and serve justice to those who can't. The Masked Vigilante hunts down bullies; scammers, racists on social media and reports them to their parents, schools, employers or local police.
Leo said this all in his interview with BBC.
"Often confused as a singular person, The Great Londini is a movement composed of many members who are either CEH (certified ethical hackers), security experts, or have a passion for ending cyberbullying. Supporters of the movement can learn tips and tricks on how The Great Londini does their work through watching The Great Londini live on TikTok, Instagram, and YouTube, or by joining their discord server. Everyone in the movement has one end goal and that is to seek out and put an end to those that wish to harm the innocent on social media", says Leo, the Masked Vigilante.
Keep up with The Great Londini on YouTube:
To learn more, use the media contact outlets below.
Media Contact
Company Name: The Great LonDini
Contact Person: Stephanie Boucher
Email: Send Email
Country: United States
Website: https://thegreatlondini.com/