See how this shoe brand ensures their customers are free from hazards and sore feet
Stepblast, an online business that helps customers safeguard their feet have been committed to helping workers with shoes that provide support, balance, and mobility to reduce the chances of slips, trips, or falls.
Sprains, strains, rips, discomfort, and pain cause the majority of work injuries and illnesses. According to the Workplace Injuries and Illnesses 2019 report, this type of injury accounts for over half of all reported injuries. According to the same survey, a large proportion of these injuries occur among laborers, movers, truck drivers, and nursing aides.
Stepblast also went on to explain that common work shoes often have thick, heavy soles and inflexible uppers. Because they are the most commonly worn, it is customary to hear that "the harder the boots, the better they will protect one's feet."
Workers must then put up with the uncomfortable boots for their own safety.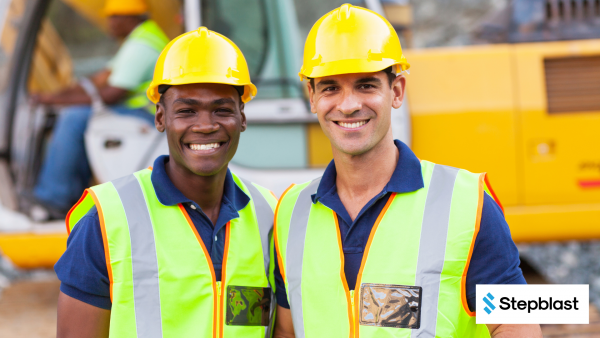 Stepblast clarified that this was not the case with their shoes, as they prided on their shoes being designed to provide both exceptional comfort and superior protection.
They explained this in a blog on their website saying, "Imagine wearing a steel toe that looks and feels like your favorite running shoes. Well, that's just what the entire line of The Stepblast Shoes is all about. You get all the protection from steel and Kevlar but with the relaxed fit of sports shoes."
The online store further emphasized the benefits of having a safety shoe that offers comfort stating that when people wear shoes that fit them perfectly, they can walk and move all day without feeling sore. Also adding that it is beneficial to their customer's health and enhances their performance as it will have them bouncing on their feet as they go about their day.
To get more information and browse through Stepblast latest line of safety shoes, visit their website:
Instagram: https://www.instagram.com/stepblast/
Email: info@stepblast.com
Media Contact
Company Name: Stepblast
Contact Person: Media Relations
Email: Send Email
Country: Malta
Website: https://stepblast.com/