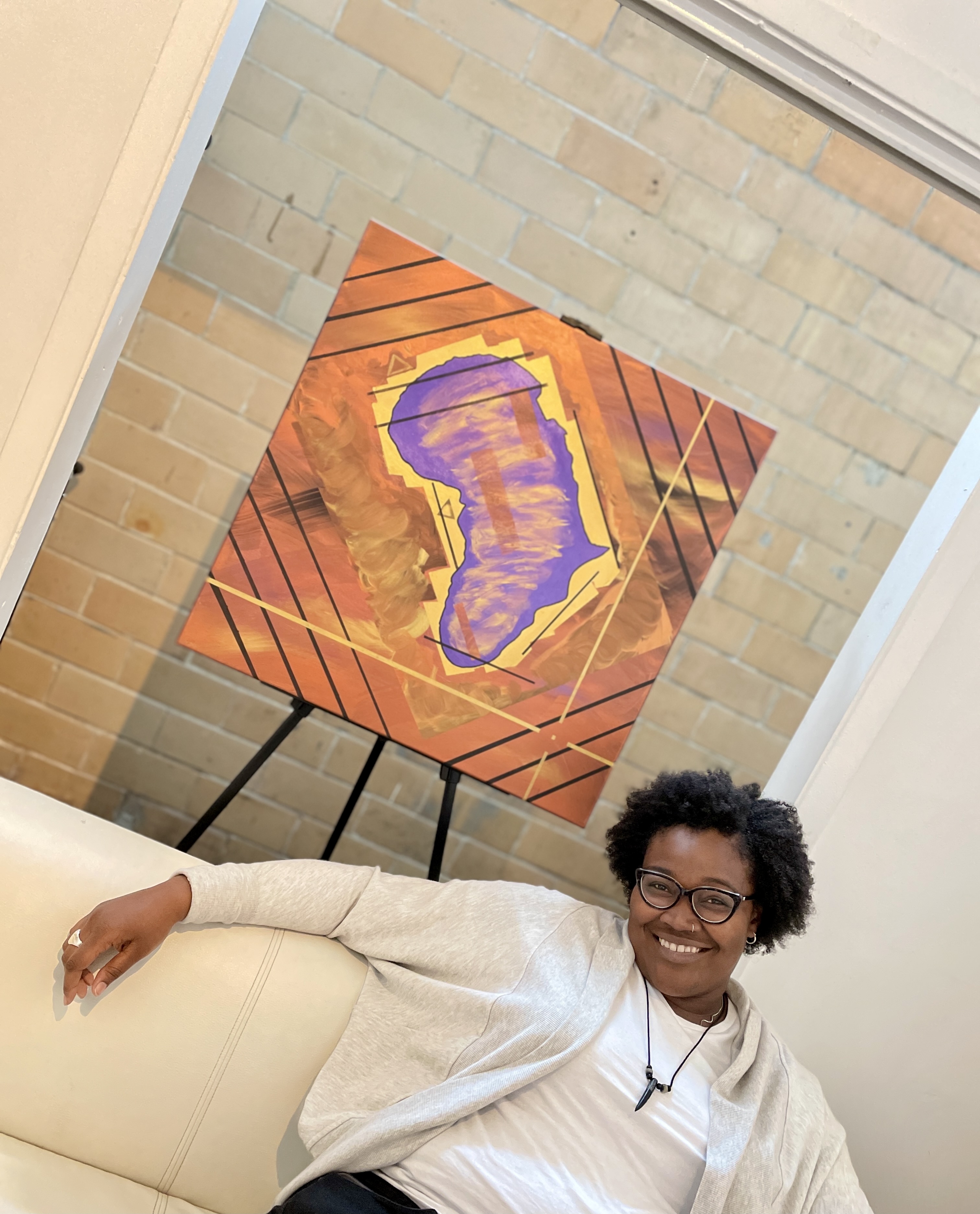 Black owned company, Roxy Wuz Here Art is an art retail company led by two women, artist Rickale West and her partner Oyas Jackson-West, that offers original art pieces and art-inspired goods, accessories, apparel, etc. Founded May 2020, Roxy Wuz Here Art has then been spreading love, joy and healing through the power of art.
"Roxy Wuz Here Art Original artwork illustrates and tells a story of life through the eyes of artist Rickale West", said a spokesperson from Roxy Wuz Here Art.
Rickale West, the artist behind Roxy Wuz Here Art paints from her heart and soul. She creates one-of-a-kind, intention-based pieces that tell stories about life. What makes her art so relatable is the personal touch that she adds to every piece. Rickale has always been creatively inclined and was into art, music, writing, painting, etc. She has utilized the power of art to overcome various obstacles in her life, including depression. Rickale is a self-taught artist who creates original, mixed-media artworks that she uses to spread love and positivity. Exhibited at several art shows across Houston Texas some of which include All Access Art Market, Prime Art Gallery, Visionary Grind's "Black Is" art show at Hardy and Nance Studios, and currently has 10 pieces installed at Art Curio in the newly opened Railway Heights Market in Houston.
"At Roxy Wuz Here Art, our mission is to foster joy and happiness with the intention of every single one of our paintings, along with providing functional art inspired goods and accessories for every art lover to enjoy", said the artist. Roxy Wuz Here Art carries a diverse range of art-inspired accessories which include masks, hats, writing journals, laptop sleeves, and phone cases. The apparel line offers aesthetically appealing hoodies, t-shirts, and tank tops for men and women. The home and living category has a unique collection of mugs, pillows, throw blankets, and travel mugs. Art lovers can also go for the original abstract art prints that will look good practically anywhere and will surely captivate.
Visit the website to explore the beautiful creations by Rickale West and choose from a wide range of art inspired goods, accessories, apparel, etc. Some products can also be found in local boutiques around the city of Houston and have recently been featured in Artsy Shark Magazine's Artful gifts and wearables section. Roxy Wuz Here Art also accepts commissions for original pieces.
For more information, please visit: www.roxywuzhereart.com
Media Contact
Company Name: Roxy Wuz Here Art
Contact Person: Rickale West
Email: Send Email
Country: United States
Website: http://www.roxywuzhereart.com