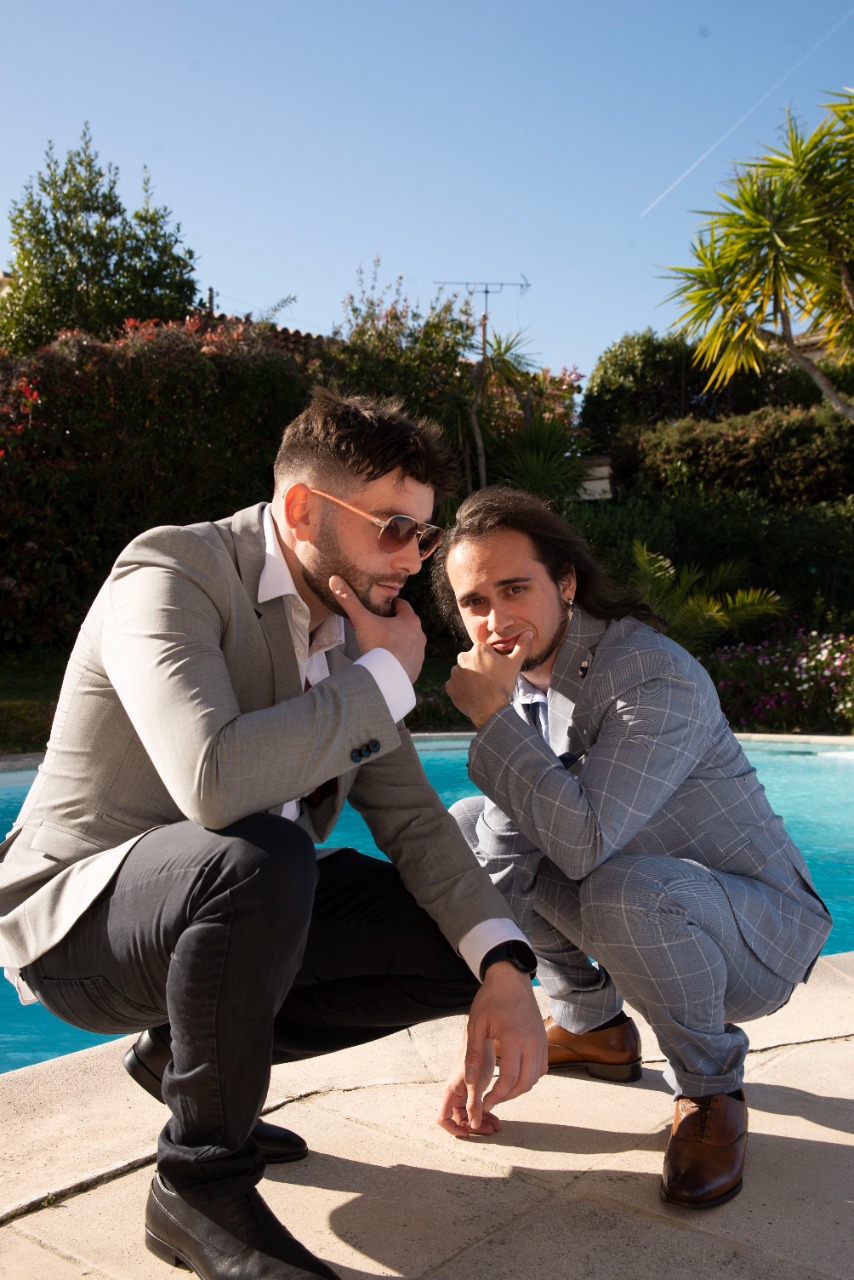 Jonathan Noiray-Lamarca was just 20 years old when he left a difficult background behind him. He finds himself "homeless" with just his determination, dreams, and will as his sole belongings after his family was split apart by domestic violence.
He realizes that he needs to study and learn. He also had positive interactions that allowed him to get more personal and professional references, and which continue to help him grow even today.
He enlisted in the army at Saphis in Valence and subsequently worked at a research technopole.
Mr. Lamarca is a computer aficionado who is already aware of everything that is possible in the world of computer technology. He, like many other young people, likes gaming, and it is without a doubt where he finds the most inspiration.
These professional talents enable him to work for major corporations that recognize him as a computer, hacking and cybersecurity, graphics, and creativity expert.
However, very quickly Jonathan finds no real satisfaction in his work and above all, he feels that all this does not suit him, that he has a different outlook on life, at best he would like to share it with others.
He already has the revolutionary idea of an ambitious project. He will leave the salary world and will stand out with his determination, the thirst for success, as a freelance in digital marketing. He then combines all his computer and technological knowledge, his talent in graphics and visuals.
Now at the dawn of his 29 years, Jonathan Noiray Lamarca has just created the HAVIO Company in March 2021. It is already reaching the box office of digital marketing communication agencies. In cybersecurity, he is already exploring what will happen tomorrow.
Creation of a revolutionary cryptocurrency with wallet: https://crypto.havio.io
Creation of a Social Network: https://multiworld.havio.io
Creation of a training Netflix with secure mobile chat application: https://havio.io
Creation of a remuneration system with international affiliation and a Gamer platform with game servers and integrated shop: https://gaming.havio.io
He does not wish to stop there. He is now working day and night for the release of his project: MLM HAVIO.
When do you ask Jonathan what would be his defining things about him? He humbly replies, "That's a good question. I think I could be called a perfectionist, especially in my accomplishments. And MLM is one of them.
"I have one hope, and one which does not seem utopian to me is that some can finally achieve what they want and for others to continue their progress. I think that the MLM that I propose, which is the fruit of many years of personal and professional experience, will bring everyone a plus, I am thinking for example of entrepreneurs for whom the tools of MLM will facilitate tasks, or a boost, with specialized coaches. I want each person who enters the HAVIO company not to be a number or a license, but a person who will be accompanied, guided, followed, if necessary, and in everything is for everything, that he can find his way around. It is an MLM that I want to unite around the same project, the same skill, a passion, a family, but above all exchange and communication."
The MLM offered by Jonathan Noiray-Lamarca, today is not just a simple compendium of state-of-the-art technology but indeed a complete concept thought out, reflected, and totally different from what we have seen these last. time.
It will meet a certain need for the user!
Its release is coming soon, we look forward to it!
Media Contact
Company Name: Havio
Contact Person: Jonathan Noiray Lamarca
Email: Send Email
Phone: +3324772415
Address:2 RUE COYSEVOX
State: 69001 Lyon
Country: France
Website: https://www.theamericanreporter.com/mr-jonathan-noiray-lamarca-with-the-company-havio-a-masterpiece/