25-years-old couple, Montre and Bobbi Tates, creates TatesHappyhour, a relationship podcast to teach younger generations how to build strong, long-lasting relationships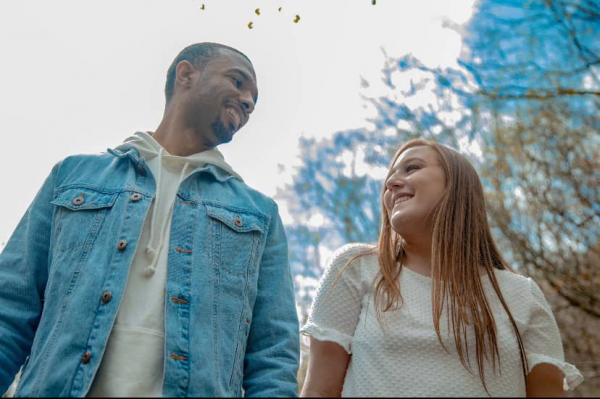 The duo of Montre and Bobbi Tates has reiterated their commitment to reducing the rate of separation and divorce across the globe with the launch of the TatesHappyhour Podcast. The show is an eye-opener into how relationships work, as Montre and Bobbi share their experience with the goal of helping the younger generation and teaching them that relationships do work even amidst ups and downs.
"I think the podcast industry has lots of relationships podcast but they never give you a guy's and girl's point of view so at the end we hope we can get the marriage rate back up and the long term relationships back up no more single mothers and fathers," said Bobbi Tates.
The rate of divorce and separation has undoubtedly skyrocketed in recent times, with more broken marriages and relationships leading to the increasing incidence of single parents worldwide. Unfortunately, many of the resources developed to help reduce the menace have yielded little or no results due to their incomprehensiveness and seemingly abstract content. However, Montre and Bobbi Tates seek to change this narrative by personifying the process through the TatesHappyhour Podcast.
The couple adopts a no-holds-barred approach to podcasting, keeping it real and raw while sharing their understanding of the dynamics of a relationship with their audience. The relationship podcast covers different aspects of marriage, highlighting how the parties involved have varying viewpoints and the need to harmonize them to build successful relationships.
Montre and Bobbi are are college sweethearts who have had their fair share of relationship struggles, including dealing with long distances, especially during college breaks, which put them apart physically for months at a time. The situation developed a trust issue factor, putting a damper into the relationship, with the death of their loved ones further worsening the matter. However, the couple has been able to weather the storm and are looking to share their experience with as many people as possible across the globe.
Montre and Bobbi Tates are currently working on developing a better podcast setting for the viewers to offer a more immersive experience.
The TatesHappyhour Podcast is available across several social and digital platforms, including Spotify, Facebook, YouTube, and Anchor.
Media Contact
Company Name: TatesHappyhour Podcast
Contact Person: Media Relations
Email: Send Email
Country: United States
Website: https://open.spotify.com/show/67WhAgFnkmKlZdS5zUzoGa