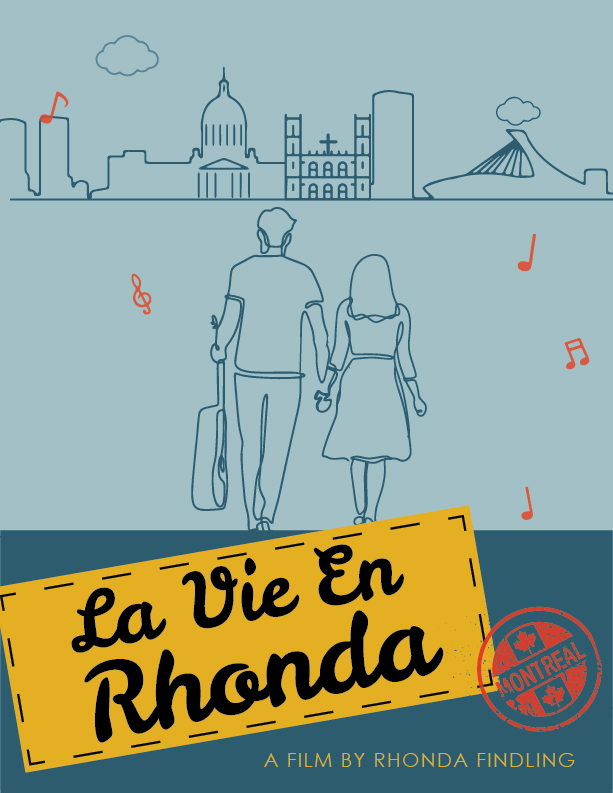 Psychologist turned filmmaker shares her true-life experience in a short film
This year's Peachtree Village International Film Festival (PVIFF) in Atlanta, Georgia has named La Vie En Rhonda as a finalist in their short film competition. PVIFF will be held online at www.pviffatl.com from October 21 to 23. Throughout the event, "La Vie En Rhonda" will be available on demand.
Writer, the director, and Producer of La Vie En Rhonda, Rhonda Findling, is a psychologist, author, and rapper from New York City who currently calls Atlanta home. She is also the author of Don't Call That Man! A Survival Guide To Letting Go(Hyperion), her best-selling and internationally praised book, which has been translated into eight languages. La Vie En Rhonda also includes a rap rendition of Don't Call That Man!
Findling went to The New School in New York City to study filmmaking where she grew her passion for filmmaking.
"La Vie En Rhonda" stars Rhonda Findling, Jason Deeh Pitre, and Madison Findling, the producer went on to explain how the short film was a real-life story on her personal experience saying, "La Vie En Rhonda is a short film about a romantic relationship I had with a much younger musician. Because of our age gap, I fought with whether or not to get involved with Jason as a psychotherapist, but against my better judgment, I followed my heart and came to Montreal to be with him regardless. Seal, a Grammy award-winning musician, discovered Jason while he was busking shortly after I left Montreal to come to New York."
The two of them later went on to sing "Stand By Me" in a video that went viral.
When asked what the short film was about in few words, the producer conveyed that "La Vie En Rhonda" is a true story about two people who fall in love, break up, reintegrate, and are transformed as a result of their relationship.
To get in contact with Rhonda Findling, info:RhondaDCTM@aol.com, or visit; http://www.rhondafindling.com/
Media Contact
Company Name: La Vie En Rhonda
Contact Person: Rhonda Findling
Email: Send Email
City: Atlanta
State: GA
Country: United States
Website: http://www.rhondafindling.com/