Every woman has a story to tell, experiences to share, and they deserve to be published and read by other, like-minded women.
Flair Magazine opens its doors to women passionate about fashion and beauty, and invites them to join a community of creative authors and social media influencers, sharing their unique stories and point of view as guest authors.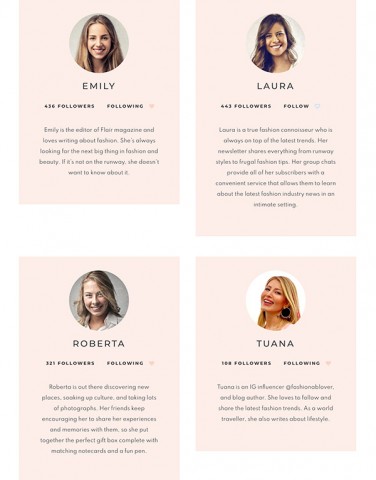 At a glance, below are the categories that Flair's all about, and the topics that guest authors are invited to write for:
Beauty. Personal stories, news, or experiences with beauty products they love.
Fashion. Unique perspectives and opinions about today's fashion trends, or reviews about their favorite brands.
Family. Guest authors can share family stories, their everyday struggles, and solutions that can help other women overcome their parenthood and family-related problems.
Travel. Stories about enchanting places they have visited, tips, and experiences with traveling-related products or local businesses.
Interested girls are most welcome to apply as guest authors on Flair Magazine by contacting the editorial team via email at editorial@theflairmag.com
After being accepted, they can submit their writing from inside their account by filling the submission form — it's super simple.
Flair's submission guidelines are pretty straightforward; all authors are embraced to express their personal brand, style, and point of view through their stories!
For questions, please, feel free to check Flair's Contact page and reach out to the editorial team via email (editorial@theflairmag.com) or via the form option on Flair's website.
Media Contact
Company Name: Flair Magazine
Contact Person: Jacob Tsinalis
Email: Send Email
Country: United States
Website: https://theflairmag.com/