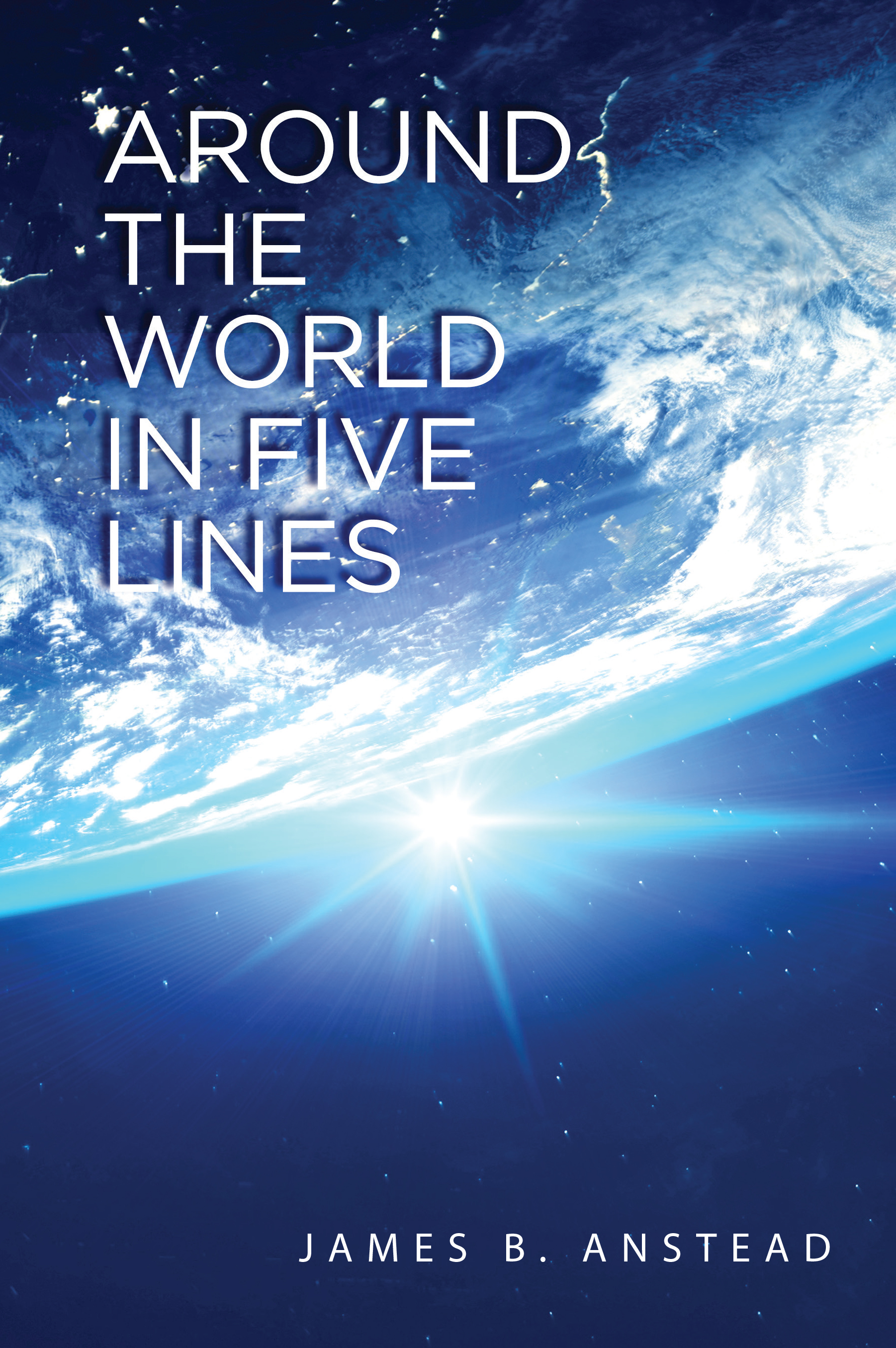 Limericks are tough to write, and sometimes tough to understand. Limericks are playful poems and that final line often has an amusing twist. A skillful writer of limericks possesses both an eye and an ear for the proper word and realizes the importance of rhythm and alliteration. James B. Anstead demonstrates prowess in this poetic form. His book titled Around the World in Five Lines is just lovely. Allison Walker, a reviewer from Hollywood Book Reviews summarizes her thoughts on Anstead's book by suggesting that fans will surely love his book of limericks and recommends it to different readers.
She writes: "Limericks have long held a spot in the hearts of children and adults alike for their playful themes and strict structure, which makes them all the more joyful to read, and poet James B. Anstead's collection is no exception. Anstead's collection of limericks, titled Around the World in Five Lines, is a fun and funny assembly."
The sheer distances while reading Around the World in Five Lines, will take the reader's imaginations, as well as transformative as the journey itself. Without giving any spoilers, Walker details that each of Anstead's limericks is about a person from a different city doing something silly or being caught in an outlandish predicament.
The observation is pretty obvious, "Creating a poem which follows these rules is difficult, making a poem that follows these rules and is genuinely funny is even harder still. Anstead nails it! Clever and funny, Around the World in Five Lines is an absolute delight."
Around the World in Five Lines, gathers a variety of humorous poems about travel, readers become instant globe trotters "While the collection may not be altogether geographically accurate, it's not altogether inaccurate, either. Who's to say that certain aggressive soccer players from Mauritius aren't accused of being too vicious and, concerning their style of play, wouldn't claim those rumors were downright pernicious."
Anstead indulges in the limerick format of poetry writing, with the sheer aim to spread some happiness. While the book seeks to inform the readers of the locations from Utah to Hong Kong to Tel Aviv it also aims to be a comic relief at a time of grave crises.
Hollywood Review finds it amazing and believes Anstead succeeds page after page. Some of his limericks are downright laugh-out-loud funny; for example, "An extremely vain woman from Laos/ Was quite proud of her polka-dot blouse./ Her friend said, 'My thoughts with you I'll share./ If that were the only thing I had to wear,/ I wouldn't step out of the house.'" Anstead knows how to use a clever one-liner to crack a punchline and he does so again and again. Some of the vocabulary must have been a challenge to include or find a rhyme for; such as, "An aspiring young thespian from Belfast/ In his first role was sorely miscast./ He was required to play a tough Brooklyn rogue./ However, after hearing his thick Irish brogue,/ The audience was left utterly aghast."
"There is no age at which you cannot enjoy a limerick. Around the World in Five Lines is a joy to indulge oneself in and, as such, it demands to be shared. It's impossible to imagine any reader who wouldn't find a smile on their face upon reading Anstead's Around the World in Five Lines."
Get a copy of James B. Anstead's Around the World in Five Lines totally a must-read and prepare for a serious case of wanderlust.
Available in all major online retail book stores!
Paperback: https://amzn.to/3rZv580
Hardback: https://amzn.to/3s8auhM
About the Author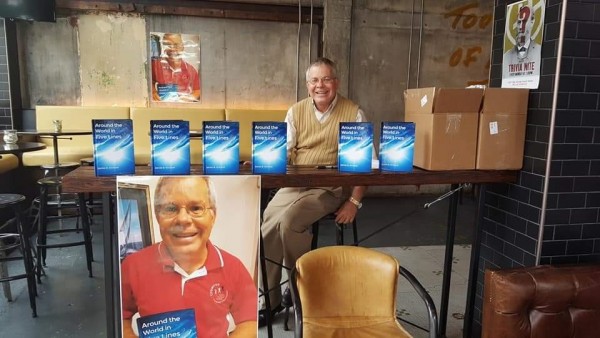 James B. Anstead's mother fostered a love of literature and appreciation of poetry in him. He began his teaching career in 1977. Away from the classroom, he devotes much of his time to basketball. James holds two degrees from Northern Kentucky University: a BA in history and an MA in education. He is currently employed by the Covington Public Schools in Kentucky. His hobbies include reading, listening to music, and occasionally singing at a local pub, cooking, and hiking.
Media Contact
Company Name: URLink Marketing | URLink Print and Media
Contact Person: Media Relations
Email: Send Email
Phone: 1-888-980-6523
Address:1603 Capitol Ave., Suite 310
City: Cheyenne
State: Wyoming 82001
Country: United States
Website: www.urlinkpublishing.com/