FMOP is a comprehensive online video course series and online materials designed to solve substance abuse struggles permanently without 12-step meetings, rehab, or medications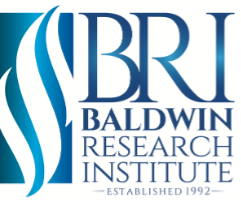 Baldwin Research Institute, creators of the revolutionary non-12 step Freedom Model for Addictions program, announced today the availability of the Freedom Model Online Program (FMOP), a comprehensive suite of digital videos, research and documents that provide global access to the tools and resources that have helped more than 25,000 people struggling with substance abuse.
The online program, which features 65 pre-recorded videos at launch, is a digital analog to the Freedom Model Residential Program offered at the St. Jude Retreat in upstate New York as well as the Private Instruction videoconference sessions offered since 2011 and the Freedom Model book series that debuted in 2017. The Baldwin team launched its Addiction Solution podcast in 2018 and has produced content for its YouTube channel since 2010, both precursors to the new Online Program.
"The Freedom Model Online Program isn't rehab or what the typical person thinks about when addiction or a solution to addiction is mentioned," said Baldwin Research Chairman and Freedom Model co-creator Mark Scheeren, who leads the lessons in the videos along with co-creators Michelle Dunbar and Steven Slate. "Realizing we needed to build a way to reach people from all over the world, not just in the U.S. and Europe as we'd been doing for more than 30 years, a pre-recorded online version of our model became the obvious choice."
The Baldwin Research Institute spent more than a year developing the FMOP – which can be accessed via any laptop, tablet or smartphone – to ensure that it contained all of the rich findings and methodologies the group has developed over the last 32 years.
"We pioneered the first non-12 step approach in 1989 rather than being stuck with a model that was developed in 1935 like nearly every treatment program is today," Slate said. "We researched modalities worldwide and found there were much more effective ways to help the struggling user than to teach them they are powerless to change. We help people find better ways to handle their problems and move on for good and now we can do that for someone seeking that roadmap from their home."
For more information about The Freedom Model Online Program, click here:
https://online.thefreedommodel.org/courses/the-freedom-model-for-addictions-online-program
Or call 888-424-2626, or email dwike@thefreedommodel.org
About The Freedom Model for Addictions
The Freedom Model for Addictions, with its revolutionary message and extensive research, guides people on an empowering path to total freedom from addiction without the limitations of treatment and recovery. The Freedom Model was developed over 32 years of extensive research and experience helping people to move fully past addiction and substance use problems, and the evolution continues to this day.
More info: www.thefreedommodel.org
About Baldwin Research Institute
MISSION STATEMENT: TO CHANGE THE TREATMENT INDUSTRY TO A SOLUTION THAT WORKS
Founded in 1989, the Baldwin Research Institute's (BRI) mission is to research cutting edge drug and alcohol issues, educational methodology, and best practices for drug and alcohol problems and related issues; to guide the drug and alcohol treatment industry and recovery society as a force for change, and to honestly and objectively educate the public as to the effectiveness of treatment and prevention programs with respect to drug and alcohol use.
BRI's research can be accessed at www.baldwinresearch.com and www.soberforever.net.
Follow BRI and The Freedom Model on Linkedin, Instagram and Facebook: @TheFreedomModelRetreats.
Media Contact
Company Name: Baldwin Research Institute
Contact Person: Dan Wike
Email: Send Email
Phone: 888-424-2626
Address:9 Market Street
City: Amsterdamn
State: New York
Country: United States
Website: www.thefreedommodel.org