Nowadays, with the improvement of technology and living standards, people pay more and more attention to their health. So there are many friends from various business field, they are very optimistic about the pharmaceutical industry and want to invest pharmaceutical factory, in hope of making some contributions to human health.
Therefore, the company received many such questions.
Why does it take millions us dollars for a pharmaceutical I.V. solution project? Why does clean room need to be 10000 sq ft?The machine in brochure does not seem that large?What's the difference between I.V. solution production line and project?
Shanghai IVEN is a manufacturer for production lines and also undertakes turnkey projects. Till now, we have been exported hundreds of production lines and 23 turnkey projects. I'd like to give you a brief introduction of the project and production line, to assist some new investors better understanding of settle down a new pharmaceutical factory.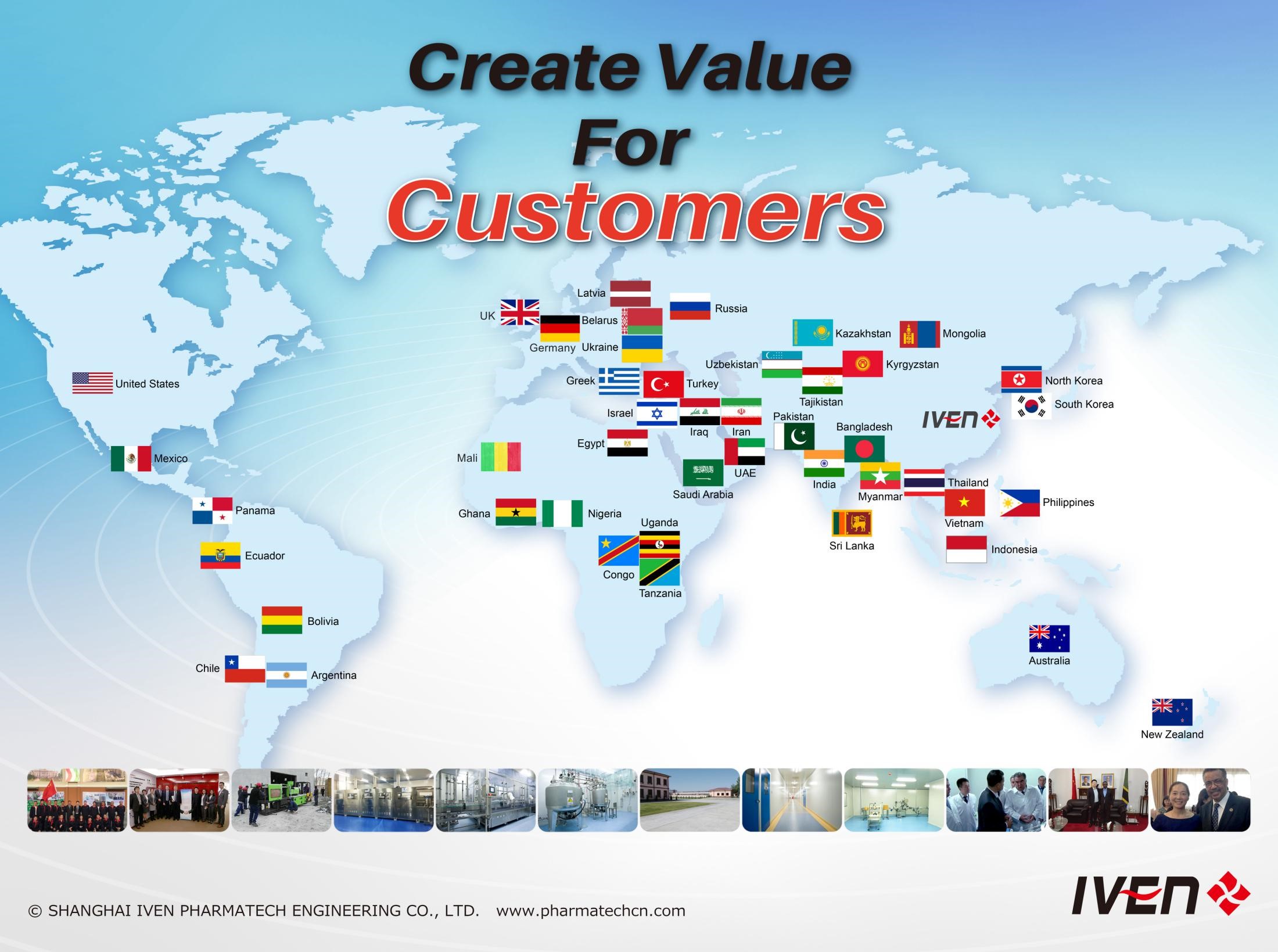 I'd like to take the PP bottle i.v. solution glucose for example, show you what needs to be considered if you want to setup a new pharmaceutical factory.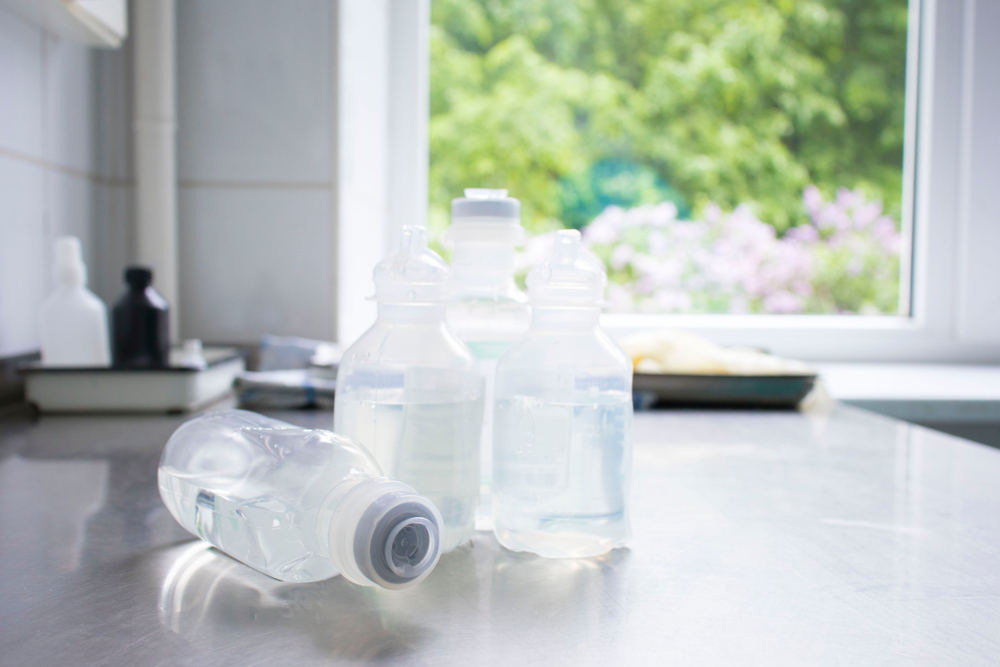 The pp bottles i.v. solutions are widely used in normal saline, glucose etc injection field.To get a qualified glucose pp bottle, the process is as follows:Part 1: Production line (Empty bottle making, Washing-Filling-Sealing)Part 2: Water treatment system (get water for injection from tape water )Part 3: Solution preparation system (to prepare the glucose for injection from water for injection and glucose raw material)Part 4: Sterilization (sterilize the bottle full with liquid, remove the pyrogen inside) if not, pyrogen will lead human deathPart 5: Inspection (leakage inspection and particles inside bottles inspection,to ensure the finished products are qualified)Part 6: Packaging (labeling, print batch code,manufacture date, expired date, put in box or carton with manuals, finished products in storage for sell)Part 7: Clean room (to ensure the workshop environment temperature, humidity,clean as GMP requirement,the wall, ceiling, floor,lights,doors, passbox, windows, etc all are different materials from your home decoration. )Part 8: Utilities (air compressor unit, boiler,chiller etc. To provide heating, cooling resource for the factory)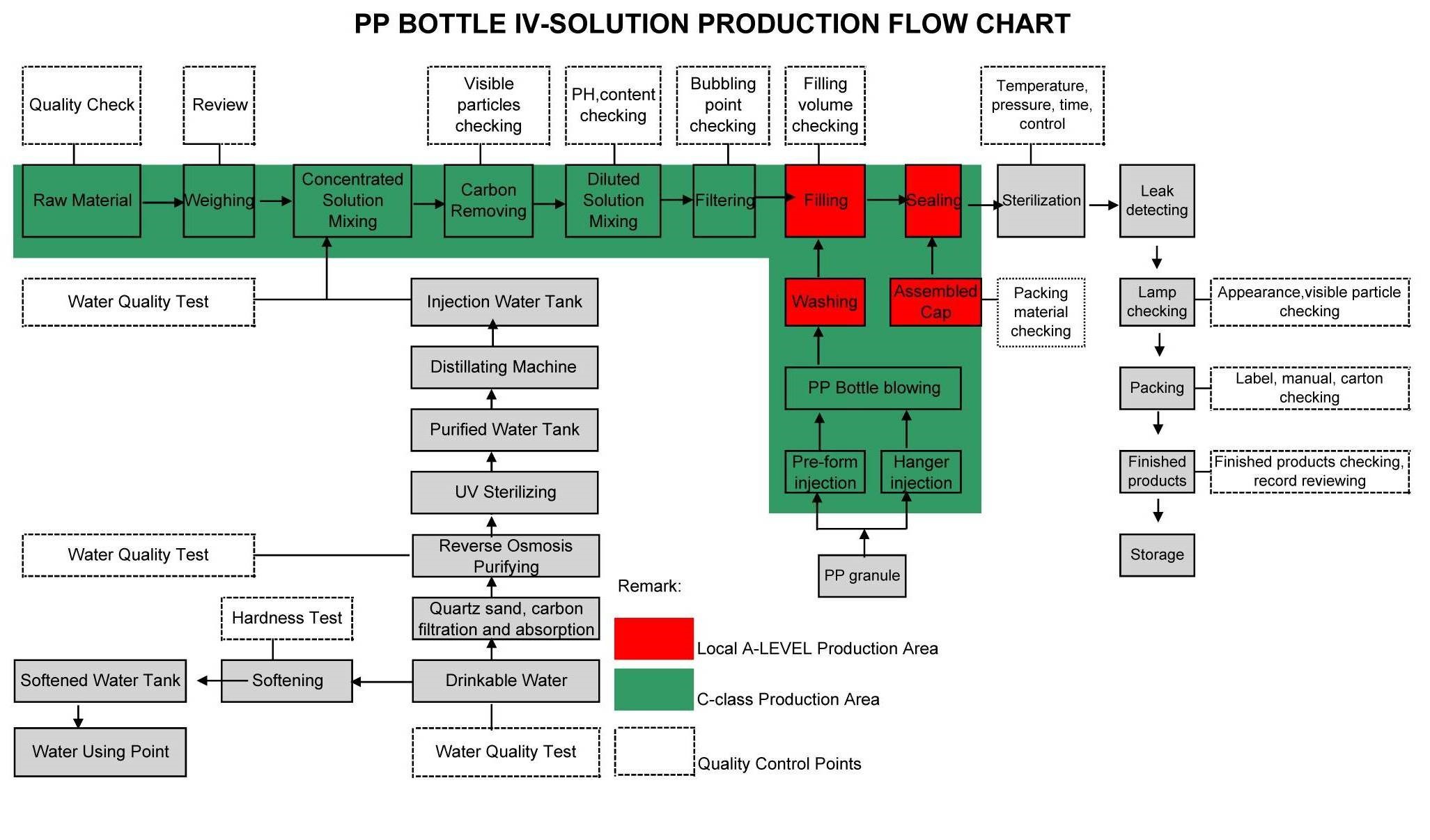 From this chart, you may see, the PP bottle production line, only a few block in whole project. Customer only need to prepare pp granule, then we provide the pp bottle production line, to realize pre-form injection, hanger injection, pp bottle blowing, to get empty bottle from pp granule. Then washing empty bottle, filling liquid, sealing caps, that's the full process for a production line.
For a turnkey project, the factory layout is special designed, different clean class area has differential pressure, in hope of the clean air only flowing from Class A to Class D.
Here is a workshop layout for your reference.
The PP bottle production line area is about 20m*5m, but the whole project workshop is 75m*20m,and you need to consider the area for the lab, the warehouse for raw material and finished products, in total is about 4500 sqm.

When you are going to set up a new pharmaceutical factory, you also need to consider the following aspects:
1) Factory address selection
2) Registration
3) Invest capital and 1 year running cost
4) GMP/FDA standard
Building a new pharmaceutical factory, It's not like start a new business such as a mineral water plant, a honey plant. It has more strictly standard and the GMP/FDA/WHO standards are another books. One project's materials take more than 60 pieces of 40ft containers, and more than 50 workers, average 3-6 months on site installation, adjustment, and training. You need to deal with many suppliers, negotiate the correct delivery time according to the project schedule.
What's more, there must be some connections/edges between 2 or more suppliers. How to put the bottles from sterilizer to belt before labeling?
Who will be responsible for the labels are not stick on bottles? Labeling machine supplier will say, 'it's your bottles problem, the bottles after sterilization are not flat enough for label stick.' Sterilizer supplier will say,' it's none of our business, our massion is sterilization and removing the pyrogen, and we achieved it, that's enough. How dare you require a sterilizer supplier cares about damn bottle shape!'
Every suppliers said, they are the best, their products are qualified, but in the end, you cannot get the qualified products pp bottle glucose. So, what can you do?
Cask theory — the cubage of a cask is dependent on the shortest wood plate. A turnkey project is a huge cask, and it's made up of many different grotesque wood plates.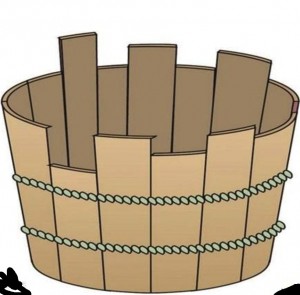 IVEN Pharmaceutical, like a woodworker, you only need to connect with IVEN, tell us your requirement, such as 4000bph-500ml, we will design the cask, after confirm with you, 80-90% products will manufacture, 10-20% products will out resource. We will inspect each plate quality, ensure the connections of each plate, make the schedule accordingly, to assist you realize trial producing in shortest time.
General speaking, pp bottle production line, is one of the main parts of a project. If you have the experience to arrange everything, have time and energy to can solve all the problems by yourself, you can choose to buy production lines separately as you like. If you lack of experience, and want to get the investment back asap, please trust the saying: Professional handles professional affairs!
IVEN is your partner all the time!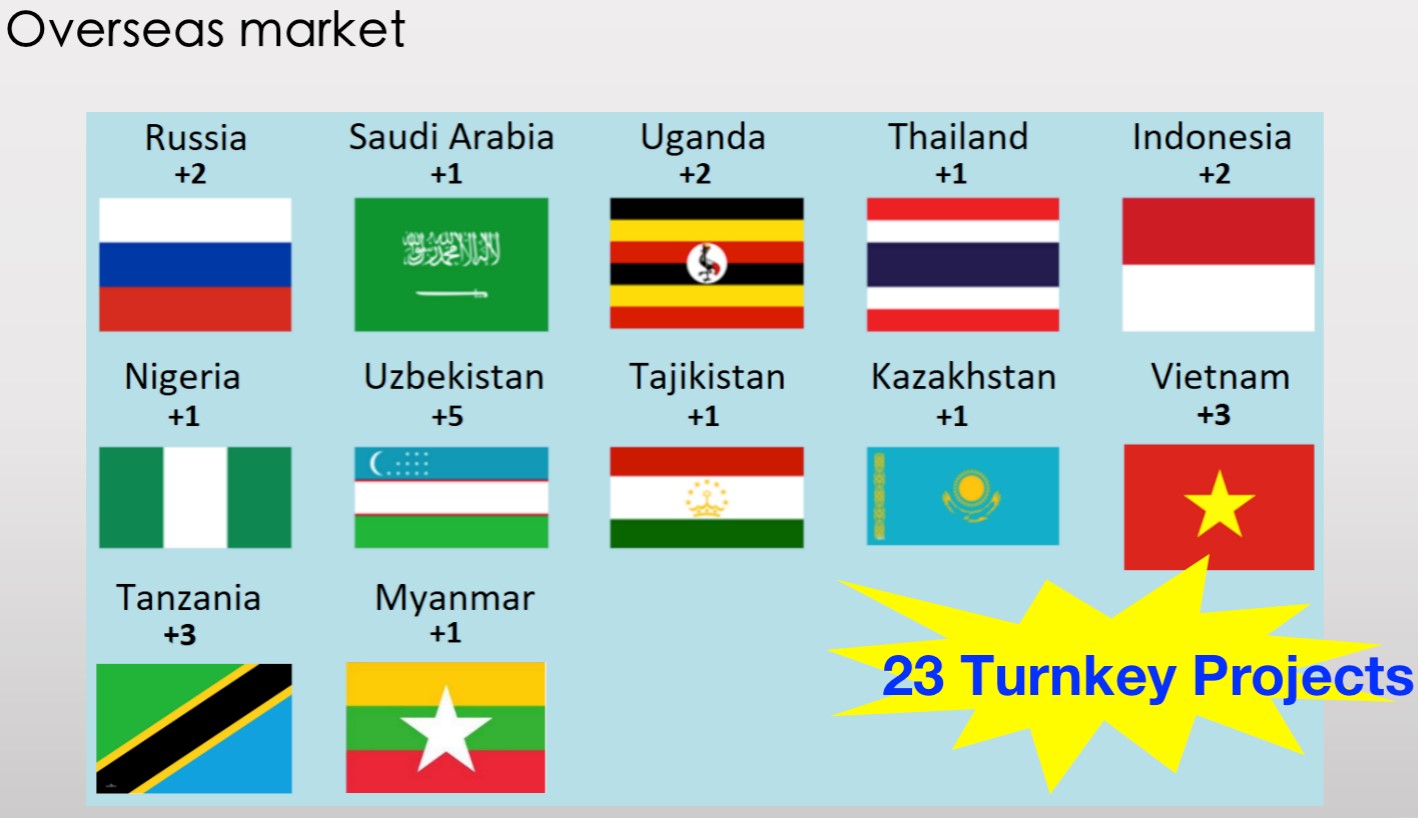 Media Contact
Company Name: Shanghai IVEN Pharmatech Engineering Co., Ltd.
Email: Send Email
Phone: +86 21 58716151
Country: China
Website: https://www.iven-pharma.com/