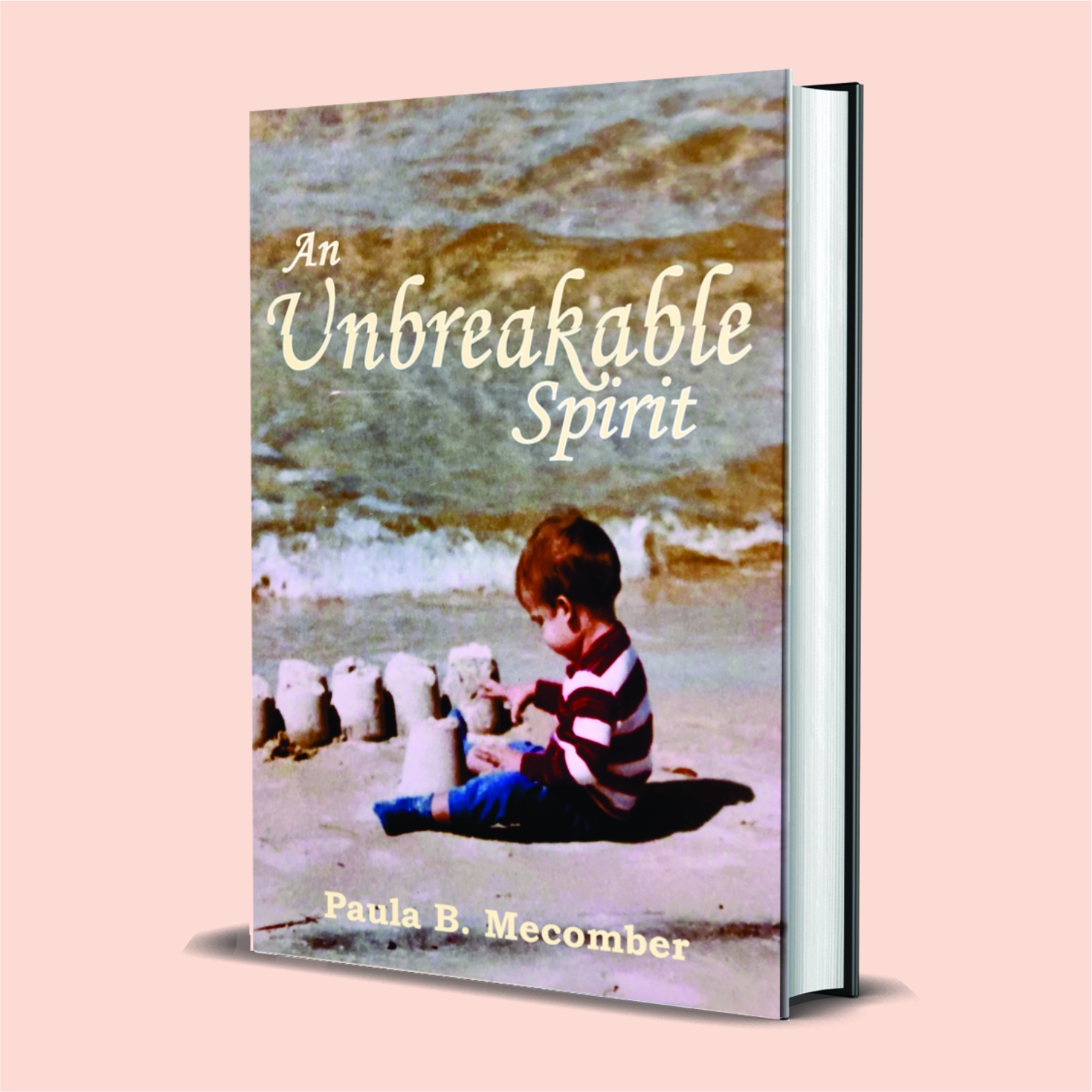 "Have you ever felt like you just cannot handle one more challenge, pain, or difficulty, and yet find yourself thriving in spite of it all?"
In "An Unbreakable Spirit" (ISBN: 978- 1637460665), Paula Bullock Mecober shares her personal story, and in the process, reveals what it takes to have an unbreakable spirit.
CHICAGO, Ill., – An Unbreakable Spirit follows the life of Clint, who is born with cognitive disabilities and has to have brain surgery. His mother, Paula, shares his poignant story and chronicles the many challenges he faces along the way. As the plot evolves, it becomes evident that this journey is as much about Paula as it is about Clint. She shares her own struggles with divorce, loss, and depression, as well as the triumphs of finding love, opening a business, having a daughter, and strengthening her faith, all while raising Clint. As you dip into the pages, you will be uplifted by their Unbreakable Spirit.

Video Link: https://www.youtube.com/embed/1w5PpCDH1DQ
According to Suzanne Ray, "An Unbreakable Spirit is a story of the hope, redemption, and strength that are found only in the peace and comfort of God. The author's son, Clint, lives life the only way he knows how. He is kind, genuine, and authentic. He becomes a role model through this journey. What unfolds will captivate your inner core with laughter and tears. Kindness and forgiveness are illustrated throughout the story.
If you are searching for a way to make it through another day, you have found a great example in the life of the author and her family. The book is an honest portrayal of struggles with relationships, illness, and forgiveness. So much loss is shared in this story, and yet an unbreakable spirit shines through."
An Unbreakable Spirit is published by Kharis Publishing and is now available wherever books are sold, including Amazon: https://www.amazon.com/dp/163746066X/. Retailers and other agencies may order copies from Ingram Content Group or through the publisher (ISBN: 978-1637460665): https://www.kharispublishing.com/paula-mecomber
Paula Bullock Mecomber is a business owner in a small town in North Alabama, where she lives with her husband, Matt. She is the mother of two children, Clint and Jessica, and the stepmother to Brian and Michael and their families. Paula is a native of Alabama and is proud of her Choctaw heritage. In her spare time, she enjoys painting, music, travel, and spending time with her family and friends.
About Kharis Publishing:
Kharis Publishing, an imprint of Kharis Media LLC, is an independent book publisher focused on inspirational and faith-based books. Kharis' dual mission is to give voice to underrepresented writers and equip orphans in developing countries with literacy tools. That is why, for each book sold, the publisher channels some of the proceeds into providing books and computers for orphanages in developing countries, so these kids may learn to read, dream, and grow. For a limited time, Kharis Publishing is accepting unsolicited queries from qualified Christian professionals and ministers.
Learn more at: https://www.kharispublishing.com/
Media Contact
Company Name: Kharis Publishing
Contact Person: Rufus Philip
Email: Send Email
Phone: 630-423-6309
City: Chicago
State: Illinois
Country: United States
Website: https://www.kharispublishing.com