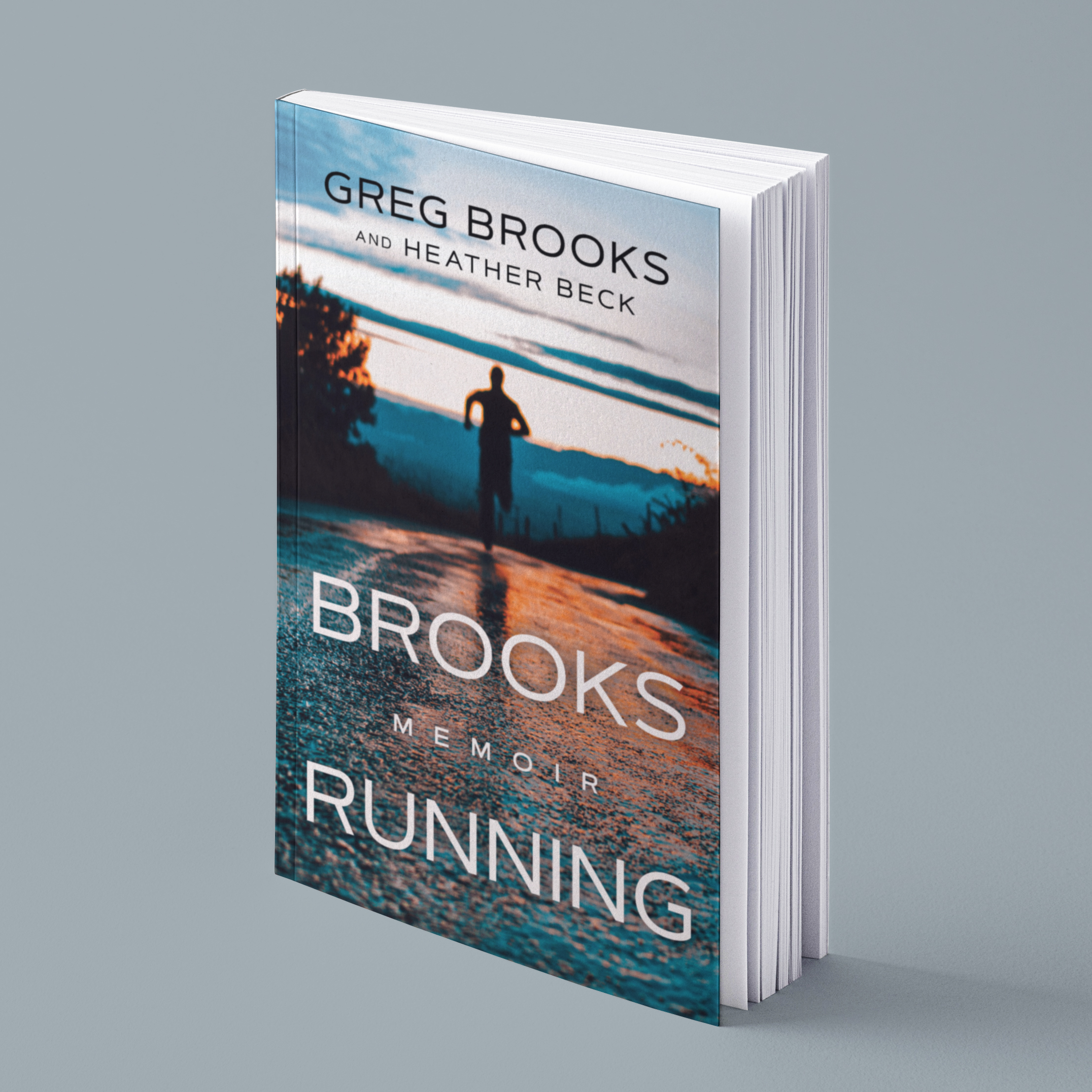 "Readers and fans alike finally get an insider-scoop into the life story of one of the country's well-decorated ultramarathon runners."
Kharis Publishing today announced the release of "Brooks Running: A Memoir" (ISBN: 978-1637460702) by Greg Brooks & Heather Beck. Readers and fans alike finally get an insider-scoop into the life story of one of the country's well-decorated ultramarathon runners.
CHICAGO, Ill., – Join eminent ultramarathon champion Greg Brooks on an epic run-for-your-life, soul-searching journey as he recounts his athletic and Christian paths through life. From the depths of addiction in the Sixties' rampant drug culture, to the pinnacle of revitalizing highs atop of Mount Kilimanjaro, run with Greg as he navigates the highs and lows of his unique experiences. Greg's memoir is laced with the American history of his ancestors, takes a fascinating look at the Fortune 500 Eastman Kodak Company, and also features the poignant poetry of his father. His overall message for you is that you can run the Race of Life and be a winner in Christ.
According to Chris Boshnack, Founder of Gold Rush Runners, Rochester, NY., "Brooks Running explains why one runs and why running is a parallel to life in more ways than one. Brooks knows about life's highs and lows and how to stay the course. Life is a marathon, not a sprint. Words of wisdom come from the pages, thanks to a well-decorated marathoner. Brooks makes running look easy, which is why so many people have followed in his footsteps. Come along on this incredible journey with him as he retraces his runs through some of the most memorable courses and recounts the blessings that life has to offer. Brooks Running is a story of one man's perseverance and dedication to all things that matter. And, when you hit the proverbial wall, Greg shows you how to run through it with grit and gusto."

Video Link: https://www.youtube.com/embed/FHhrmG-O810
Brooks Running is published by Kharis Publishing and is now available wherever books are sold, including Amazon: https://www.amazon.com/dp/1637460708/. Retailers and other agencies may order copies from Ingram Content Group or through the publisher (ISBN: 978-1637460702): https://www.kharispublishing.com/greg-brooks
Greg Brooks: As a corporate engineer, father, coach, church elder, and national award-winning ultramarathon runner, "having it all" and speeding through life, Greg Brooks was hit with a career-ending wall set up by the merciless forces of Fate. But he listened to God's steady voice and rose above the ruins to shout, "Survive!" to himself, and to all those whose paths he would cross. Today, although disabled, he leads a non-profit that constructs caskets for and by the homeless. Greg lives with his wife, Donna, in Irondequoit, NY.
Heather Beck is an adjunct lecturer of English composition and tutor and has thirty years of experience working with writers. She holds master's degrees in English and Education and believes in helping all students achieve their fullest potential.
About Kharis Publishing:
Kharis Publishing, an imprint of Kharis Media LLC, is an independent book publisher focused on inspirational and faith-based books. Kharis' dual mission is to give voice to underrepresented writers and equip orphans in developing countries with literacy tools. That is why, for each book sold, the publisher channels some of the proceeds into providing books and computers for orphanages in developing countries, so these kids may learn to read, dream, and grow. For a limited time, Kharis Publishing is accepting unsolicited queries from qualified Christian professionals, pastors, and ministers.
Learn more at: https://www.kharispublishing.com/
GET TEN NEW BOOKS. ONLY $99.99. 50% OFF. FREE SHIPPING TO US, UK, & AU.
YOUR PURCHASE GIVES ORPHANS THE GIFT OF LITERACY – GIFT OF A LIFETIME INDEED.
Get Started at https://www.kharispublishing.com/gift-bundle
Media Contact
Company Name: Kharis Publishing
Contact Person: Rufus Philip
Email: Send Email
Phone: 630-423-6309
City: Chicago
State: Illinois
Country: United States
Website: https://www.kharispublishing.com