A $500 discount off emergency data recovery services and a free emergency evaluation of any damaged or malfunctioning device will be granted to business owners and individuals located in affected areas.
Cleveland, OH – SalvageData, the critical data recovery company, has pledged special terms and conditions to businesses and individuals whose devices have been damaged by the aftermath of current hurricanes.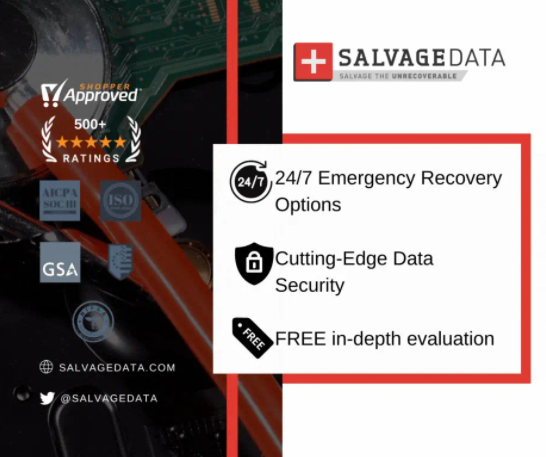 A free emergency evaluation of any damaged or malfunctioning device (computers, hard drives, servers, data storage devices, among many) and a $500 coupon can be claimed by those located in disaster areas. An emergency recovery case can be submitted by calling 1-855-901-1084 or by filing a help request screening form on SalvageData's website, using coupon code SALVAGERELIEF and stating your location.
Recently, Hurricane Ida alone has challenged the daily lives of so many cities already weary by the pandemic. Business owners are bracing themselves since this bad hurricane season is still not over. The ripple effect caused by weather-related disasters directly strikes the operation of basic supply chains, like food and housing supplies, and essential services, like hospitals and gas stations, due to flash floods and power surges.
"Securing the lives of people living in hurricane-affected areas and ensuring proper shelter, food, and medical aid is absolutely the top priority," says Bogdan Glushko, CEO at SalvageData. "Unfortunately, disasters affect businesses as well, so securing the source of income and jobs of a community is highly important. Lost data and operation downtime caused by hurricanes, like where we've seen with server rooms completely flooded, put a strain on businesses or even an entire city," Glushko adds, "we want to offer our data recovery expertise so affected people and businesses can get back to work as soon as possible, with minimal impact".
Whether it's the final paper saved on the laptop of a college student, medical records filed on a hospital computer, the inventory of a small factory saved on its servers, or even pictures of loved ones stored on a flash drive, every data matters.
Servers and hard drives are highly susceptible to water damage during floods and power surges caused by hurricanes. The experts of SalvageData urges people not to try to fix a faulty damaged device themselves as it may make the damage even worse.
"Even if the computer, or whatever device, turns on, it's better to let our highly-trained engineers evaluate it", explains Glushko, "if the device fell, got wet, or exposed in any way, the damage may be happening internally without you realizing it."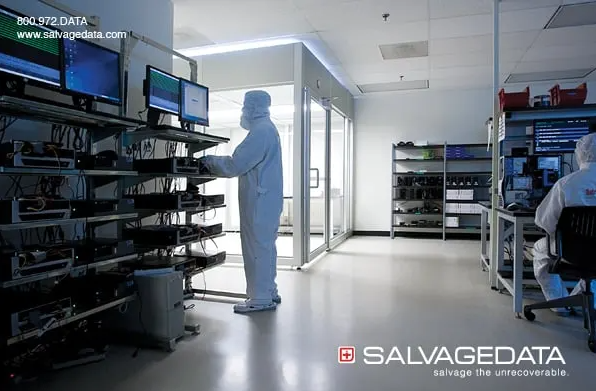 With over 18 years of excellence, SalvageData engineers have seen their share of damaged devices caused by hurricanes and other natural disasters. However, with a 96% successful recovery rate, sensitive and valuable data was recovered even in the most challenging cases.
Considering that 93% of companies that lost their data center for 10 days or more due to a disaster, filed for bankruptcy within one year of the disaster, according to the National Archives & Records Administration in Washington, data loss is a serious issue.
"The economic and financial toll on individuals and businesses caused by hurricanes can be huge. We felt compelled to contribute and help hurricane-affected areas the best way we can: solving tough data recovery challenges within a 24-hour diagnosis for free", concludes Glushko, "and a $500 credit towards emergency data recovery services."
About SalvageData
SALVAGEDATA is a critical data recovery service lab specializing in the salvaging of data/ files for individuals & businesses from hard disk drives, RAID arrays, NAS, SAN, USB flash, and other electronic data storage devices that have failed or stopped working. We support and help people and businesses that have suffered data loss due to file system corruption, data corruption, accidental file deletion/reformatting, or natural disasters.
Media Contact
Company Name: SalvageData
Contact Person: Laura Pompeu – Marketing Coordinator
Email: Send Email
Address:43, Alpha Park
City: Cleveland
State: OH, 44143
Country: United States
Website: http://www.salvagedata.com/