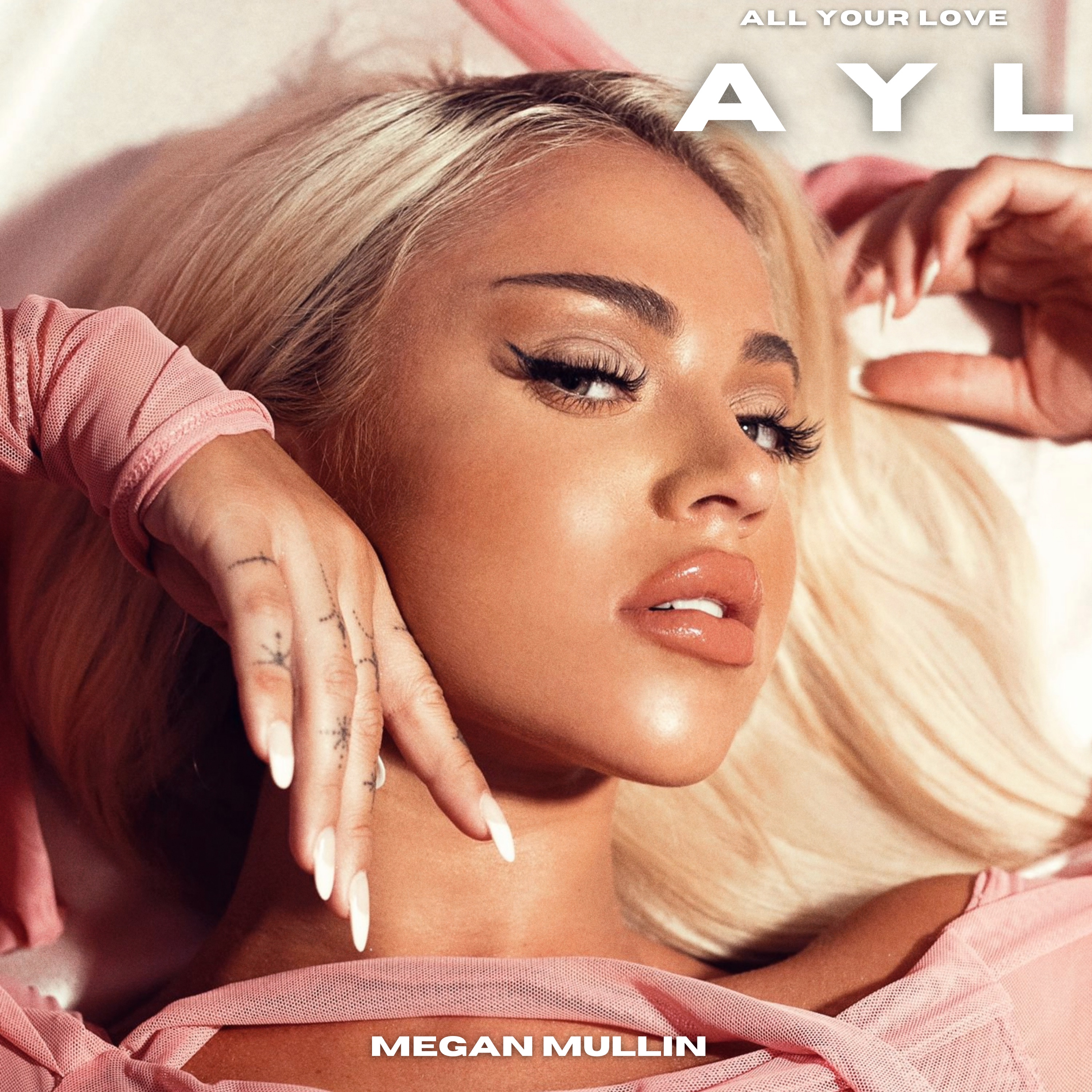 "Listen to AYL All Your Love: https://orcd.co/ayl_allyourlove
Watch the Video on Youtube: https://www.youtube.com/watch?v=NOos_IoIbAY"
Megan Mullin's beauty, charm and talent come together to give life to her first song "AYL" (All Your Love). The hit debut on all digital platforms under the PC Records label and the worldwide distribution of Sony Music US Latin.
After several years of being part of some of the highest ranked musical productions, performed by the greatest artists as a model and dancer, Megan is launching her career as a singer.
"AYL" was written by Megan and Erin Mullin and produced by the artist herself in collaboration with the talented Homero Gallardo. They also had the mixing and mastering of the experienced Javier Delgado.
The song is presented on all musical platforms along with a video recorded in the city of Miami.
"AYL is a song that is perfectly suited for me, my way of expressing myself, my feelings and my way of making myself known," explains this artist who is already generating great expectations with her musical proposition.
Biography
Megan was born in New Jersey. In her teenage years she grew up between New Jersey, and Sydney, Australia. The singer then moved to Miami, where she currently resides and advances her professional career. Mullin, took dance lessons throughout her childhood, and always had the dream of one day having success in the entertainment industry. Growing up she performed in different presentations, competitions, plays, and recitals. Her career took off as a professional dancer when she began dancing for some of the top reggaeton artists. She appeared in multiple music videos, award shows, television shows, and world tours alongside major artists like Maluma, Yandel, Ozuna, J Balvin, Nicky Jam, and many more.
Megan always had an interest and passion in music. Her career as a singer began with the composition of songs as a hobby. She spent time in different recording studios and writing sessions. The artist explains that "I used to go with my sister to the recording studios to give life to the ideas that were coming to my head" this is how her passion towards art expanded not only as a dancer, but also as a singer.
Although her multiple tours and work in dance demanded a lot of her time, it was right in the middle of the pandemic that she decided to return to her dream of being a singer with her own musical project. Since then, she has worked entirely dedicated towards this purpose that places her today as a future music star.
Megan has been influenced musically by great artists such as Michael Jackson, Rihanna, Mariah Carey, Beyonce, Britney Spears, Shakira and JLO, from whom she has learned that talent and perseverance are part of success.
Contact:
Hamilton Caucayo
hamilton@pcrecords.biz
Tel: 917-929-7122
Media Contact
Company Name: PC Records
Contact Person: Hamilton Caucayo
Email: Send Email
Phone: 9179297122
Address:10067 NW 88 Terrace
City: Miami
State: Florida
Country: United States
Website: https://minayapr.com