The Mentor Program of Online Community 4Retirees is Having Great Success Helping People Make the Most of Their Retirement Years.
Today's retirees are a far cry from the stereotypical view of old age pensioners peacefully dozing in front of daytime TV programs. Instead modern retirees are now of all ages and the majority are not retiring from life but are repurposing how they use their time and energy. The global online community 4Retirees was set up to help connect these ones and its new mentor program is having great success.
The main focus of 4Retirees is finding fun, fulfilling and profitable retirement projects. Founder Magdalena Kusyk is passionate about supporting the worldwide movement to promote retirees inclusion in the changing digital, social and economic world. She says "Our aim is to help retirees to keep pace with this burgeoning world and part of that is giving them the options and opportunities to upskill with new hobbies and talents. Many retirees get overwhelmed with the choices they have these days and this is where they look for mentors, support groups and communities like ours to give them direction and support. Our contemporary community shows them what to learn and how to learn, where to earn and how to participate in what is shaping up to be a very different world than the one retirees were born into".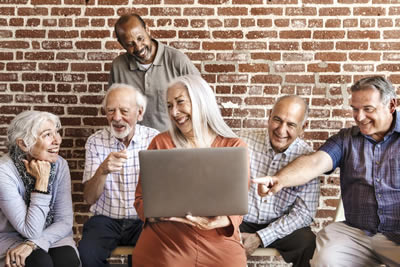 One initiative that is proving popular is 4Retirees' mentoring membership. One-to-one sessions to help retirees "get unstuck" by helping them turn their skills and interests into profit and purpose making activities to enrich their retirement, both emotionally and financially. Practical advice on how to build a business plan if you are interested starting a new venture, helping uncover existing skills and passions that you can turn into a profitable hobby. The mentoring sessions help retirees ignite purpose and explore existing or new hobbies, focusing on individual progress and defining the objective and plan of action for the member to turn their project into a reality. Success stories range from a tradesman in Australia to a gardening enthusiast in England, all finding a new lease of life for their skills, experience and knowledge.
4Retirees also has a strong global database partnership of profitable projects guaranteed to suit the retiree lifestyle. A short 14-question assessment is used to get an understanding of the seniors current personal and economic situation and produce a personalised list of relevant opportunities. The list will outline projects suitable to individual situations and contain all the necessary information needed, such as conditions of participation, how to start and how much can be earnt from each individual project, and the project list is updated weekly. One happy retiree reported 'I am definitely loving my new project. I highly recommend taking the online assessment and talking to people in the community for help".
For those who already have a project started, the 4Retiree community can provide plentiful support and guidance to grow. As well as access to the expertise of the mentors, there is also the backing and encouragement of the other members. As one retiree explains "What I really liked about the website is the real community support. I met a few nice fellow members and got mentor support for my marketing growth plan for my existing business. What a great bunch of people! They also have great partnerships, which opened many doors for me".
For those bereft of ideas 4Retirees can also help. A session with the mentors can open up avenues to use skills and resources retirees had never dreamed could be profitable or in their reach. One happy community member from the USA described her experience this way – "I booked a call with a mentor to help me, to guide me through my options, I wanted to have a small project as I have lots of spare time, however, I was a bit stuck, I didn't know where to start. I was pleasantly surprised by the number of options and opportunities I received! My mentor helped me develop my personalised project plan. I highly recommend booking an appointment with a mentor, who can break down the possibilities for you and explain what you can do in person."
Online courses are also available on a whole range of subjects. Many are practical and aimed at demystifying the internet and accessing its vast resources. Other courses relate to practical modern skills that you can learn to extend your opportunities for more profitable retirement hobbies and projects. Available to all the worldwide community, many courses also result in a certification.
4Retirees was set up in 2018 to help Australian retirees focus on their passions and hobbies and to make a profit from them in a flexible way with no pressure. Its achievements have led to it expanding globally and the ground-breaking mentor program is its latest success story.
Media Contact
Company Name: 4Retirees
Contact Person: Magdalena Kusyk
Email: Send Email
Phone: +61 424 343 411
Address:Level 2 11 York St
City: Sidney
State: New South Wales
Country: Australia
Website: https://4retirees.com