There are ten tips for using Plate heat exchanger.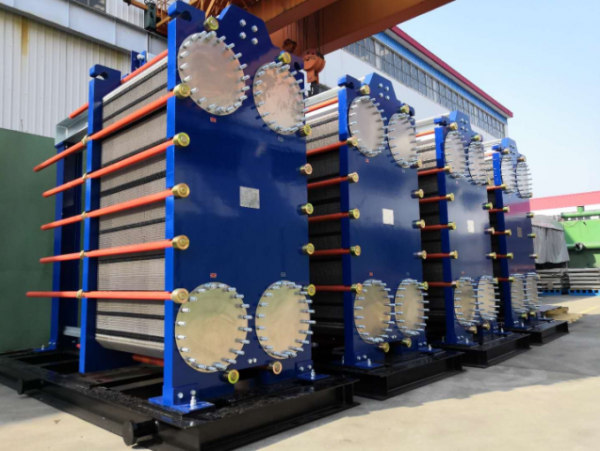 (1). The plate heat exchanger cannot be operated under condition that exceeds its design limit, and do not apply shock pressure on the equipment.
(2). Operator must wear safety gloves, safety goggles and other protection apparatus when maintaining and cleaning the plate heat exchanger.
(3). Do not touch the equipment when it is running to avoid being burnt, and do not touch the equipment before the medium is cooled to air temperature.
(4). Do not disassemble or replace the tie rods and nuts when plate heat exchanger is running, the liquid may spray out.
(5). When PHE operates under high temperature, High pressure condition or the medium is hazardous liquid, Plate shroud shall be installed to make sure not to harm people even it leaks.
(6). Please drain off the liquid completely before disassembly.
(7). Cleaning agent which can make the plate corrosive and gasket fail shall not be used.
(8). Please do not incinerate the gasket as the incinerated gasket will emit toxic gases.
(9). It is not allowed to tighten the bolts when the heat exchanger is in operation.
(10). Please disposal the equipment as industrial waste at the end of its life cycle to avoid affecting the surrounding environment and human safety.
Media Contact
Company Name: Shanghai Heat Transfer Equipment Co., Ltd.
Email: Send Email
Phone: +86 21 57247555
Address:No. 99, Shanning Road, Jinshan, 201508, Shanghai, China
Country: China
Website: https://www.shphe-en.com/