Sep 14, 2021 – In 2000, Kodak revealed that about 80 billion photos were taken that year. Given the capability of high tech devices available at that time, that seemed like an infinite amount of photos. That figure doesn't seem so much twenty years later. Now, many people enjoy unlimited access to smartphones. According to The New York Times, more than a trillion pictures are now captured yearly.
While access to high-tech devices have significantly increased the amount of photos taken, there is still an element of photography many people now miss. This element is no other than the hard copies of photographs.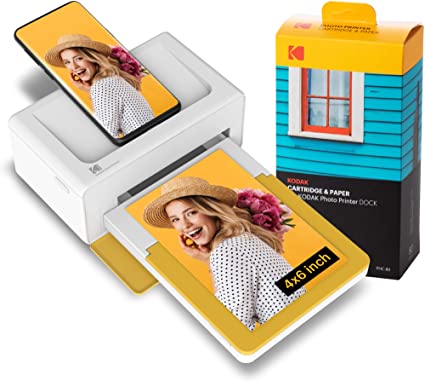 Instant access to digital copies of photos on their devices and cloud storage is great for most people, nothing beats a copy they can sign and mail to their loved ones or even enlarge, frame and hang in their living spaces.
Also, with quality hard copies lasting for as long as a hundred years, people do not risk losing all their photos when they lose their devices or are no longer able to access their cloud accounts.
If you would love to own physical copies of favourite photos rather than merely view them on a screen, then you are in luck. The new Kodak Dock Plus 4×6 Instant Photo Printer 80 Sheet Bundle (2021 Edition) is just what you need.
Photo lovers can say 'goodbye' to photo studios. The new Kodak Dock Plus 4×6 Instant Photo Printer 80 Sheet Bundle (2021 Edition) comes with a portable Kodak Photo Printer Dock, Kodak cartridge, and 80 sheet paper that lets them print all their favorite pictures from their phone – instantly!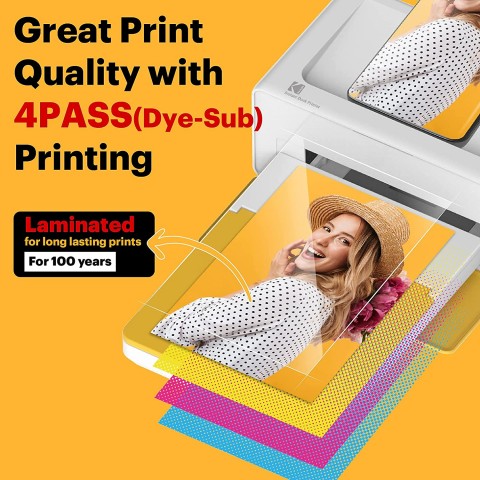 With a strong and stable Bluetooth connection, the new Kodak Dock Plus 4×6 Instant Photo Printer 80 Sheet Bundle (2021 Edition) produces high resolution pictures on several ribbon layers using a laminating technique that protects pictures from fingerprints, oil stains, and all forms of moisture.
The Kodak free app lets everyone print pictures on the go. They can also unleash their creativity by adding stickers, filters, and frames to their photos using the features on the Kodak free app.
The Kodak app works perfectly with iOS and Android devices. The Kodak photo printer dock, cartridge, and papers are produced by Prinics Co., Ltd for Kodak.
The bundle is selling massively on Amazon and has recorded more than 4,000 positive reviews.
Kelly Kwon, one of many excited verified customers says "This is a great little printer. You can edit, resize, add borders and stickers, etc. The photo quality is pretty good. Of course the higher the resolution, the better the photo. I added a photo of a photo to show quality. It's fairly lightweight, but heavy enough to know its quality. You can feel that its good plastic and not the kind that snaps easily or filled with BPA. Cool little printer."
The Kodak instant photo printer, cartridge, and papers bundle is currently available on the Amazon marketplace.
And you can find more information on the product page right here: https://www.amazon.com/dp/B088PRX3BD.
About Prinics Co., Ltd
Prinics Co., Ltd manufactures Kodak photo printers and instant cameras. With its headquarters in Suwon, South Korea, Prinics Co., Ltd is a Kodak licensee with more than 50 registered patents. Prinics specializes and owns the trademark 4PASS dye-sublimation technology. With this unique technology, Prinics Co., Ltd offers prints that are fingerprint resistant, water-resistant, and solar resistant. This 4PASS technology ensures that all your pictures last for a very long time.
Visit https://shop.kodakphotoprinter.com to get more information on Prinics Co., Ltd Kodak photo printers and instant cameras.
Media Contact
Company Name: Prinics Co., Ltd
Contact Person: Andy Hong
Email: Send Email
Phone: +82 70-4038 9303
Country: South Korea
Website: www.amazon.com/dp/B088PRX3BD