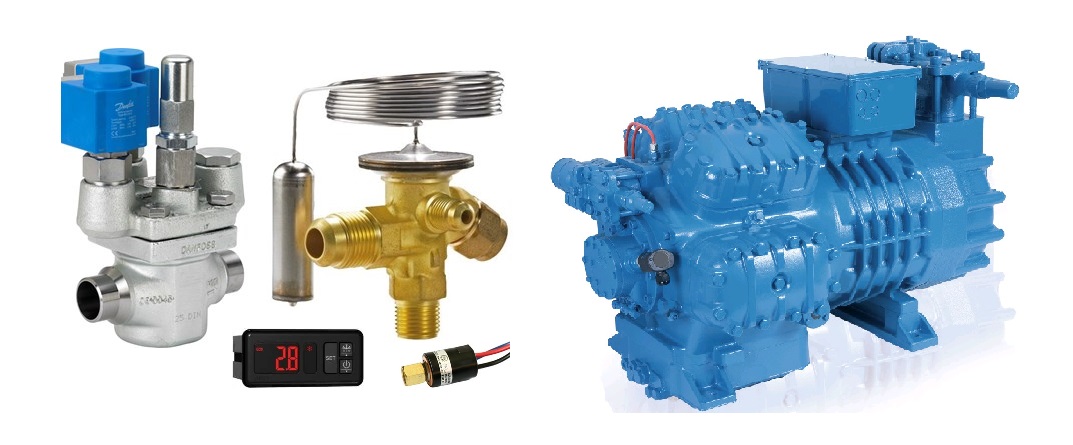 "Ako Aspen-Pumps Bitzer Bock Bristol Carel Carly CARLYLE Castel Cepra COPELAND CPS fujitsu Dakin Danfoss Dorin Eberle Ebmpapst ECO Eliwell Embraco Esk-schultze Frascold Friga-Bohn Friogas Fuchs Goratech Guntner Henry Honeywell Inficon Johnson-Controls Kriwan Ks-tools Lokring Loxeal Onda Packless Paulstra Pego Ranco Refco Rothenberger Sanyo Sauermann Secop Siemens Sikla Soler-Palau Sonder Supco Tecna Tecnac Tecnosystemi Tecumseh Temprite Teva Tif Tronic Walo Wika Wilo YORK Ziehl-Abegg"
Aacore Supply is a leading company in the supply of HVAC spare parts, formed by the best specialist salesmen who will help you throughout the process of buying any HVAC spare part you need, but also makes an online store available to you 24/7, where you will surely find the spare part you need, or its equivalent.
Without the need for any registration, buy now in their online store, and find solenoid valves, expansion valves, filters, compressors, thermostats, pressure switches, condenser evaporators, condensing units, motor fans, spare parts for the repair of compressors and everything type of spare parts for HVAC.
The best price, quality and service in the supply of spare parts for the HVAC industry.
Aacore Supply puts at your disposal all the elements that are essential in the refrigeration and air conditioning systems, as well as those elements that help us control and monitor our refrigeration and air conditioning systems, in addition to making these facilities more energy efficient every day.
More than 20 years of experience guarantee the experience of this company, it has a central warehouse in Europe, from which they supply 98% of the orders and the remaining 2% supply them from the warehouse of their collaborators located in Miami, Florida with him for the sole purpose of expediting delivery to the customer.
With the aim of being closer to its customers every day, since last year aacore Supply has begun to establish representative offices in various countries, starting with an office in Orlando, Florida, aacore supply continues its search for strategic locations and the year Next, it will disembark in South America with the aim of achieving alliances with local distributors to lower the costs of transporting HVAC spare parts, and transfer that benefit to its customers.
In 2021 the evolution of sales demonstrates the value of its catalog. The company registered a commercial increase of 62% in the first half of the year compared to 2020. Therefore, it is becoming the best distributor of refrigeration equipment, refrigeration components and HVAC spare parts.
Media Contact
Company Name: Aacore Supply
Contact Person: Alain Perez
Email: Send Email
Phone: 1 800 798 3409
Country: United States
Website: https://hvacspareparts.com