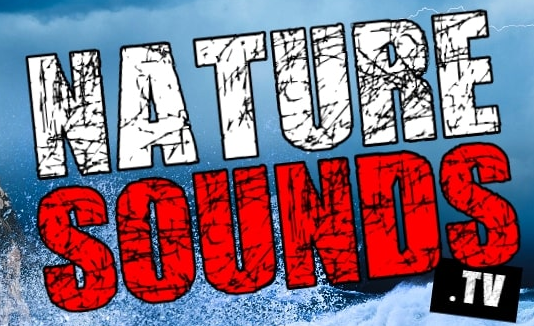 For those who are looking for some relaxing nature sounds while finding it difficult to fall asleep, naturesounds.tv could be the one-stop platform. Emerging quite well, this website is getting views for publishing a variety of natural sounds as 4K UHD videos.
Oslo, Norway, Northern Europe – Sep 15, 2021 – Naturesounds.tv, a newly published website, has something relaxing to offer to all those who find it tough to have a sound sleep at night or irritating to hear external noises. These are nature sound videos in 4K UHD format that apart from turning a monitor into a TV are likely to trigger the much-wanted feeling of calmness after a hectic day. These sounds are also meant for relaxing and meditating.
The home page itself is where visitors can find recently published free sounds and sounds by categories. The former provides a variety of videos rendering sounds of singing birds, flowing rivers, splashing waves, bubbling water, white waterfall, strong tidal currents, screeching oystercatcher, and rustling winds.
To play the desired sound, one can look for sounds by category or album. The different categories or albums are bird, animal, ocean, fire, rain, wind, thunderstorms, and waterfalls. All the sound videos are recorded on the owner's hikes across all the seasons of the year.
Nature sounds are known to calm the body and mind. Thus, they are ideal for listening during the spell of stress. They also seem to help boost the listener's productivity while studying or working.
Excitingly, new videos are uploaded almost every week. This seems to draw the fans who love to hear something fresh. One needs to only subscribe to know about the new releases.
According to a spokesperson, "All our videos are filmed in Northern Norway and amidst diverse landscapes. They all are available for free. We strongly believe that these sounds of nature not only will help in relieving stress but also block the unwanted noises of traffic, chatter, and construction."
About Nature Sounds TV
Nature Sounds TV is a well-established video production company with expertise in landscape video recording featuring ambient sounds. All these videos are filmed in northern Norway and shared on different social media platforms, online stores, and music sites apart from the official website. For more information, kindly visit https://www.naturesounds.tv/
More info:
https://www.facebook.com/NatureSoundsTV
https://soundcloud.com/naturesoundtracks
https://open.spotify.com/artist/1Dva9sGmwPbiXoHCbHpSMK?si=b3uI6zrlSweEpKe7gTTrWQ&nd=1
https://www.youtube.com/channel/UClVfgITZYaZw32NWQmMUFCA
Media Contact
Company Name: Nature Sounds TV
Contact Person: Media Relations
Email: Send Email
Phone: 488 85 617
Address:BiskopGunnerus Gate 14
City: Oslo 0155
Country: Norway
Website: https://www.naturesounds.tv/